Support NRA Shooting Illustrated
DONATE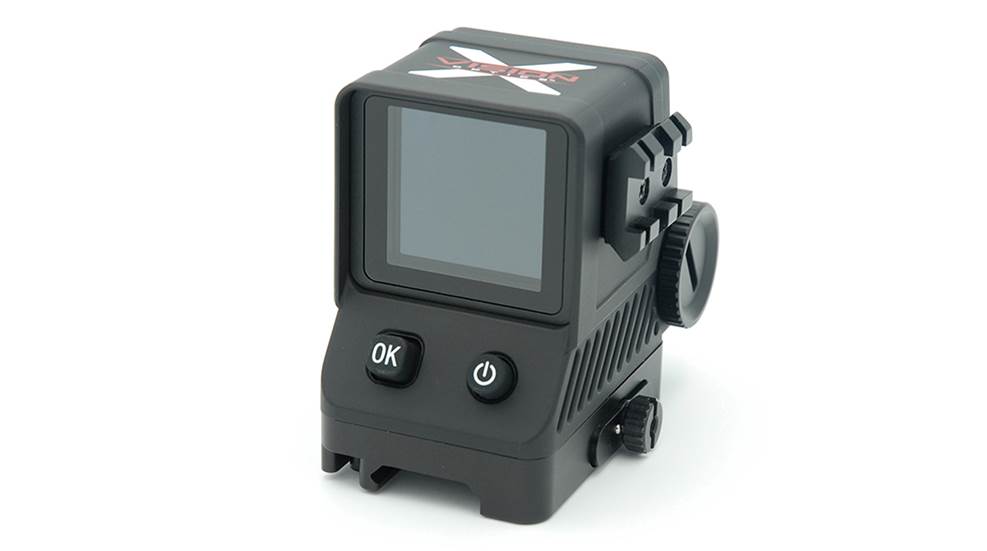 X-Vision Optics is introducing its new wide view thermal reflex sight, the TRW1. This thermal optical sight has an extra wide field of view and is optimized for targets inside of 100 yards. The TRW1's wider field of view also makes target acquisition an easy task. In spite of its inside-100-yard sweet spot, the TRW1 can still detect images up to 500 yards away and its recognition range is up to 225 yards. The TRW1 is built rugged with an IP67 weatherproof rating. The integrated Picatinny mount allows users to easily mount it to any firearm or crossbow with a Picatinny rail section. The unit weighs a little more than 8 ounces and sits at just under 3 inches tall. A single CR123 batter is used to power this optic and it has a runtime of 3.5 hours. The 1.63 inch AMOLED display lends itself well to both daytime and night time use and includes four different color palettes (white hot, red hot, black hot and full color). Shooters can also choose from four different reticle styles.
X-Vision TRW1 Thermal Optic Specifications:
Magnification: 1 - 4x
Thermal Sensor: 240 x 210 pixels
Pixel Size: 17 µm
Frame Rate: 25 Hz
Objective Lens: 6.8 mm
Field of View: 175 feet at 100 yards
Detection Range: 500 yards
Recognition Range: 225 yards
Laser: 650 nm
Reticle: Four patterns and four color options
Color Palettes: Four
Display Screen: 1.63 inch AMOLED
Power Supply: One CR123 battery
Battery Life: 3.5 hours
IP Rating: IP67
Dimension: 2.3 inches x 3.17 inches x 2.9 inches
Weight: .55 pound
Mount: Quick release Picatinny
Accessories: Dual battery charger, rechargeable CR123 battery (2 included), USB-C cable
X-Vision's TRW1 wide thermal reflex sight has a starting price of $1,999. To learn more about the TRW1 and other products sold by X-Vision, please visit their website at xvisionoptics.com.