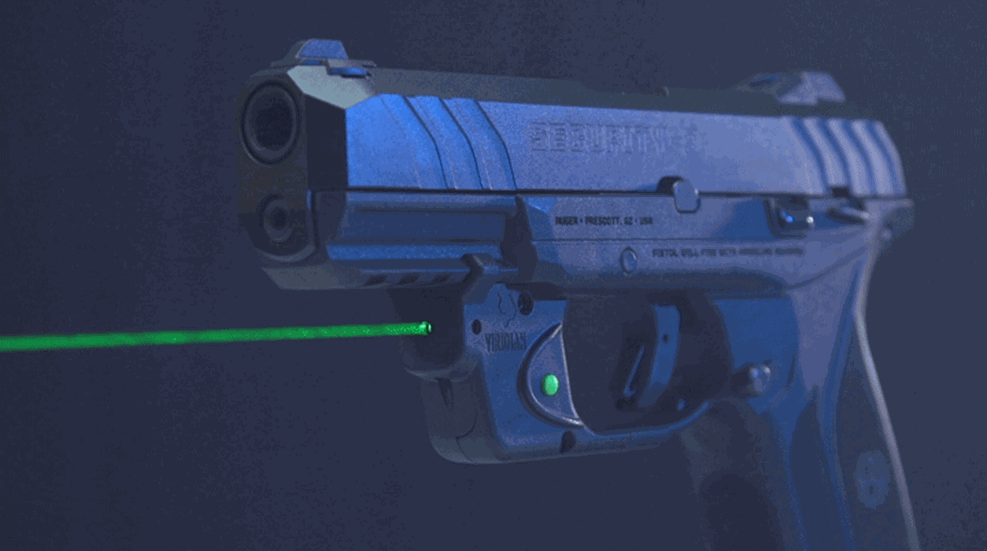 Viridian Weapon Technologies is offering a line of E-Series Green Laser sights that combine the strength and visibility of a green laser with the performance and price of its lower-priced E-Series line. Viridian was the first company to bring green lasers to market, and now they are integrating them into the versatile and well-known E-Series lineup. Lasers for the Ruger LCP II and Security-9 are the first offerings available with an MSRP of $149, and additional models that fit for Taurus, Springfield, Glock and SIG Sauer handguns will soon be available.
"This is a breakthrough for us as a company and the result of a lot of hard work," said Viridian President and CEO Brian Hedeen. "Green lasers have always been superior in strength and visibility, but came at an increased cost. Through innovation and extensive knowledge of lasers, design and resources, the E-Series Green Laser Sight became a reality. We worked alongside Ruger's product development team to make sure customers would be able to purchase a custom-fit green laser sight for select Ruger pistols right away. Great value now meets convenience and unmatched performance."
The green laser standard on the E-Series Green Laser line is up to 50 times brighter than a red laser and creates an optimum target dot in either daylight or nighttime. The lasers are windage and elevation-adjustable and are visible up to 100 yards away in daylight and at over two miles at night. Viridian's E-Series line is specifically designed for everyday concealed carry and is available for the top brands and handguns on the market. The E-Series Green Laser Sights will easily mount to the trigger guard of your gun and feature an ambidextrous on/off button with a 5-minute auto shut off just like its red-laser counterparts.
MSRP for the initial models of E-Series Green Laser is $149, and more information is available at viridianweapontech.com.