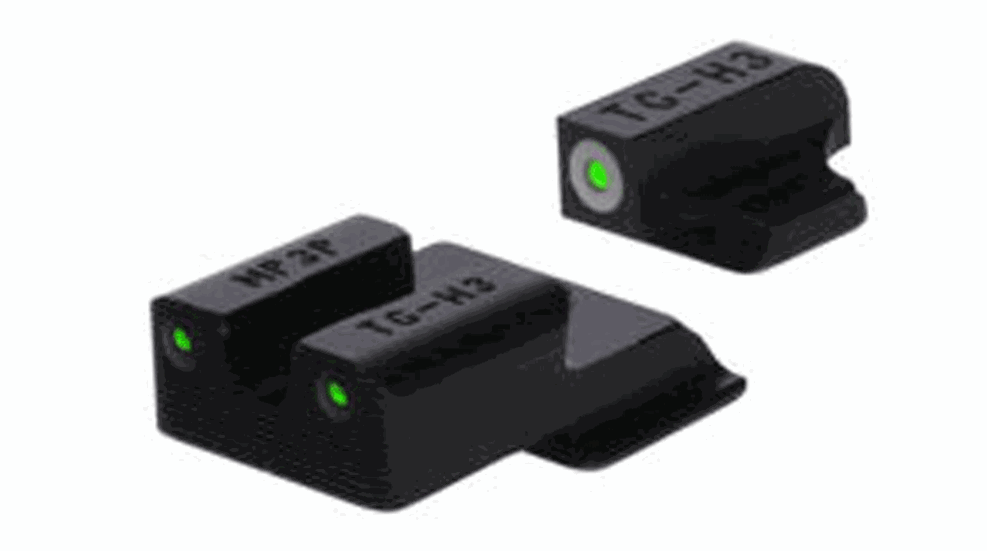 TruGlo, Inc. is introducing a new model of Tritium Pro night sights designed for the Smith & Wesson M&P Shield 9 EZ pistol. The M&P Shield 9 EZ builds on the popularity of the M&P 380 Shield EZ, but delivers the punch of 9 mm in a platform designed to be easier to shoot and use than most conventional full-size pistols. Truglo's Tritium Pro sight system is a great upgrade for this new model because it enhances both daytime sight acquisition and performance in nighttime or low-light situations.
Tritium Pro sights are built from rugged CNC-machined steel and treated with the company's proprietary nitride Fortress Finish. Built into each of the sight bodies are premium Swiss tritium vials which deliver optimal brightness from low ambient light to absolute pitch dark conditions. The rear sight also includes an angled edge for emergency one-handed operation which works especially well with the easy-to-use slide on the M&P Shield 9 EZ.
Two Tritium Pro sight models are available for the M&P Shield 9 EZ: One with an orange Focus-Lock ring that surrounds the front sight and one with a white ring. The larger Focus-Lock ring on the front sight allows you to distinguish the front sight faster from the rear-sight dots, providing for faster target acquisition and faster, more accurate follow-up shots. In addition to this, the compact sight design maintains the original factory sight radius, allowing your pistol to fit in standard holsters for the M&P Shield 9 EZ.
The Tritium Pro night sights for the M&P Shield 9 EZ have an MSRP of $95.99 and come with a 12-year warranty. More information on this sight and other accessories in the TruGlo line are available at truglo.com.