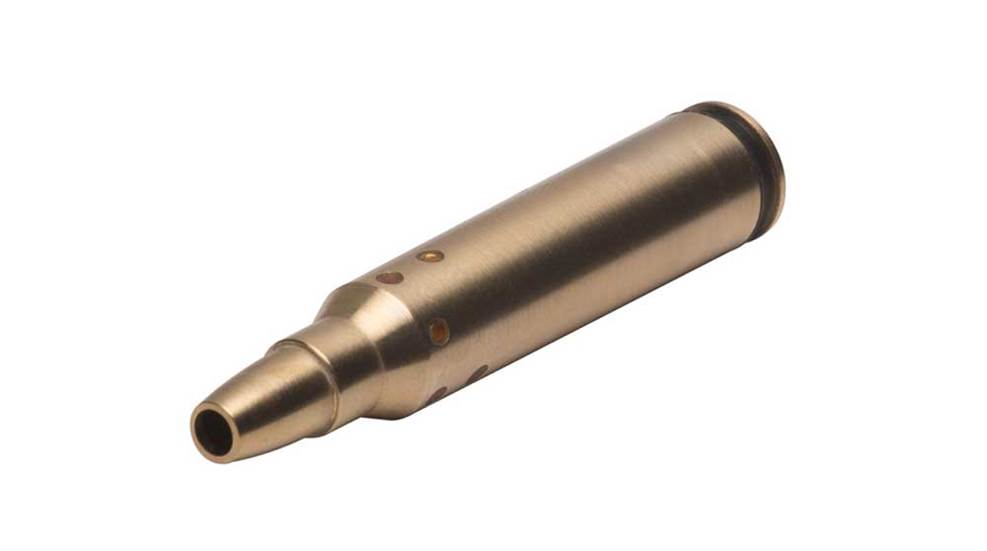 Getting a bead on your target starts with getting your sights aligned on target, and that requires you to make sure that your sights and your barrel are aligned together. The normal process is to shoot a group, adjust your sights to the spot where you're aiming, shoot another group, and eventually adjust everything until where your rounds are hitting eventually wind up in the same spot as where your sight are aiming.

A laser boresight device, like Sightmark's new Accudot line, helps speed up this process and lets you get a rough and range-ready start on aligning your sights just about anywhere there is a safe backstop. The Accudot line features a bright, Class IIIa red dot laser that's built to fit inside the bore of your firearm, which shows you where the shots from your gun will land. This allows you to adjust your sights to that exact spot, considerably speeding up the process of sighting in your firearm.

Rather than rely on replaceable, single-use batteries that can fail at inopportune moments, the Accudot line uses a lithium-ion power cell that can be recharged from any USB connection. The Accudot system also increases time in between charges by activating only when they're inserted into the chamber of your gun. Built from thick-walled, precision-machined brass cases, they also feature a bullet tip for improved chamber fit and more precise centering.

Sightmark Accudot Boresights are available in many popular rifle calibers, including: .223 Rem./5.56 NATO, .243 Win., .308 Win., 7.62x54, .30-06 Springfield, .270 Win., .25-06 and also in 9mm and 12 gauge. All models in the Accudot line include a battery charger, nylon cable and USB cable. Suggested retail pricing on the Sightmark Accudot boresight lineup starts at $59.99. More information is available at www.sightmark.com.