by
Shooting Illustrated Staff
posted on June 24, 2021
Support NRA Shooting Illustrated
DONATE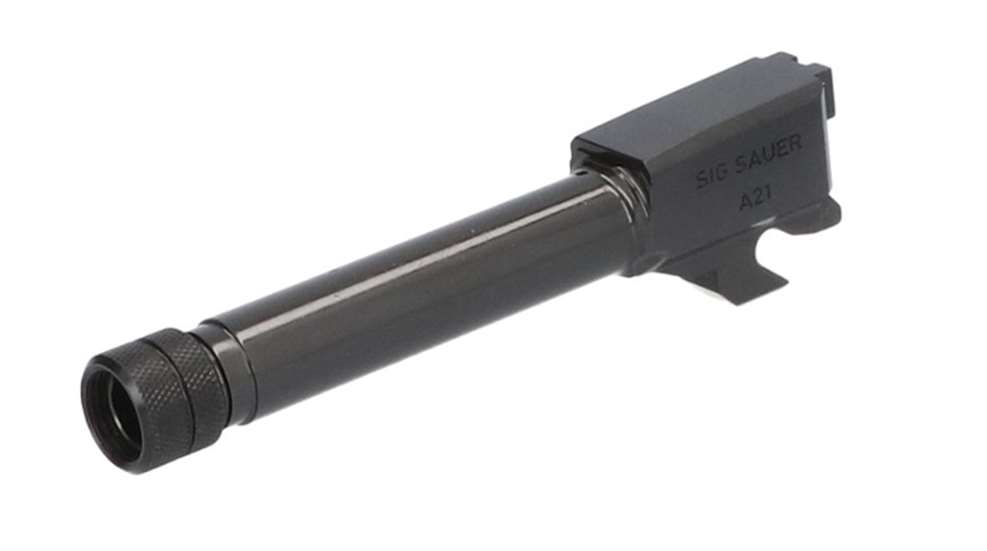 The SIG Sauer P320 was introduced in 2014, creating unmatched flexibility and adaptability for American pistol owners. The P320 platform allows you to quickly change almost anything about your pistol, including caliber, slide length and frame size.
Part of a pistol's flexibility is what you add to the barrel itself, and the most common way to perform that task is to add threads to the muzzle of the barrel. This allows you to attach common muzzle devices such as a compensator, which direct a portion of the gasses from the pistol upwards to control recoil. A threaded barrel also allows you to attach a suppressor to your pistol, such as the SIG Sauer MODx-9 or SRD-9 9 mm suppressors.  
A suppressor dramatically reduces the amount of noise and muzzle blast that comes out from your gun, and they are an excellent way for new gun owners to become more accustomed to the mechanics of shooting. The process of adding a suppressor to your pistol begins with adding a threaded barrel, and SIG Sauer is making it easy to do this with your P320 Compact, XCompact and Subcompact pistols.  
These two new barrels allow you to attach your muzzle device or suppressor to your gun. These 9 mm threaded barrels are designed to function with SIG Sauer factory slides with loaded chamber indicators. 
P320 Compact/Subcompact Threaded Barrel Features
9 mm Caliber

Standard 1/2 X 28 RH thread pitch

Heat-treated for toughness and durability

Includes threaded protector end cap for use without suppressor or muzzle device

Easy to install in just minutes, with no special tools needed.

P320 Compact Threaded Barrel Length: 4.6 inches

P320 XCompact/Subcompact Threaded Barrel Length: 4.3 inches.


MSRP for the XCompact/Subcompact threaded barrel is $199.99, and MSRP for the P320 Compact threaded barrel is also $199.99. For more information on these products or other items from SIG Sauer, please visit sigsauer.com.