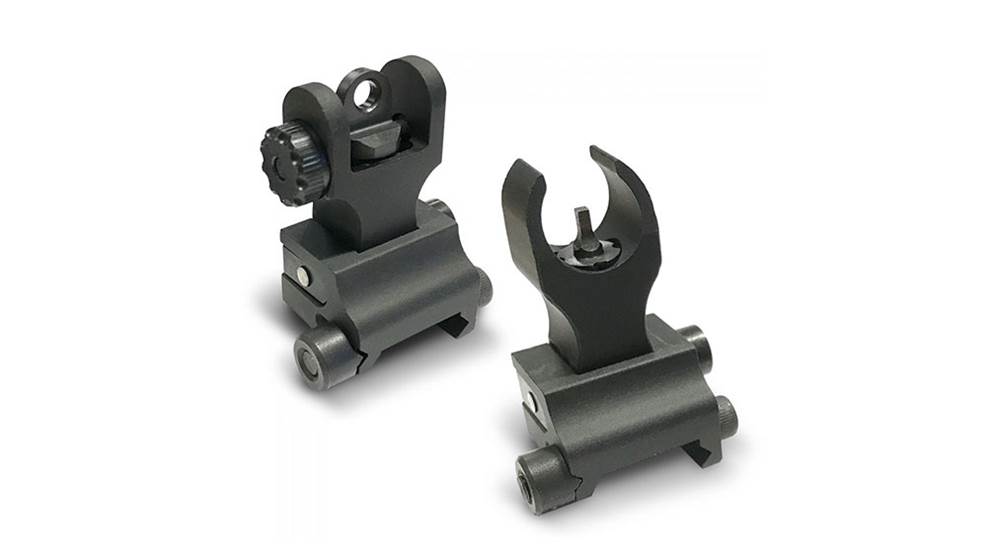 Over the last 10 years, optical sights for the AR platform have gone from being on the outside to looking to becoming the de-facto standard for the military, law enforcement and armed citizens alike. From 1X red dots to AR-specific variable-power optics that zoom out to 10X, there's probably an optic that will help your AR-pattern gun even more accurate. While battery technology has greatly improved and the mounting systems for the optics are tried and true, many people want a backup sighting system, just in case their primary optic fails them at an inopportune moment.

Samson Manufacturing is known for making high-quality and rugged AR-patten parts and accessories, and now the company is adding to that reputation with the introduction of its new Backup Sights. The Samson Backup Sights are just that: Backups to your primary optic. Rather than have a smaller, flip up peep sight like a standard A2 sight, the pop-up Samson Backup Sights have a single .160 diameter rear aperture to give you an accurate sight picture but are still usable in low-light conditions. Rather than many of today's larger iron sights, these Samson sighting options are designed not as primary sights but as companions to a primary optic, and the design reflects that mission.

The Samson Backup Sights are made from 6061-T6 aluminum and have a type III class 2 hard coat anodized finish. The sights quick attach to any standard Picatinny rail, and the front sight accepts all aftermarket front sight post replacements which have MIL-SPEC dimensions. Rear sights feature a perfect (M4) co-witness height, just over 0.5 MOA per click windage adjustment, and precision laser engraving for click settings.

The front sight retails for $41.74, the rear sight is $52.05, and the packaged set of front and rear sights is $86.46. More information on the Samson Backup sights is available at samson-mfg.com.