by
Shooting Illustrated Staff
posted on August 29, 2018
Support NRA Shooting Illustrated
DONATE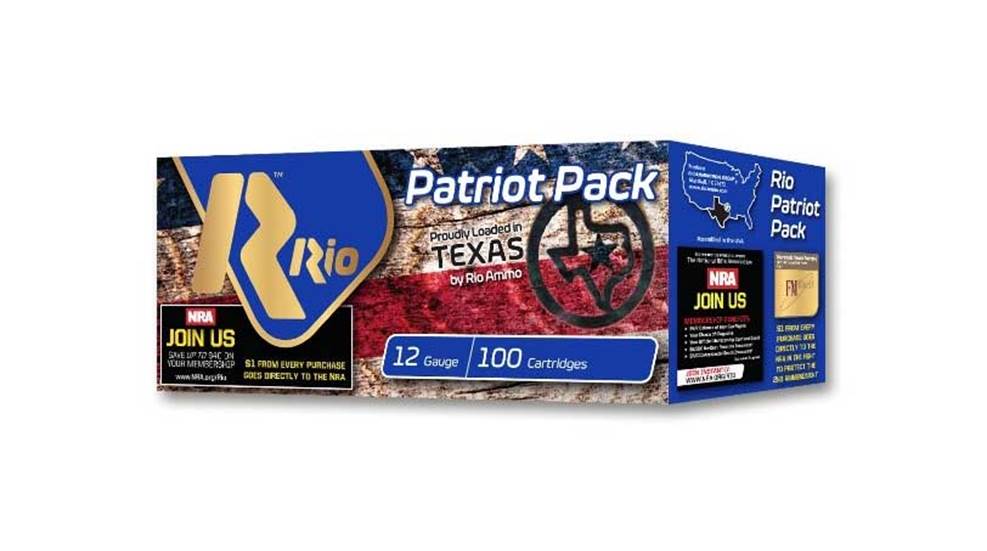 Rio Ammunition
, based in Irving, TX, launched an all-new package design that holds 100 12-gauge shotshells and includes a prominent component that highlights the mission of the
National Rifle Association
. The package features a section dedicated to the NRA, asking consumers to join the organization. The packaging also states that $1 of each sale of the company's 100-pack of shotgun shells will go toward the NRA through June 2019.
"By helping to fund vital NRA programs," said Darrell Morrow, national sales director for Rio Ammunition. "By compelling our customers to sign up for an NRA membership, Rio is helping to ensure that the qualities of discipline, respect, good sportsmanship and loyalty, all key aspects of the shooting sports, are carried forward to the next generation of collectors, hunters and competitors."
The company's commitment to the Second Amendment doesn't stop there, though. In a separate approach, Rio Ammunition and NRA are working to provide a discount of up to $40 off, provided that consumers sign up through a special web URL contained on the company's ammunition packaging. This adds an incentive for consumers who are eager to support the NRA's mission and also provides another reason to pick up a package of the company's line of shotshells.
"We are grateful for Rio's commitment to the Second Amendment." said Todd Grable, executive director of membership for the NRA. "It is critical to have partners who stand with all of us in protecting our Second Amendment rights and preserving America's shooting sports heritage."
In its 105,000 square-foot manufacturing facility in Texas, Rio Ammunition is capable of producing up to 300 million shotgun cartridges annually. Both hunting and sporting options are found in the company's lineup, including target loads for 12-gauge, 20-gauge, 28-gauge and .410-bore shotguns. Among the company's multiple product lines are its Vintage 1896 paper-hulled shotshells, Royal Pigeon CD loads and a collection of Speed, Practice and Rabbit Spreader options.