by
Shooting Illustrated Staff
posted on February 17, 2021
Support NRA Shooting Illustrated
DONATE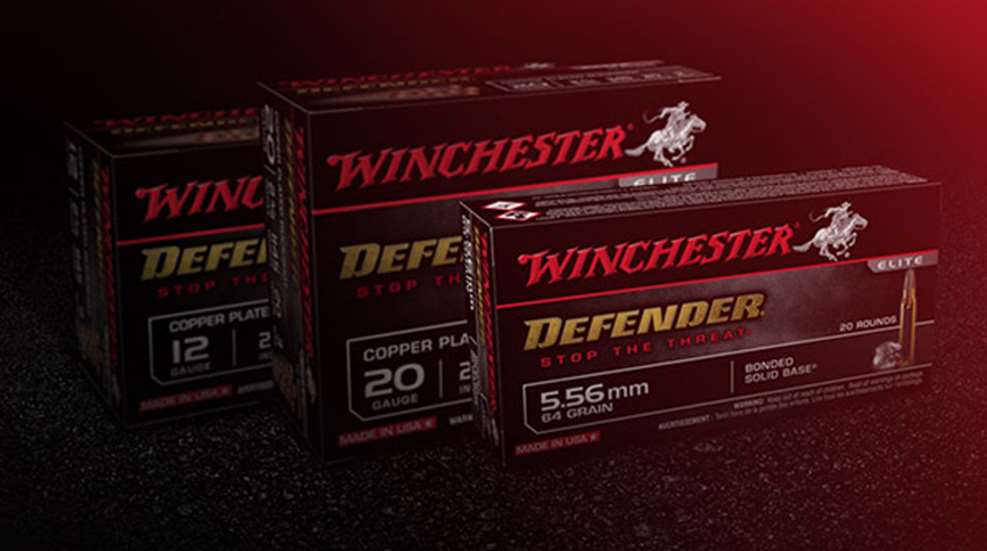 Winchester ammunition
recently introduced three new offerings to its Defender line, which will include new loads for the 5.56, 12 gauge and 20 gauge. Winchester's Defender line, long known for quality defensive ammunition, has been a persistent choice for home and personal defense, and these new offerings bring even more choices for self-defense.
The new Winchester Defender 5.56 load features a 64-grain bonded-protected soft-point bullet that utilizes an extruded copper jacket. Likewise, its got an extra thick base for optimum penetration on target, maximum weight retention and rapid, controlled expansion. Each of these features gives the new Defender 5.56 load the ultimate threat-stopping power. 
The 5.56 load features a Bonded Solid Base bullet with 2,800 fps and 1,115 foot-pounds of energy at the muzzle. 
As for the shotgun loads, the 12- and 20-gauge shotshells in the Defender line are loaded with copper-plated buckshot. The 12-gauge load utilizes 9 pellets of 00 buck, while the 20-gauge offering uses #3 buck with 20 pellets. The 12-gauge load features a 2 3/4-inch length with roughly 1,145 fps and comes in a 10-round box. The 20-gauge offering travels at the same velocity and is also a 2 3/4-inch shotshell.