by
Shooting Illustrated Staff
posted on June 28, 2017
Support NRA Shooting Illustrated
DONATE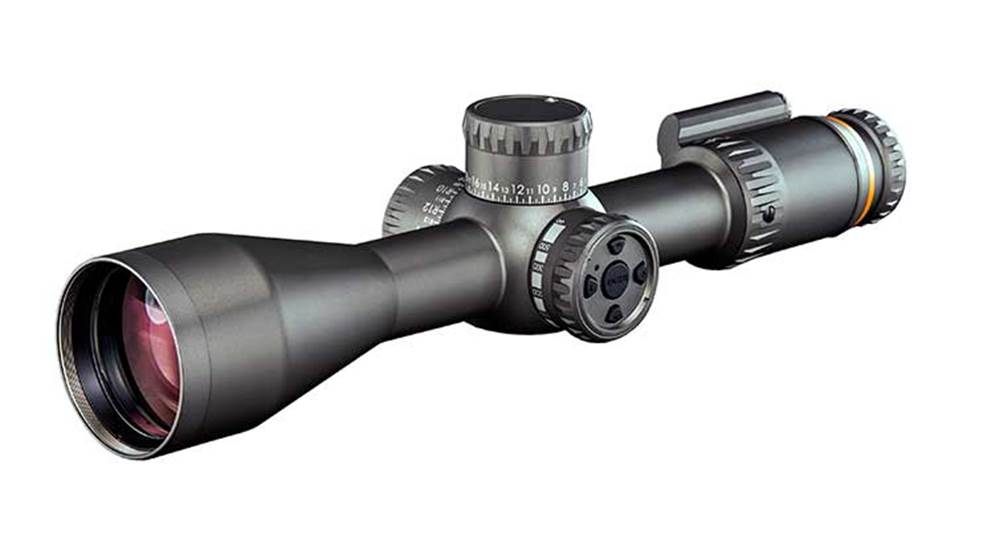 Based in Cody, WY,
Revic Optics
is the latest in a number of direct-to-consumer optics companies to emerge as competition to the larger established brands with greater distribution networks. The first product from the company is its innovative PMR 428 riflescope.
"The PMR 428 offers a sophisticated, but unbelievably simple way to compensate for ballistics," Revic Optics CEO Aaron Davidson said. "Just dial the turret until the target distance is displayed, all the angles and environmental data are measured on the device and ballistic correction happens faster than you can dial the turret. As our premier product, it sets the tone for an exciting future."


The 4.5-28x56 mm PMR 428 riflescope takes two elements of the long-range shooting world and combines them into one product. Until now, ballistic ranging software and compensation information was provided through a separate unit, whether through a smartphone app or a standalone device like a
Kestrel 5700 Elite Meter
.
Now, using the Revic Optics ballistic app, shooters are able to input all of the necessary ballistic information into their riflescope through a Bluetooth connection. On the range, in order to compensate for the particular ballistics of a certain load, shooters simply have to turn the elevation dial to the range they need, and the internal "virtual BDC" will calculate the adjustments necessary to place the round on target.
In addition to the ballistic information, the internal vBDC software will also take real-time measurements of inclination, compass direction, temperature and bariometric pressure. Shooters can also take external measurements for wind heading, speed and spin drift and input the information into the internal ballistic calculator to account for windage correction.
The PMR 428 is constructed on a 34 mm main tube with an objective lens diameter of 56 mm. The total elevation adjustment range on the optic is 80 MOA, while the windage-adjustment range is 50 MOA.
Due to the company's direct-to-consumer approach, the Revic Optics PMR 428 riflescope is only available directly from the company and retails at a suggested price of $2,750.