by
Shooting Illustrated Staff
posted on September 21, 2020
Support NRA Shooting Illustrated
DONATE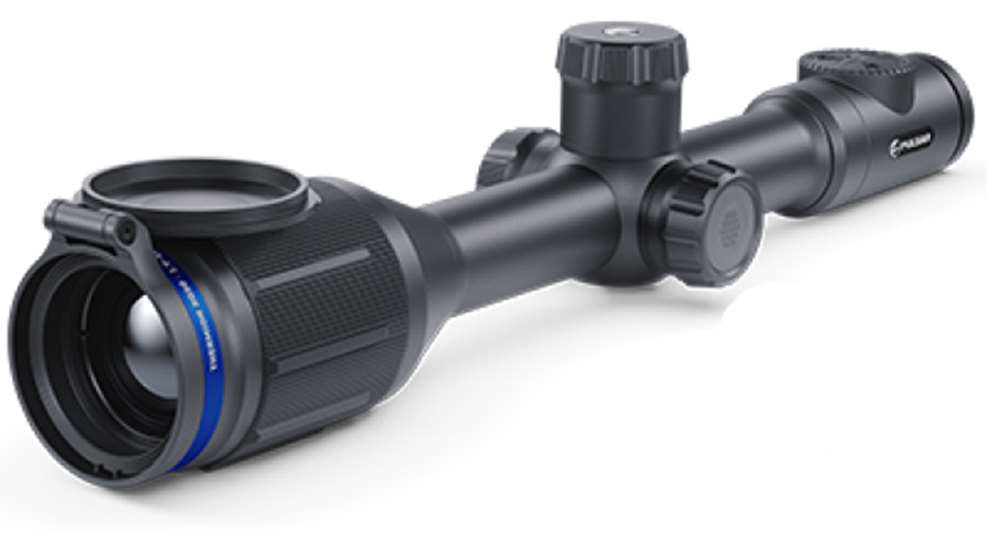 Pulsar is releasing two brand-new models in its Thermion thermal riflescope line: the XQ38 and XQ50. These thermal riflescopes combine technology and convenience to deliver a premium shooting experience for users.

The XQ's enhanced 384x288 thermal sensors detect heat signatures in total darkness up to 1,500 yards, depending on the model, and these images are then converted to a 1024x768 AMOLED display, for increased clarity. Both scopes feature 2-4X digital zoom and can display 10 different electronic reticles. This, combined with the ability to cycle through eight distinct color viewing modes, means the Thermion XQ scopes can be tailored to meet a shooter's varied needs.
With over 5 hours of battery life and external power supply adaptability, Thermion XQ scopes also boast Wi-Fi connectivity, built-in recording, picture-in-picture digital zoom, and compatibility with the Stream Vision app. These riflescopes have one-shot zeroing with freeze function; rock, forest and identification viewing modes and defective pixel repair fracture.

The scopes also feature integrated video and still image recording in MPEG-4 and JPG format for easy and quick sharing of the thermal action, and the onboard 16 GB internal memory handles recoil flawlessly and stores hours of video or thousands of photos. Users can connect their smart device to the scope via the Stream Vision App for use as a second display or remote control. This connection also can be used for transferring recorded files, adjusting settings, or upgrading the firmware of the scope.
The Thermion XQ50 scope has 3.5-14X magnification and a 2000-yard detection range, while the  Thermion XQ38 has 2.5-10X magnification and a 1,500-yard detection range.  
Pulsar Thermion XQ50 and XQ38 Features
384x288 enhanced thermal sensor

1,500-yard thermal detection ranged (2,000-yard for XQ50)

1024x768 AMOLED Display

4x digital, continuous zoom

Picture-in-Picture digital zoom

Built-in recording and Wi-Fi connectivity

8 color palettes

5+ hours of battery life

External power supply adaptability

More information on these scopes and other products from Pulsar is available at pulsar-nv.com.