by
Shooting Illustrated Staff
posted on February 18, 2022
Support NRA Shooting Illustrated
DONATE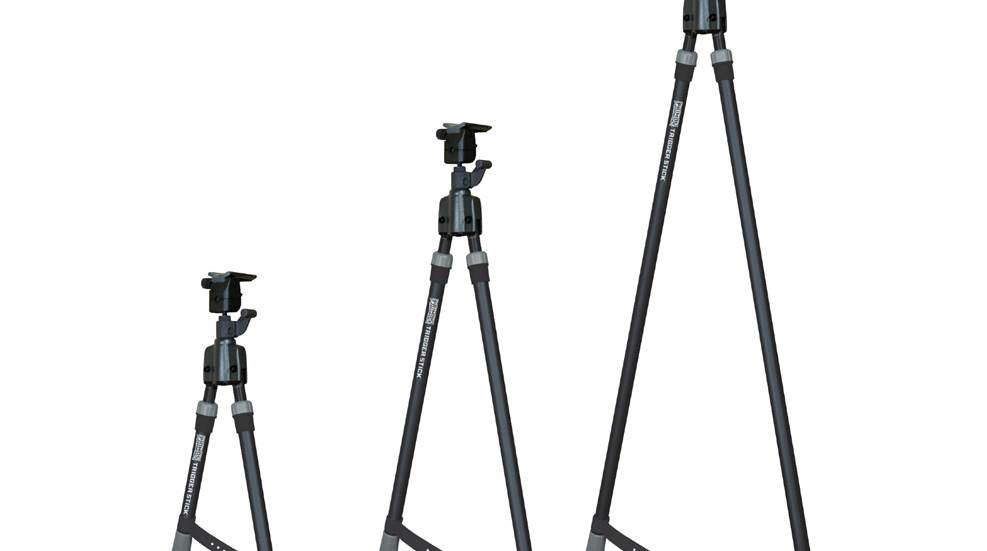 Primos Hunting is known for making game calls and hunting accessories. Now they are continuing to build on that legacy of creating trusted gear for the outdoorsman with the introduction of the new line of Trigger Stick Gun Mounted Bipods. Each bipod is very portable and easy to deploy at any desired height thanks to a built-in one-handed trigger mechanism. Because it creates a more-stable firing position at the push of a button, a Trigger Stick Gun Mounted Bipod helps shooters make accurate shots at speed no matter where they are.
The Trigger Stick Gun Mounted Bipods are easily detachable and clamp to the sling swivel stud of bolt-action rifles or onto the Picatinny rail on a modern sporting rifle or similar gun. The design of the bipod allows the shooter to use their sling and does not impede when shooting off-hand. The hinged design also allows them to be folded out of the way parallel to the barrel when not in use.
The Trigger Stick Gun Mounted Bipod has a sleek head design for increased portability in the field and is constructed from sturdy alloys and heat-treated steel. The design of the Tigger Stick Gun Mounted Bipod line allows the bipods to strap onto the outside of a pack and yet still withstand whatever punishment the elements may throw its way. The bipod line has three different models: A short model that is suitable for use when prone, a medium height model for use from the sitting position, and a tall model for use while standing.
The MSRP for short height version of the Trigger Stick Gun Mounted Bipod is $149.99, and the MSRP for the medium height version is $164.99 The tallest version has an MSRP of $179.99, and to learn more about Primos Trigger Sticks or other Primos products, please visit primos.com.