Support NRA Shooting Illustrated
DONATE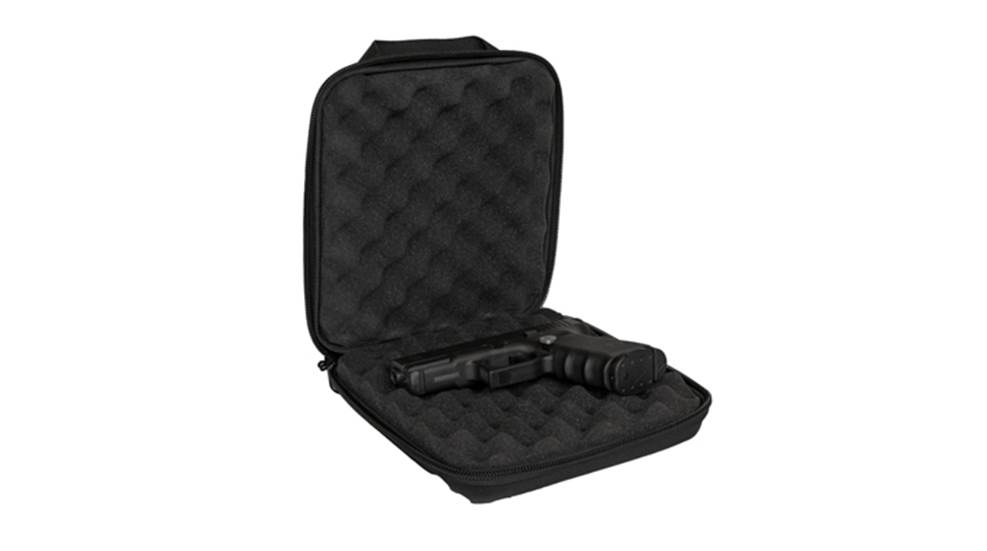 Sometimes, you need the lightweight transportability of a soft case as well and the durability and dependability of a hard case. Plano has a well-earned reputation for innovation and quality, and now they are applying their knowledge to creating a small, easy to carry pistol case that is well-suited to people on the go.

Plano's new Stealth Pistol Case has been specifically designed for maximum flexibility, adjusting to each person's specific needs. This hybrid gun case manages to capture the best of both worlds with a high-quality EVA construction that gives the case a structured shape without added bulk. The Stealth Pistol Case holds a single handgun with plenty of room for mags and other accessories.
On the inside of the case, there is high-density interlocking foam that is more than sufficient to contain and cushion most pistols. The foam not only protects the firearm from abuse but also helps keep it free from unintended damage. In addition to this, the enclosed space also helps to keep dirt and debris away from the contents. A dual zipper ensures the closure of the case is solid and dependable. Small eyelets are featured as part of the zipper construction to allow for the case to be locked.
Most soft cases this size lack any kind of carrying handle, however, the Stealth Pistol Case takes care of that need with an integrated carrying handle. This convenient addition makes it easy to hold and easy to carry to the range, even when containing a heavy pistol or revolver. The case's slim profile helps to secure your firearm around the home or when used in conjunction with a range bag or another pack.  
Stealth Pistol Case Features
Quality EVA construction for lightweight and durable protection

Lockable dual-zipper pulls for enhanced safety

High-density interlocking foam

Convenient carry handle

Slim and compact profile for optimized storage

Exterior dimensions: 10.5 inches x 9.75 inches x 3 inches

Interior dimensions: 10.25 inches x 9.5 inches x 2.75 inches

Color: Black


MSRP for the Stealth Pistol Case is $29.99, and for more information on this product and other items from Plano please visit planosynergy.com.