by
Shooting Illustrated Staff
posted on July 14, 2021
Support NRA Shooting Illustrated
DONATE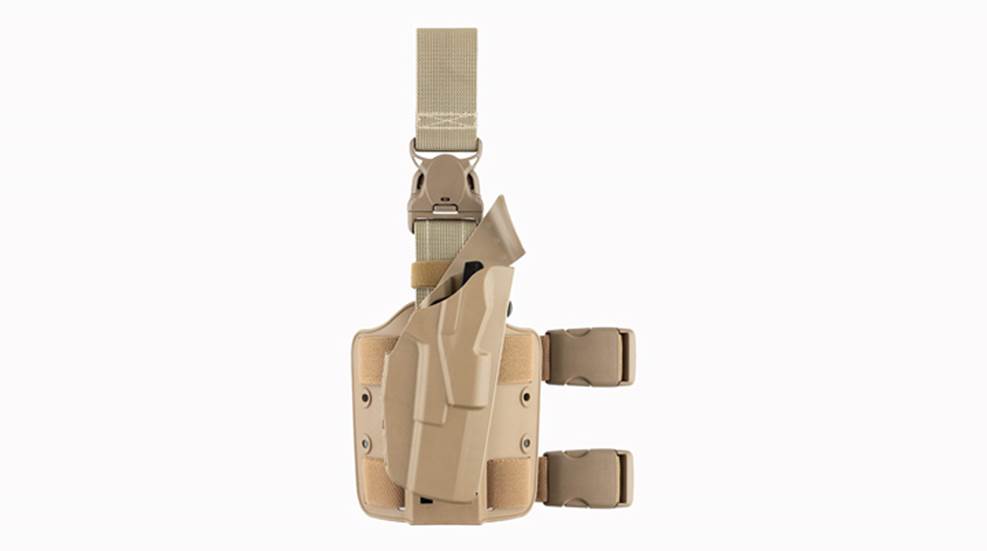 Safariland provides a full line of products built for the public safety, military, professional and outdoor markets. Now the company has introduced new holster models for the Heckler & Koch VP9 and P30 that provide retention and versatility, yet still work when a TLR-7 or other similarly sized compact light is mounted onto the gun.
"The H&K family of products continue to grow in popularity, initially in Europe but increasingly in the U.S.," said Eric Gasvoda, Vice President and General Manager for The Safariland Group duty gear division. "Safariland offers innovative retention systems that allow owners to access their firearms efficiently under stress, but keep the guns secure when they should be secure. And now we're expanding our options for VP9s and P30s and have excellent options for guns equipped with weapon-mounted lights."
Safariland's duty holsters for both the VP9 and the P30 have a proven track record and are ideal options for these H&K pistols. The Safariland models 6360, 6365, 6390, 6395 were previously available for these guns with full-size lights such as the SureFire X300U or Streamlight TLR-1 attached to the pistols, but are now being built for both pistols using compact lights. These 6000 series holsters combine either ALS and SLS retention or ALS only in a duty style holster that is  mounted using Safariland industry standard Universal Belt Loops.
For those that prefer the versatility of a drop-leg rig, the Safariland 6304, 6354, and 6384 models now also fit both pistols with compact lights. These duty and tactical holsters for the Heckler & Koch VP9 and P30 are designed to accommodate lights like the Streamlight TLR-7, Surefire XC-1 or XC-2, Nightstick TCM 550XL/XLS, or Inforce APLc.
For more information on these holsters or to see the full line of options for either the VP9 or the P30, check out Safariland's Holster Finder at safariland.com.