by
Shooting Illustrated Staff
posted on January 26, 2019
Support NRA Shooting Illustrated
DONATE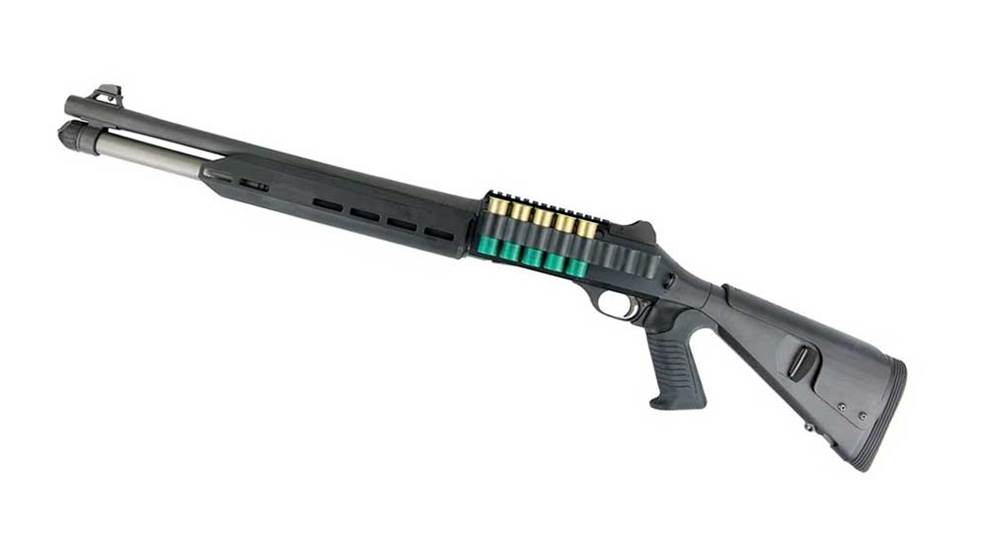 One of the most-popular shotguns used by today's law-enforcement, competitive and citizen shooters is the Benelli M4, thanks to its dependable, semi-automatic operating system and increased magazine capacity over many other tactical shotguns on the market. However, mounting options are somewhat lacking on the factory-produced variant, so
Mesa Tactical
unveiled its Benelli M4 Truckee Forend for 2019.
"The new Truckee forend was developed specifically with direct input from our customers," said Mitch Barrie, president of Mesa Tactical. "This is a product that incorporates enhancements designed with the same innovation, quality and attention to detail that have made Mesa Tactical's shotgun stocks and shell carriers industry standards among professional operators."


Building on the success of the company's first fore-end design, the Mohawk fore-end designed for the Remington Versa Max and released in June 2016, the Mesa Tactical Truckee Forend is machined from heat-treated 6061 aluminum and features a sleek, streamlined, lightweight design that offers a number of M-Lok accessory-attachment slots on three sides of the fore-end. This versatile mounting system allows users to attach purpose-built Picatinny rails for attaching lights, lasers, grips and other accessories, as well as specialized, attachments designed to mount directly onto M-Lok attachment points. At both ends of the forearm are endcaps molded using high-temperature, glass-filled nylon.
Two models of the Mesa Tactical Truckee Forend are designed for the Benelli M4 shotgun. One measures 8.5 inches long and can be installed in seconds. The other fore-end, measuring 11.5 inches long, provides increased space for added accessories but requires consumers to remove the front-sling loop located on factory models of the M4. No tools are required to install the 8.5-inch fore-end, while the longer model requires snap-ring pliers for the removal of the sling loop.
Since all of Mesa Tactical's fore-ends are made in the USA, the Benelli M4 Truckee Forend counts as one of the US-made compliance parts required under U.S.C. 922r regulations governing the construction of imported firearms. Fore-ends can only be had with an all-black finish, and the suggested retail price on the unit starts at $100.