by
Shooting Illustrated Staff
posted on September 20, 2018
Support NRA Shooting Illustrated
DONATE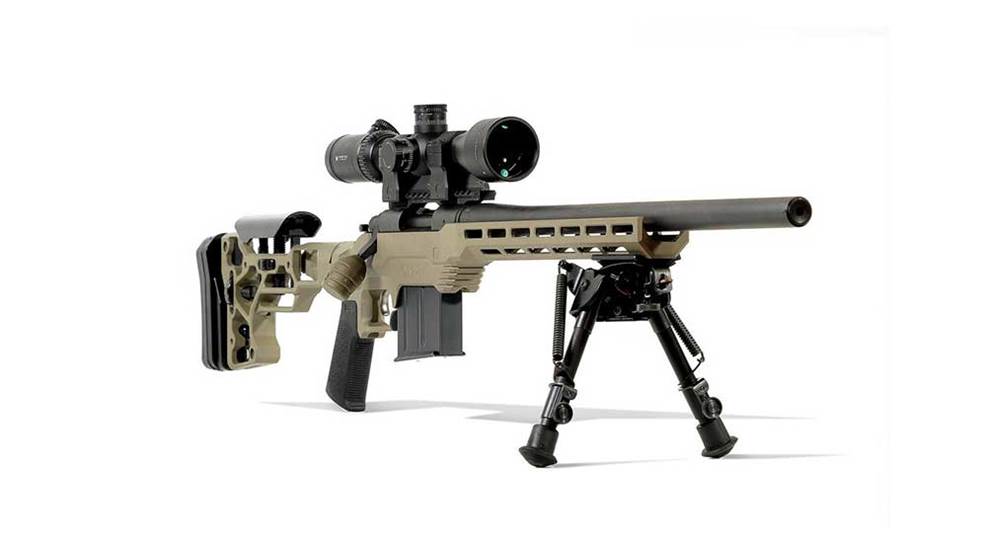 The
MDT
team is capitalizing on the growing popularity of the
Ruger
American Rifle platform with the introduction of American-compatible fits for the company's innovative MDT LSS-XL Gen 2 rifle chassis. This chassis system is designed, in particular, to work with several particular models of the Ruger American, specifically the American Ranch rifles with STANAG-compatible magazine wells that allow for the use of all AR-style magazines.
"The LSS-XL is an ideal chassis to implement the AR magazine option," Sales Manager Kyle Van Ruitenberg said. "It's a well-made, well-priced product that matches the popularity and success of the Ruger American."


In the Gen 2 model of the company's LSS-XL chassis, MDT engineers took consumer input to heart and built on the success of the company's LSS design. The XL initially came about in response to user demand for a slightly longer fore-end that allows for a bipod to be mounted further out from the shooter, and users also wanted the ability to incorporate a fixed buttstock. Both of these demands were addressed in the first-generation model of the LSS-XL, but users felt that the platform could be improved even further.
In the MDT LSS-XL Gen 2 chassis, consumers will find M-Lok attachment slots located on five different sides of the fore-end, providing a level of customization and flexibility not seen on the company's earlier models. The fore-end itself features an enlarged barrel channel that allows for the installation of heavy barrels, having the ability to accommodate barrels that are up to 1.35 inches in diameter. The V-shaped bedding system provides a drop-in solution that ensures a free-floated barrel without having to resort to additional bedding work.
The rear interface has also been adjusted, allowing for the use of both collapsible and fixed stocks, depending on user preference. Other upgraded features include an ambidextrous magazine release, a thumbrest located just above the trigger guard, a grooved surface just forward of the magazine well that acts as a solid barricade-stop, and relieved areas along the sides of the magazine well that better accommodates bulging magazines.
The MDT LSS-XL Gen 2 rifle chassis designed for the AR-magazine-compatible Ruger American Ranch rifles can be had in both black and FDE finishes. The suggested retail price on the chassis is $499.