by
Shooting Illustrated Staff
posted on February 14, 2020
Support NRA Shooting Illustrated
DONATE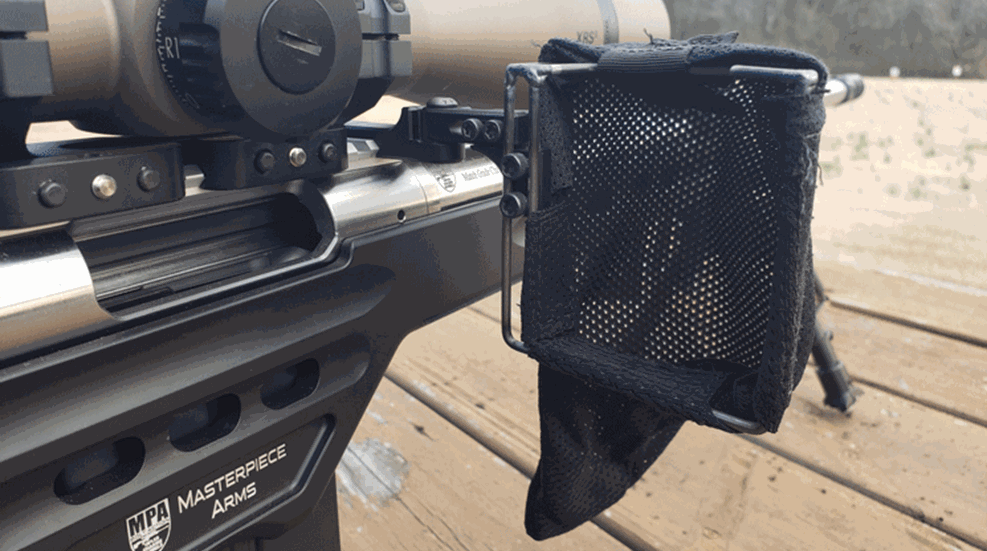 It's quite common to see all kinds of specialized gear at a Precision Rifle match. Purpose-built chassis rifles and the latest in ballistic computers are just two examples of how shooters tune their rifles for optimal performance, and that attention to detail extends to their ammunition as well. Precision Rifle competitors will reload their ammunition to their exact requirements, squeezing every last bit of accuracy from each round. Saving their used brass so it can be resized and reloaded will save hours of time at the reloading bench, so keeping track of brass at a match becomes very important.
MasterPiece Arms (MPA), is known for their MPA BA Rifles and Chassis Systems, and now they are introducing the MPA Brass Catcher, a purpose-built brass retention system for bolt-action rifles. The MPA Brass Catcher can hold up to 15 pieces of full-size short-action caliber brass like .308, 6 mm Creedmoor and other rounds, or more cases of smaller-sized calibers, such as 6 BR and Dasher. The MPA Brass Catcher stops you from losing brass and saves time and energy at your next match scouring the ground for your spent cases.  
The MPA Brass Catcher attaches via the scope base Picatinny rail on a bolt-action rifle and is currently only compatible with short-action cartridges. The Brass Catcher has a hinge that will position the frame either against the ejection port or 90 degrees to the ejection port for easy removal of the brass after each stage. The pouch's wireframe is adjustable from front to back, as well as up and down. The wireframe is infinitely adjustable to get the exact fit the shooter needs to catch every piece of brass that comes out of their rifle.
MSRP for the MPA Brass Catcher is $149.99, and more information is available at masterpiecearms.com.