by
Shooting Illustrated Staff
posted on March 1, 2021
Support NRA Shooting Illustrated
DONATE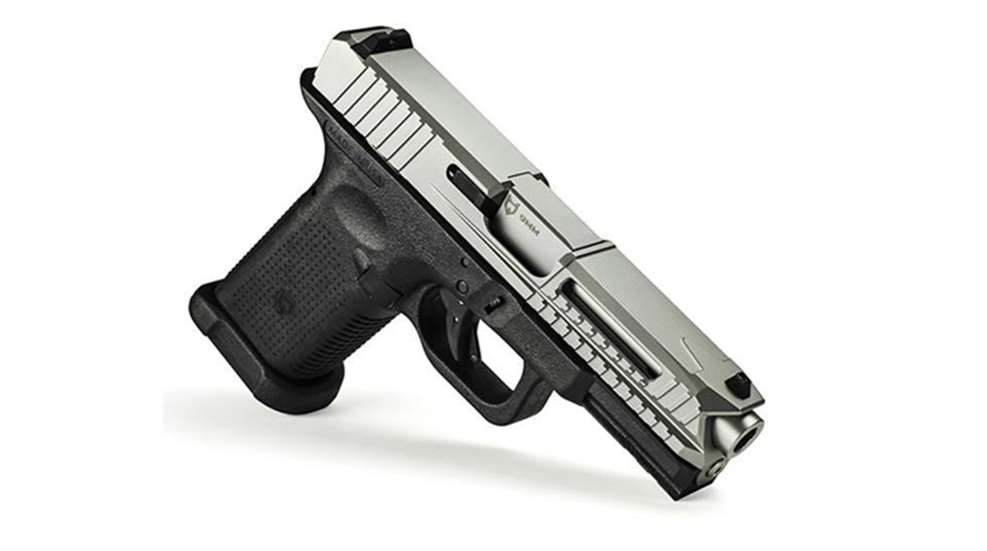 Lone Wolf is known for making innovative Glock aftermarket parts and is now coming out with their own line of pistols, the Lightweight Tactical Defense (LTD) pistol series. Lone Wolf Arms has more than two decades of experience providing aftermarket solutions to enhance both performance and aesthetics of the Glock-pattern pistol, and now they have put that knowledge into practice by creating a  complete pistol.
Unlike some other Glock-pattern alternatives on the market, the LTD is not just the product of a few geometry changes or adding on new stock parts. Rather, the LTD is the culmination of decades of experience inside of Lone Wolf Arms and the knowledge of what truly improves the Glock platform. The LTD is the culmination of that experience and provides the same capacity as the pistol its inspiration.

However, thanks to the Timberwolf Frame, the LTD offers a slimmer, more natural feel for the shooter. The LTD pistols are also lighter than the original pistol. Critical ounces have been removed from the slide, creating a pistol that cycles quicker with less recoil and a more comfortable everyday carry solution.
First to be released in the line are two slide options in the Glock 19 size range. The two slide variations are available in nitride or stainless finish, and both variations offer reduced reciprocating mass resulting is both quicker cycling and less perceived recoil than the Glock 19. The LTD has a generous, radiused undercut thanks to the use of the Timberwolf frame. This eliminates "Glock knuckle", permits a higher grip for reduced perceived recoil, and permits larger-handed shooters to enjoy the concealability of a compact firearm.
The low-profile magazine well of the LTD speeds up reloads and keeps fingers and palms at a safe distance. The LTD's grip angle is well-known as one of the most naturally-pointing designs on the market, and the extended beavertail shields the hand from slide movement and disperses recoil impulse.
The LTD accepts standard Glock magazines and is vailable with a black or grey frame and black nitride or stainless slide.
Timberwolf LTD Specifications
Weight: 19 ounces without magazine

Length: 7.16 inches

Barrel Length: 4 inches

Height Including Magwell: 4.77 inches

Width: 0.99 inches at the slide, 1.13 inches at the frame and  1.49 inches at the Magwell

Sight Radius: 5.9 inches

Trigger Pull: 6.5 pounds

Guide Rod: Stainless Steel

Enlarged Magazine Release

Enlarged Slide Stop/Release


 
Available with a black or grey frame and black nitride or stainless slide, the MSRP for the LTD is $699.95, and more information on this pistol and other gear from Lone Wolf Arms is available at lonewolfdist.com.