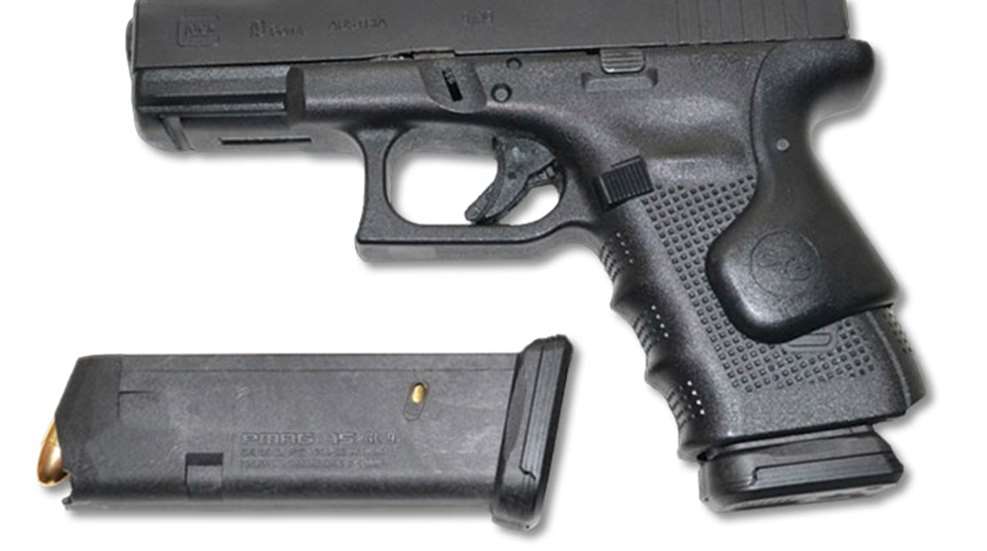 Ever since announcing that Magpul would begin production of magazines for the popular Glock G17 full-size 9 mm handgun, citizens with concealed-carry designs have been patiently waiting for magazines for the small, compact G19. That wait is now over, and justified.
Magpul's PMag15 features all-polymer construction, 15-round capacity, stainless steel spring and controlled-tilt follower. The magazines are built to the same standards for reliability as OEM magazines, and feature a more-easily removed floorplate with the same Magpul floorplate dot-matrix for marking magazines as found on the AR-15 PMags. 
We ran an informal test on the PMag15 to see how it would handle range time, and while this is far from scientific, we ran four different magazines (two PMAG17, two PMAG15) through a Glock G19. Each magazine was loaded and tested a minimum of three times and checked for proper operation. In excess of 200 rounds were fired, including 74-grain Polycase ARX, 115-grain HPR Ammunition FMJ, 124-grain SIG Sauer V-CROWN and 147-grain American Eagle FMJ for suppressed firearms.
All rounds fed, fired and extracted cleanly. More testing will obviously be needed, but the maiden voyage showed zero problems.
MSRP: $15.95.