by
Shooting Illustrated Staff
posted on January 22, 2018
Support NRA Shooting Illustrated
DONATE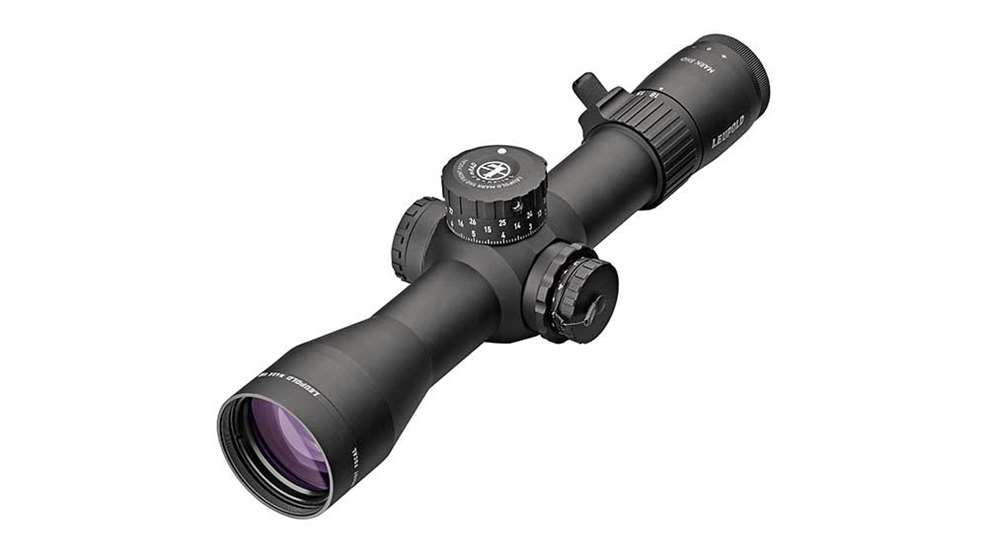 Leupold
designed its all-new Mark 5HD riflescope lineup with a combination of heightened performance, ruggedness, lightness and easy-use controls to produce the latest and greatest in the company's line of long-range riflescopes.
"Our Mark 5HD project team had one goal in mind: delivering riflescopes that had all the features long-range shooters have been calling for, but in a user-friendly package," said Tim Lesser, vice president of product development for Leupold & Stevens, Inc. "We asked elite shooters what they needed to put accurate fire downrange faster, then we used that input to design riflescopes that provide everything necessary—in both quality and features—without superfluous extras that add unnecessary weight and cost for the end user."
The standout feature of the new Leupold Mark 5HD lineup is its incredibly lightweight design, weighing up to 20 ounces less than comparable optics on the market. In particular, the 5-25x56 mm riflescope in the new family weighs just 30 ounces, and the 3.6-18x44 mm option clocks in at 26 ounces on the scale.
However, despite the lightweight design, Leupold designers and engineers left nothing out in terms of optical quality. The optic uses the company's trademarked Twilight Max HD Light Management System, providing consumers with enhanced color, contrast and light transmission. Optical glare is also minimized with the company's proprietary lens coatings.
Each of the two new Leupold Mark 5HD riflescopes are built on 35 mm main-body tubes to provide an unprecedented range of internal adjustment. The optics also incorporate the company's easy, quick-change magnification ring, complete with a low-profile throw lever.
A new feature seen only on the new Mark 5HD optics is the company's innovative new M5C3 ZeroLock adjustments, offering a precise return to zero with 30 mils of total elevation adjustment.
"The Mark 5HD has all of the features long-range shooters and hunters want and need, and none of the ones they don't," said Michael Wunnicke, director of marketing for Leupold & Stevens, Inc. "This is a product that customers have been calling for, and we're ecstatic to be able to deliver it."

A number of etched-glass reticles are available in the Leupold Mark 5HD riflescope line, including the Tactical Milling Reticle, Horus H59, Tremor 3 and an all-new Combat Competition Hunter design. TMR and Tremor 3-equipped optics will be available in standard and illuminated-reticle designs.

Each riflescope ships with lens covers and a lens shade. The suggested retail price on the optics in the lineup ranges from $1,800-2,400, depending on the model and reticle options.