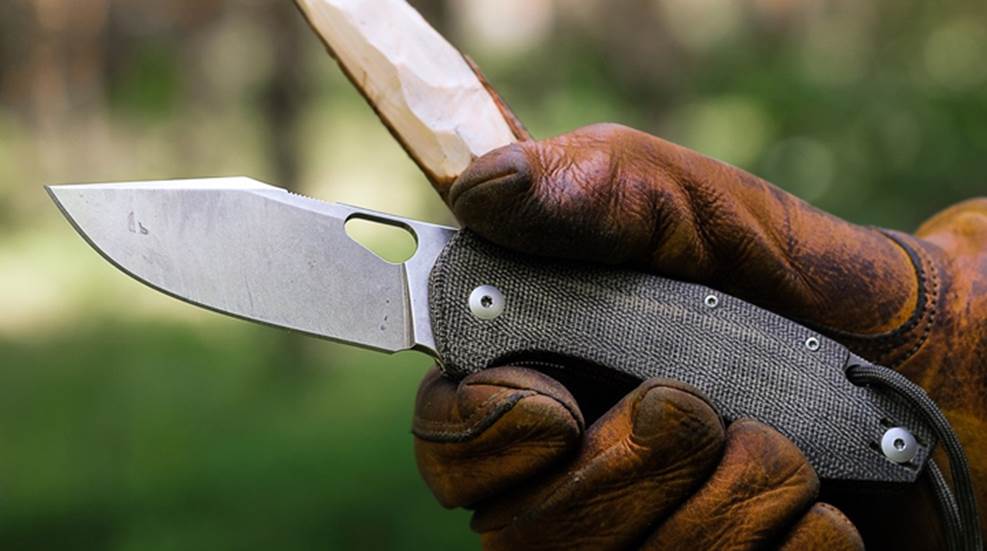 The ACE Grand is the EDC folder that other knives want to be when they grow up. GiantMouse wanted a knife made from awesome materials with great ergonomics and a perfect fit and finish. They chose the GM5 knife, a limited-edition knife that sold out in minutes, as their starting point. 
"With the GM5, we set out to create what we felt would be a "magnum opus" - the ultimate GiantMouse folder to date. A cool design with an even cooler look and finish. It checked all the boxes," said GiantMouse CEO Jim Wirth. 
The new ACE Grand shows the heritage of the GM5, with a character all its own. The ACE Grand uses American-made canvas Micarta for the rounded scales and has nested liners and a strong liner lock. Giant Mouse kept the large titanium backspacer from the GM5 and added a sturdy deep-carry wire pocket clip for comfortable carry. 
The Grand was named after a favorite hotel on the GiantMouse yearly tour of shows. The Grand Hotel Nuremburg is an old hotel with a long history (and a great bar...) When the GiantMouse team is in Nuremburg for the IWA Outdoor Classics show every March, most evenings either begin or end (sometimes both) at Atelier Bar at the Grand Hotel. 
The Elmax blade on the ACE Grand was designed for all-around use and is exactly like the blade on the GM5. A high Saber Flat Grind makes this knife a strong but very effective slicer, and the pronounced swedge gives it a fine point for penetration, without losing strength at the tip. 

Specifications 
Blade Steel:  Uddeholm Elmax SuperClean. Stonewashed finish.
Handle:  Green Canvas Micarta
Backspacer:  Titanium
Pivot Mechanism:  Ball bearings.
Locking Mechanism:  Liner lock.
Knife Dimensions
Blade Length:  3.3125 inches - measured from tip to forward-most aspect of frame.
Blade Thickness:  0.157 inches
Handle Length:  4.5 inches
Overall Length:  7.875 inches
Weight:  4.7 ounces
MSRP for the Ace Grand from Giant Mouse knives is $185. For more information on this knife and other products from Giant Mouse, please visit giantmouse.com.