by
Shooting Illustrated Staff
posted on September 27, 2017
Support NRA Shooting Illustrated
DONATE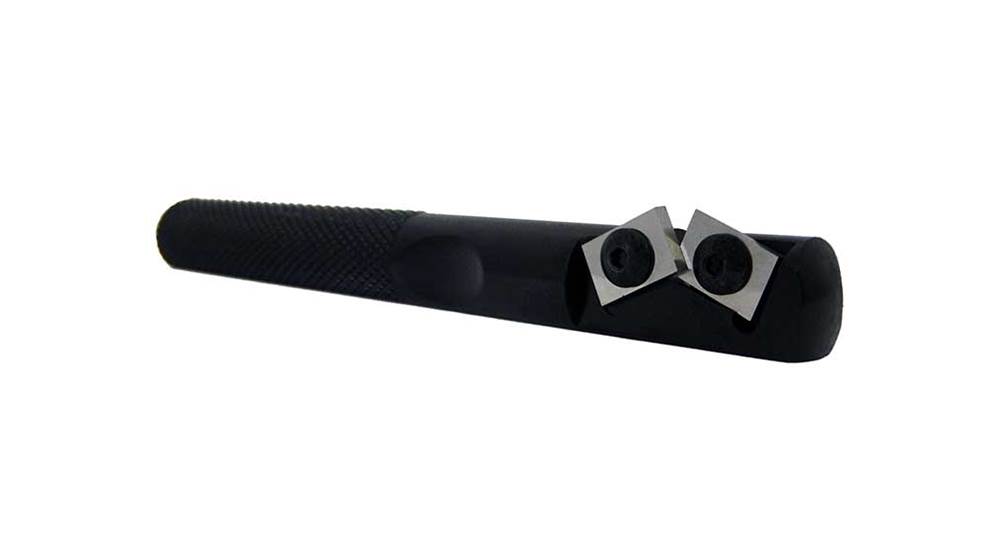 When it comes to honing your hunting or everyday-carry blade, don't rely on a bench-mounted or unwieldy sharpening system. Instead, throw one of the new GATCO Edgemate knife sharpeners from
Bear & Son Cutlery
into your kit to ensure you always have an easy way to sharpen your knives, whether you're out and about or in the field.
The GATCO Edgemate knife sharpener is specifically designed as an easy-to-carry tool that allows for quick and easy sharpening for all knives, whether they're used in the kitchen, in the workshop, hunting, fishing or as a general everyday utility tool. The handle of the knife is constructed from 6061-T2 aluminum, which is used in structural designs and is known for its durability.
At the working end of the sharpener, two sharpening blades are attached at a 35-degree angle. The blades are constructed from tungsten carbide, which sharpens blades quickly and allows for long-term use, thanks to the incredibly hard material used in their construction. The design of the sharpener, with its 35-degree angle, is specifically made for sharpening plain-edged blades only.
Other features of the Gatco Edgemate knife sharpener includes aggressive checkering located on the aluminum handle, which is CNC-machined into the solid material and provides enhanced control over the product. This ensures that owners have full control of their sharpener, giving them every advantage in producing a fine, sharpened blade. The handle is also coated in a hard-anodized finish in order to provide added durability, making it an ideal product to stick into any hunting, hiking or survival pack.
The overall length of the Edgemate is only 5 inches, and the aluminum design is incredibly lightweight. In addition to the durable design, the blades are attached with standard hex-head bolts, which means they can be easily replaced when the tungsten-carbide blades get dull.
The suggested retail price on the Gatco Edgemate knife sharpener is $19.99. Replacement carbide blades retail at a suggested price of $4.99.