by
Shooting Illustrated Staff
posted on April 11, 2022
Support NRA Shooting Illustrated
DONATE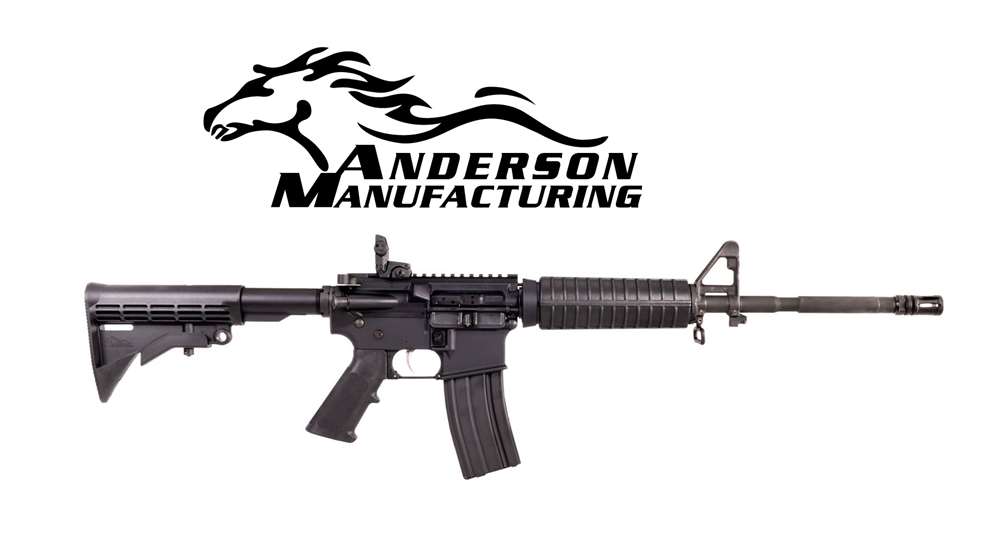 Anderson Manufacturing is well known in the AR community as a supplier of lowers, uppers and other build parts. From 80% lowers to barrels, the company offers everything a shooter needs to build an AR-style rifle in many different configurations.
Now, the company is offering a new line of American-made guns called the Anderson A4 Series. These new rifles follow the AR-pattern and come in four different configurations.
A4 AM-15 Carbine Pistol
This firearm is a legal handgun that runs similar to any other AR-style firearm on the market. Chambered for the 5.56 NATO cartridge, the pistol is fitted with a 10.5 inch barrel with a 1:8 twist. It uses a carbine-length gas system with an A2-style front sight tower. A Magpul rear sight is included. Anderson fits the gun with an SBA3 Tactical Pistol Brace. The MSRP of this gun is $599.99.
A4 AM-15 Carbine Rifle
Anderson builds this gun in what may be the most popular configuration of all rifles being made today. It is a rifle with a carbine-length gas system, A2-style front sight and a two-piece plastic handguard. Chambered for 5.56 NATO, the gun will also run .223 Rem ammo. The M4 contour barrel has a 1:8 twist. It carries a full retail price of $559.
A4 AM-15 Mid-Length Rifle
Like the Carbine Rifle above, the Mid-Length Rifle also uses an A2-style front sight, a birdcage flash suppressor, two-piece plastic handguard and six-position buttstock. However, this model uses a mid-length gas system which many shooters prefer in a 16 inch barreled AR. Anderson Manufacturing set the price on this one at $599.
A4 AM-15 Rifle
Rounding out the new firearms is the 20 Inch Rifle. This model features the classic AR configuration with a 20" 5.56 barrel and fixed buttstock. Capped with an A2-style flash suppressor, the barrel has a 1:9 twist. While it comes with a Magpul rear sight, it is a flattop upper design if you want to add a traditional carry handle. The MSRP is $599.
For more information about these firearms and the other guns and gear the company offers, please visit andersonmanufacturing.com.