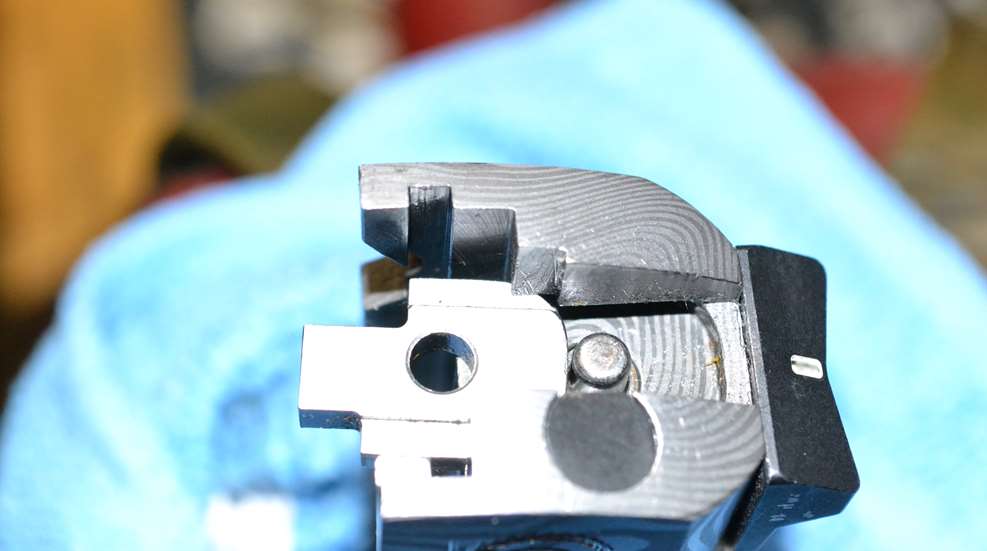 Having successfully fitted the firing-pin stop and properly tensioned the extractor installation of the firing pin and firing-pin spring is literally a matter of dropping them in place, but now's not the time to get in a rush.
Case in point: Do you have the proper firing pin? Don't assume as I did that just because you're building a .45 that you'll need a .45 ACP firing pin. (He said from experience.) Caspian uses 9 mm/38 firing pins. Not doing my homework ahead of time, delayed my build by a week. Don't make the same mistake.
Also, the first time I attempted to install the aforementioned pin and spring I opted to test the slide by chambering a snap cap and trying to dry-fire the pistol using another completed frame, only to quickly discover the firing pin and firing-pin spring had seized and the tip of the firing pin was poking through the firing-pin protrusion along the breechface.
The solution: Take time to inspect the breechface and firing-pin channel for burrs or debris. In an effort to correct the problem, I used fine-grit sandpaper wrapped around a chop stick to polish the inside of the channel, flushed the area with compressed air, then chased the area with a pipe cleaner to make sure everything was clear. Afterward, I smoothed out the surface of the breechface with a stone, inserted the pipe cleaner from the opposite end and followed up with more compressed air.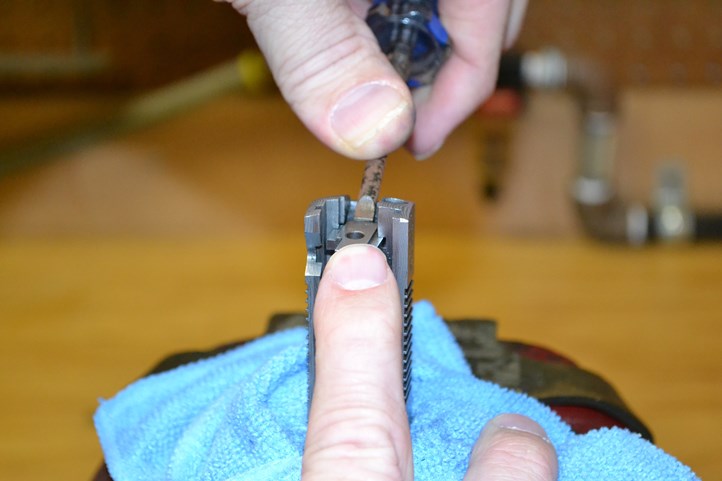 To install the firing pin and spring, begin by chucking the slide muzzle down in a padded vise. Then, insert the tapered portion of the firing pin through the spring and place it in the slide's fin-pin channel (tapered end first). Next, reinstall the firing-pin stop as far as you can until it nearly contacts the back of the firing pin that's protruding from the back of the slide. Now, don your safety glasses and compress the firing pin with either a punch or flat-head screwdriver until it's below the firing-pin stop.
Then, simply slide the firing-pin stop upward to capture the firing pin in place. The part should snap into place with the tip of the firing pin protruding through the firing-pin stop.  Now, press on the firing pin, and verify the other end passes freely through the hole in the breechface, and does so without binding or hesitation. In my case, the extra effort paid off.
Next, we'll discuss installing the sights.