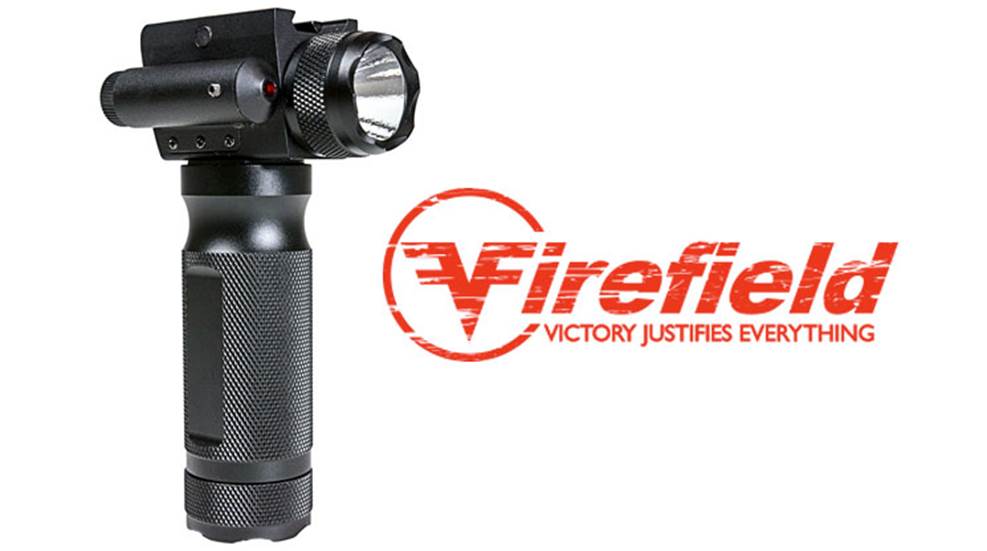 Firefield introduces the Heavy Duty Laser Flashlight Foregrip. The 2-in-1 HD Laser Flashlight Foregrip features an intense Cree Q5 LED 230-lumen bulb, reflector, red filter and a built-in 5 mW red laser for dual-mode versatility, full illumination or strobe.
The sturdy aluminum foregrip features rugged, slip-resistant knurled texturing with a push-button switch designed for comfort and ergonomic handling. Easily mounted to a Picatinny rail system, Firefield's multi-function tactical lighting system delivers big on rugged reliability for any mission. 
The Firefield Heavy Duty Laser Flashlight Foregrip is powered by (2) CR123A batteries delivering a robust flashlight runtime of 2.5 hours and up to 16 hours of continuous laser use. Whether keeping on hand for things that go bump in the night, training or participating in nighttime competition, Firefield's HD foregrip is another illuminating option.
MSRP: $95.99.