by
posted on March 6, 2018
Support NRA Shooting Illustrated
DONATE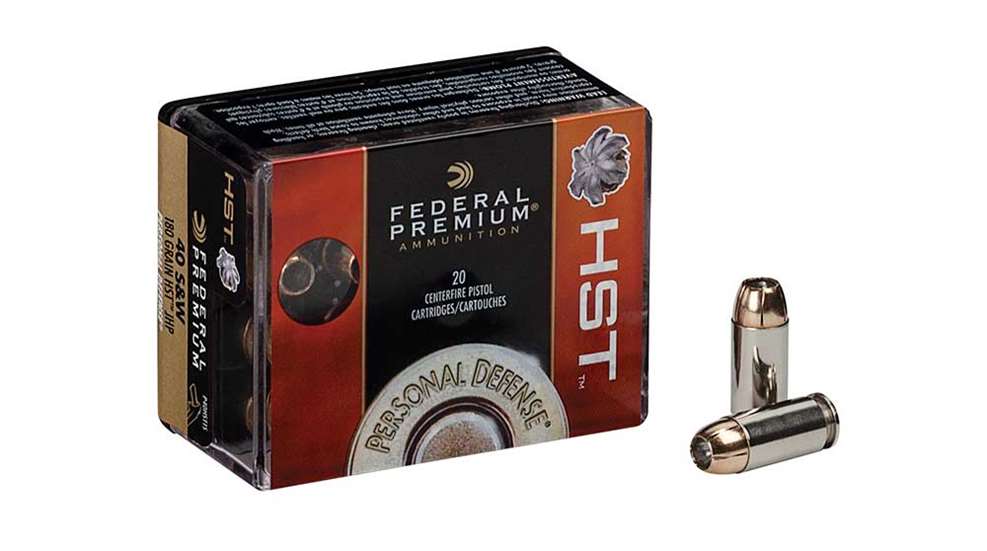 The U.S. Immigration and Customs Enforcement (ICE) recently awarded Federal Premium a contract for up to 180 million .40-caliber Tactical HST Duty cartridges. Delivery begins this year, and the ammunition will be provided to multiple Department of Homeland Security law-enforcement components and other federal agencies for up to five years. The agreement provides the organization's agents and officers with .40-caliber loads for both duty and training. 
"Law enforcement and federal agencies put it all on the line for our safety and freedoms," said Mike Holm, product director at Federal Premium. "They should expect nothing less from their ammunition. Federal Premium provides the top-quality products they need to have full confidence in any situation. HST has a long history of providing trusted performance time and time again for our nation's law enforcement."
The loads have been a dependable and popular choice with law enforcement worldwide for two decades. HST's expanded diameter and weight retention produce the desired penetration without over-penetrating. Its bullet-nose profile, nickel-plated case, Federal primer, and clean-burning, low-flash propellants provide the ultimate in function and reliability in semi-automatic handguns.
ICE, which was created in 2003, is tasked with promoting homeland security and safety, as well as enforcing federal laws governing border control, immigration, customs and trade. The agency has more than 20,000 agents in 400 stateside offices, and another 46 in foreign countries. Its annual budget is roughly $6 billion.
The organization performs a variety of enforcement duties, although few more critical than stopping, "….sensitive U.S. technologies and weapons from reaching terrorists, criminal organizations and foreign adversaries," according to its website. The items its Counter-Proliferation Investigations program has authority to prevent from being exported is a veritable shopping list for enemies of the United States, including weapons of mass destruction and associated delivery systems, conventional military weaponry, equipment and technology, controlled dual-use commodities and technology, firearms and ammunition and even financial and business transactions with sanctioned / embargoed countries and terrorist organizations.