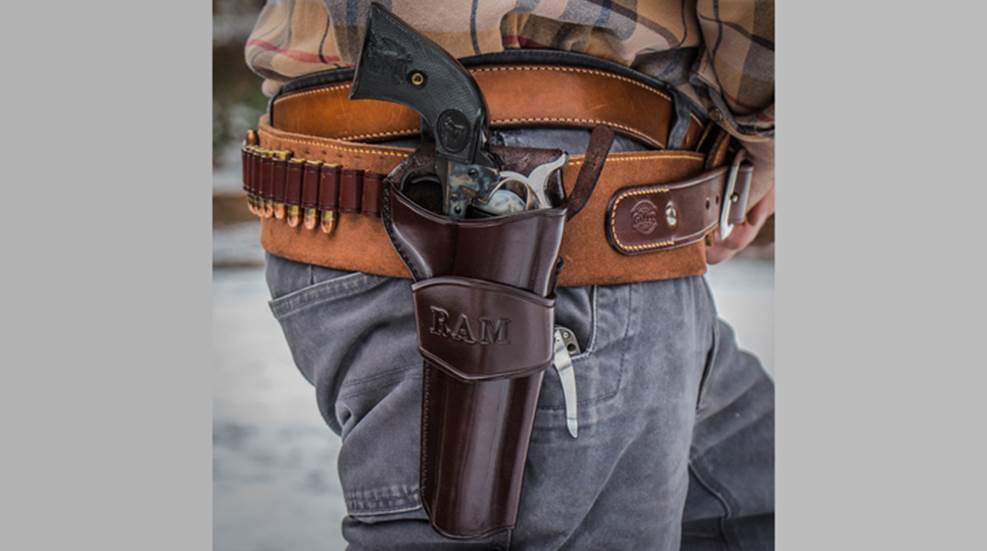 Handguns are often called belt-guns because you need a belt to hold the holster that holds the handgun. And ultimately, a handgun spends more time on your belt than in your hand. Back in the day—after the Civil War when the handgun was becoming the primary arm for personal protection and self-defense—holsters were leather and mostly crafted by custom makers.

Today, many handgun holsters are also made from polymer or Kydex, and most are factory produced. Custom holsters made of synthetics or leather are still made, but are they worth the money and what advantages do they offer?
Galco Gunleather is one of the largest producers of what many consider "factory made" handgun holsters. However, Galco essentially views their holsters as "custom made without the wait." They strive to provide custom-quality holsters in timeframes and at prices that are reasonable to the overwhelming majority of those who carry a gun. Because Galco makes so many holsters, they utilize most of the best quality leather available for holster production.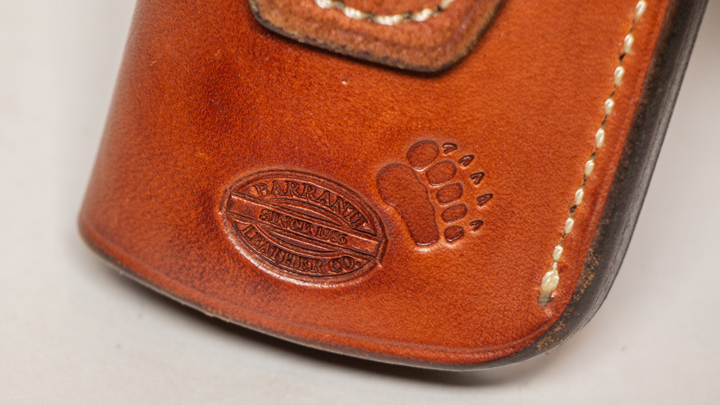 On the other hand, a custom shop like Barranti Leather will hand craft a holster for you that will perfectly fit any handgun you want, and it will look good, too. You'll have a hard time finding a good quality factory-made leather holster that will fit a 3-inch Smith & Wesson N-frame revolver. Barranti makes them all the time.

If you like the Browning Hi Power, with mass-production holster companies you'll often have to settle for a holster for a 1911; the fit is close but not exact. Barranti crafted a holster for my Hi Power; overnight was not an option—it took a couple weeks—but fit and finish were impeccable. 
Availability is something that mass-production holster companies have over custom makers. Though now it seems everyone is out of stock of everything, generally with a company like Galco you can have any holster they offer on your belt in a couple days. The problem is, they may not offer exactly what you're wanting.

Customization is everyday business for custom makers. But, not only will you have to wait a bit to get it, you'll also pay a bit more for it. For example, Galco's Avenger holster retails for $136 and Barranti Leather's similar Urban Companion retails for $140.
However, with the custom holster you have a lot of options that can increase the price. You can custom tweak the color or add basket stamping or floral engraving. In some cases, some holsters from the big factories are not offered in left hand. For instance, Galco does not offer a left-handed Avenger holster for a SIG Sauer P229 with a rail. Barranti can make their Urban Companion for that pistol or just about any handgun you want. The cost may not be prohibitive, but it will be more.
Holster cant is another area where a custom maker can fine tune your holster. I use the Galco Avenger holster a lot and like the neutral cant it offers. However, some might prefer a slight forward or rear cant. The same applies to how high or low you might like a holster to ride on your belt. You'll generally have to turn to a custom leather worker to get these kinds of options. 
Though Galco thrives on factory production holsters, which are in fact made by hand—just by many sets of hands—they realize there's a place for custom holsters. Galco has always maintained a custom shop staffed by their most experienced and skilled craftsmen. They take care of things like minor changes and the use of exotic skins like alligator or shark.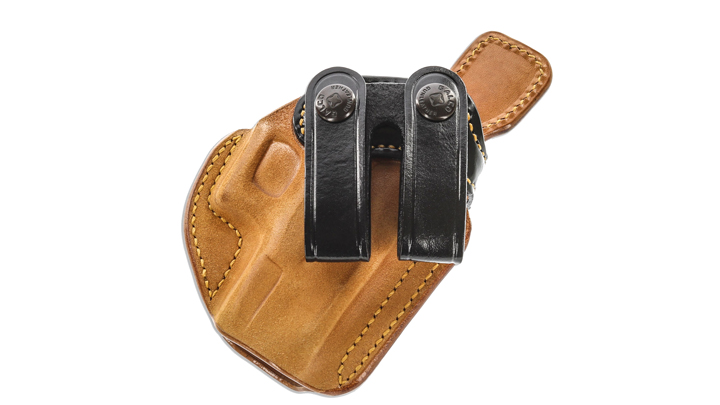 I recently needed holster belts for my two teenage daughters. The smallest leather belts Galco cataloged were 30 inches, but their custom shop put together two 27-inch belts for my girls. They've also performed some other custom holster work for me over the years.
This is everyday kind of work for custom makers, but you must be weary; some custom makers are just hobbyist working out of their garage to make a few extra bucks. Their turnaround time might be slow, quality can be poor, and their customer service nonexistent. Those who do good work and stand behind it, like Mike Barranti of Barranti Leather, manage to hang around in a market that's dominated by factory produced holsters for a reason. In some cases, like with Galco, a custom shop becomes a holster factory.
Comparing custom to factory holsters, it's hard to say if one is better than the other. However, understand we're comparing what is arguably the best of factory and custom work that's available. If I need a leather holster, I always turn to Galco first because I know their quality and that I can get it quickly. If they don't offer what I need, or if I'm looking for something with a little flare, Mike Barranti is just a phone call away and I know his work is solid.
As a side note, there are dozens of factories and custom holster makers utilizing leather and synthetic products to craft holsters of varying degrees of quality and practicality. In both cases the quality of holsters offered is so varied it is impossible to paint all factory or custom holster makers with a broad brush. Galco Gunleather and Barranti Leather are premier examples of factory and custom holster makers. Not all factory makers equal Galco quality and even fewer custom makers can match the work of Barranti Leather. Do your research before you spend your money.