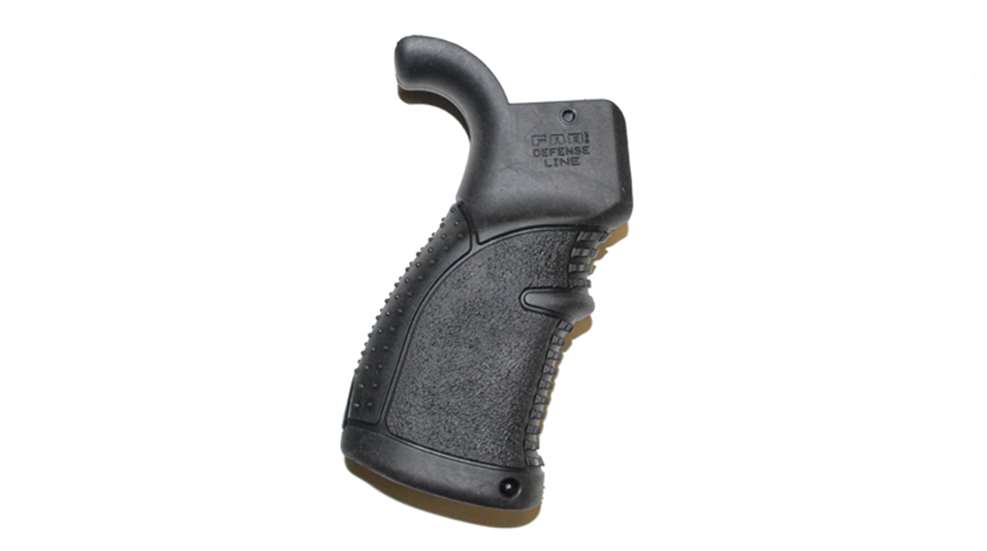 The pistol grip for the AR-15 used to be a simple thing. It was a hunk of plastic with a single finger projection under the middle finger. Ergonomic it wasn't, unless you happened to like the feel of raw plastic and rudimentary texture.
Then things got complicated. And by "complicated," we of course mean that more and more options became available. Some are soft rubber grips like ErgoGrips. Others, like the Magpul MOE+, offer contours, grooves and/or different grip angles from the USGI A2.
The FAB Defense AGR-43 pistol grip offers three different textures for improved purchase: A soft, smooth texture on the sides, a ribbed texture on the frontstrap to keep fingers properly positioned and an aggressive, stubbly texture on the backstrap to anchor the hand. An extended beavertail and a storage area inside the grip also add utility.
MSRP: $35.20. Available in black, Flat Dark Earth and OD Green.