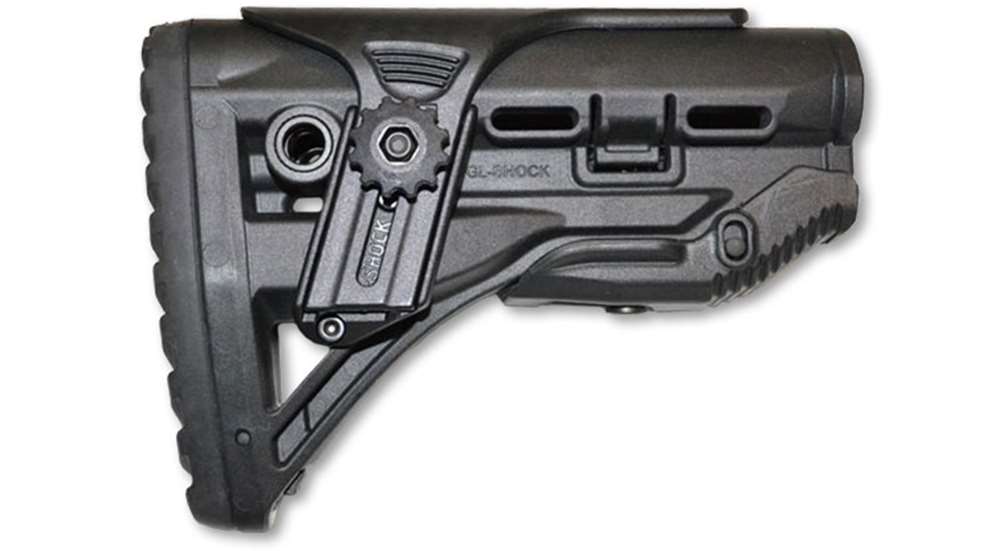 Looking for more support in your AR-15 collapsible stock? The GL-Shock from FAB Defense offers recoil reduction and a cheek rest. It's even compatible with the monopod we've featured previously.
Other features that separate the GL-Shock from other AR-15-style stocks are the water-resistant battery compartment (which I looked at three different times before I even realized what it was, that's how seamlessly it's integrated), ambidextrous QD sling swivel mounts and a thick rubber buttpad.
The most obvious difference, though, is in the toolless cheekpiece that allows the shooter to more closely fit the rifle to their body when shooting. A turn of two thumbwheels and the cheekpiece can be elevated or lowered as needed.
MSRP: $119.05. Also available in OD Green and Flat Dark Earth.