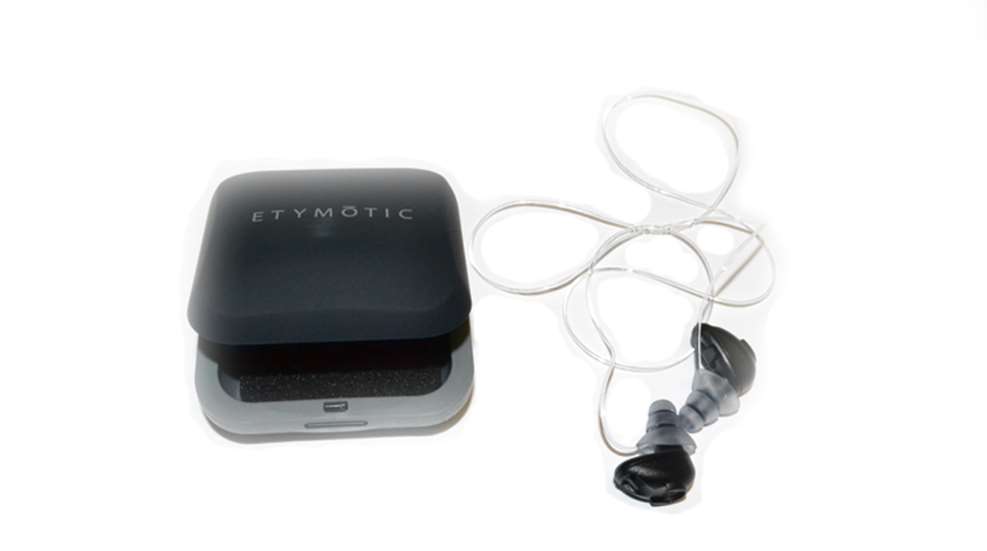 We all want to protect our hearing at the range. Gun shots are loud, and without protection can quickly lead to irreversible damage. Ear muffs provide the greatest level of protection, but bring an attendant loss of hearing when not actively shooting. One solution is to pair an amplified microphone with a built-in sensor that automatically cuts out when noise exceeds a certain level. Ear muffs that offer this feature allow you to carry on a normal conversation the instant firing ceases.
But muffs are cumbersome, bulky, don't fit well over a hat and will interfere with a good cheek weld. Wouldn't it be great if you could get the same hearing protection and ambient amplification you find in powered ear muffs in an in-the-ear solution?
Etymotic's GunSport Pro Electronic Earplugs, as you probably guessed, do just that. They offer a noise reduction rating of 25 decibels (when used as directed), yet can actually amplify ambient, non-harmful sounds up to five-fold. High-sensitivity microphones and wide-dynamic range signal processing keep harmful noise levels out and allow you to hear everything else.
Each GunSport Pro Electronic Earplug set comes with the following:
1 pair electronic earplugs
Assortment of ACCU

Fit eartips

Durable neck cord
Filter tool and ACCU
Filters
Cleaning tool
Batteries (#10)
Protective case
User manual
MSRP: $299.