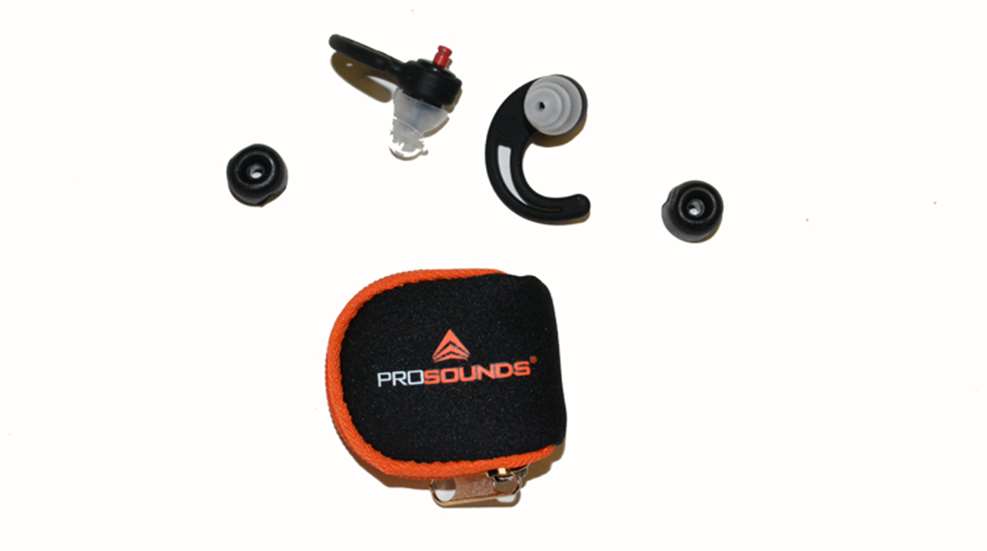 In-the-ear hearing protection offers low-profile protection, but shuts out the world around you. Electronically amplified units exist, but cost orders of magnitude more than standard earplugs or even amplified ear muffs.
The ProSounds X-Pro in-the-ear plugs offer a solution: at the press of a button, the X-Pro is closed and provides up to 30 dB worth of hearing protection. When ambient sound levels are at a normal level, press the button again to open the device to open the acoustic valve and restore regular hearing.
While it's a stopgap measure - and relies on you to activate and deactivate the device - it's an ingenious way of retaining the best part of in-the-ear protection (excellent noise reduction) while still being able to hear the world around you. You can still achieve a good cheek weld on a rifle while maintaining situational awareness - just remember to push the button to activate the device before commencing fire.
MSRP: $24.95.