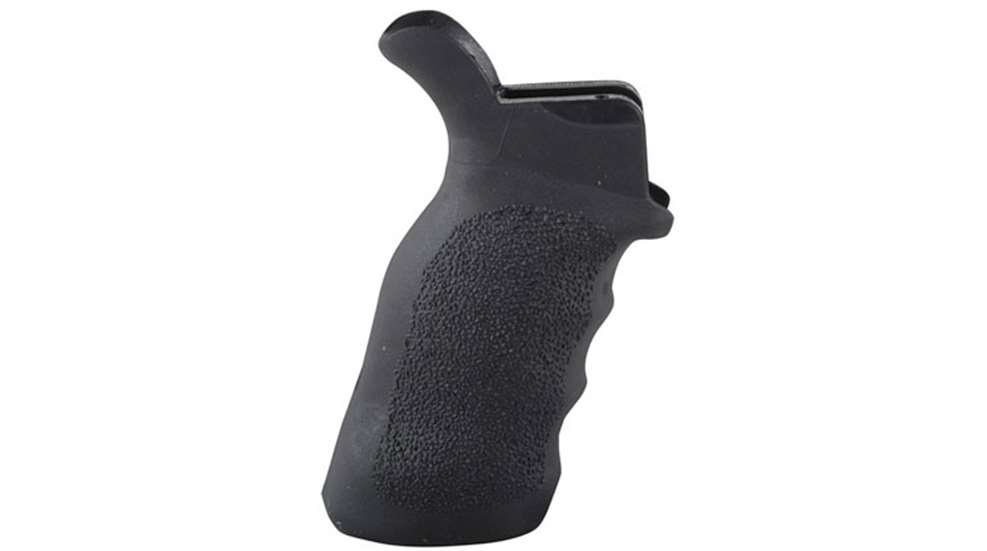 With the Ergo Grip Tactical Deluxe Grip, you can actually follow Rooster Cogburn's exhortation and fill your hand.
One of the significant advantages of the AR-15 platform is many items can easily be changed to suit the shooter, and one of the simplest upgrades involves replacing the pistol grip. For those with big mitts, the Tactical Deluxe Grip may be just the thing you're looking for in an upgrade.
Overmolded Suregrip material with ambidextrous palm swells, this grip is suited for those with larger hands. It fills the hand quite nicely, allowing firm purchase on the pistol grip and fostering a solid hold. If the standard AR-15 pistol grip leaves you wanting, the more-round, oversize Deluxe grip may be just what you're looking for in a replacement model. It's also available with an adjustable palm shelf for those looking for precision work.
MSRP: $40.70 ($60.50 with palm shelf)