by
posted on January 20, 2022
Support NRA Shooting Illustrated
DONATE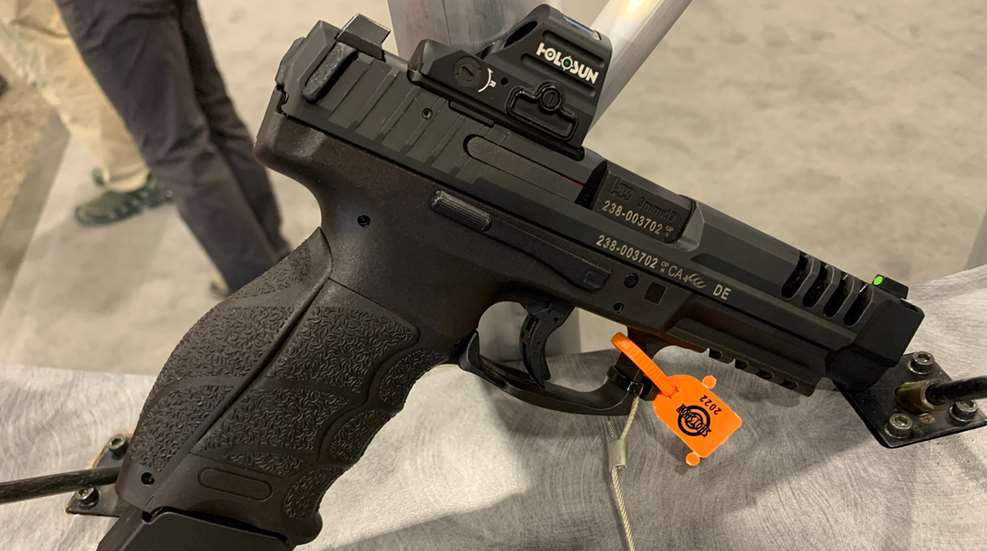 Day two of SHOT Show 2022 is in the books, and after another day of walking the aisles and observing the new products, here's another five new items that really stood out to us.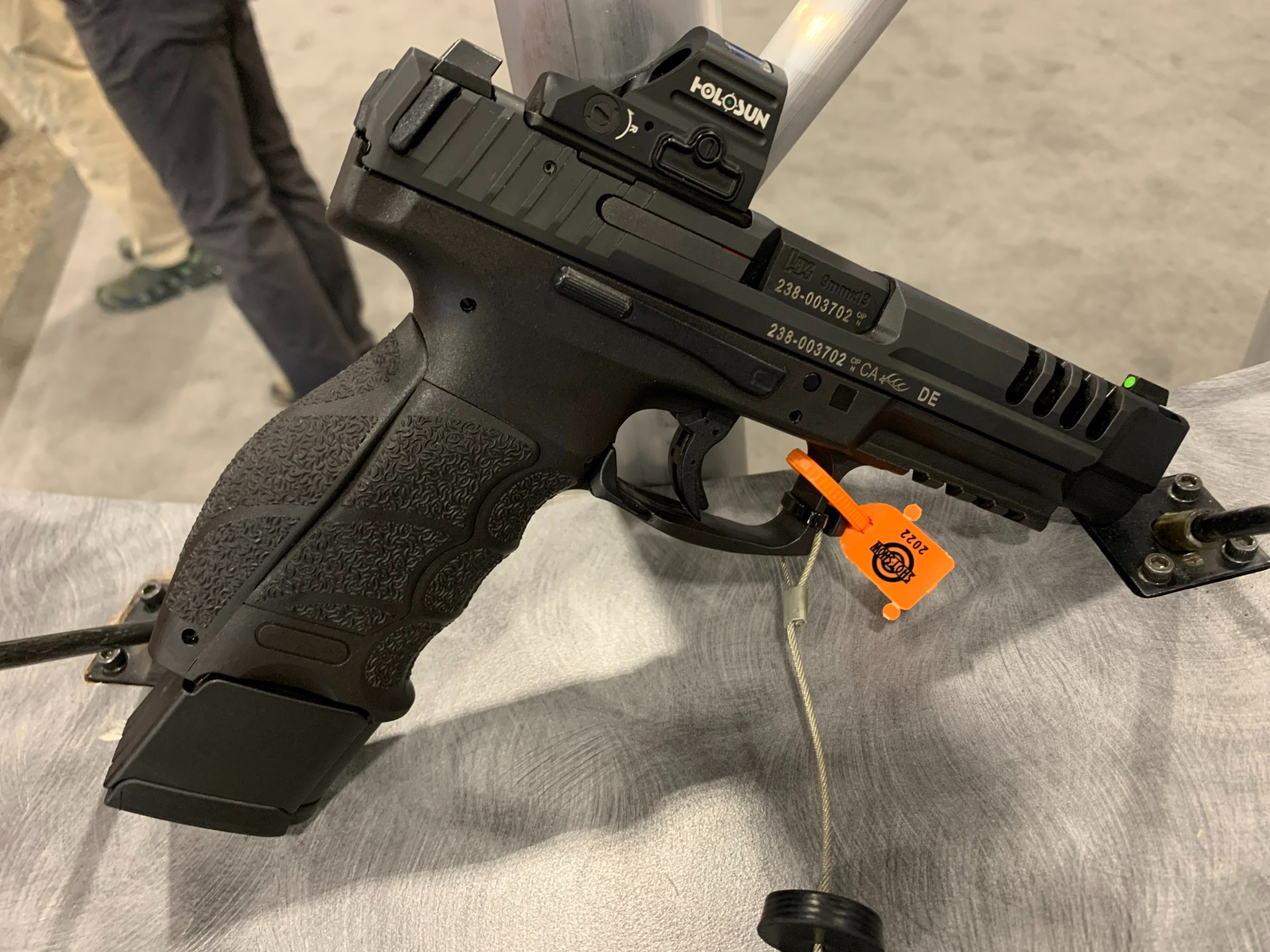 Heckler & Koch VP9L. Heckler & Koch added another facet to the company's impressive VP9 family, a competitive pistol. The VP9L builds upon the excellent trigger, ergonomics and adjustability of the existing VP9, and adds competition-friendly touches like a longer barrel, porting and an extended magazine. All VPs come with an optics cut to add the optic of your choice, with five mounting-plate options available separately. MSRP: $999.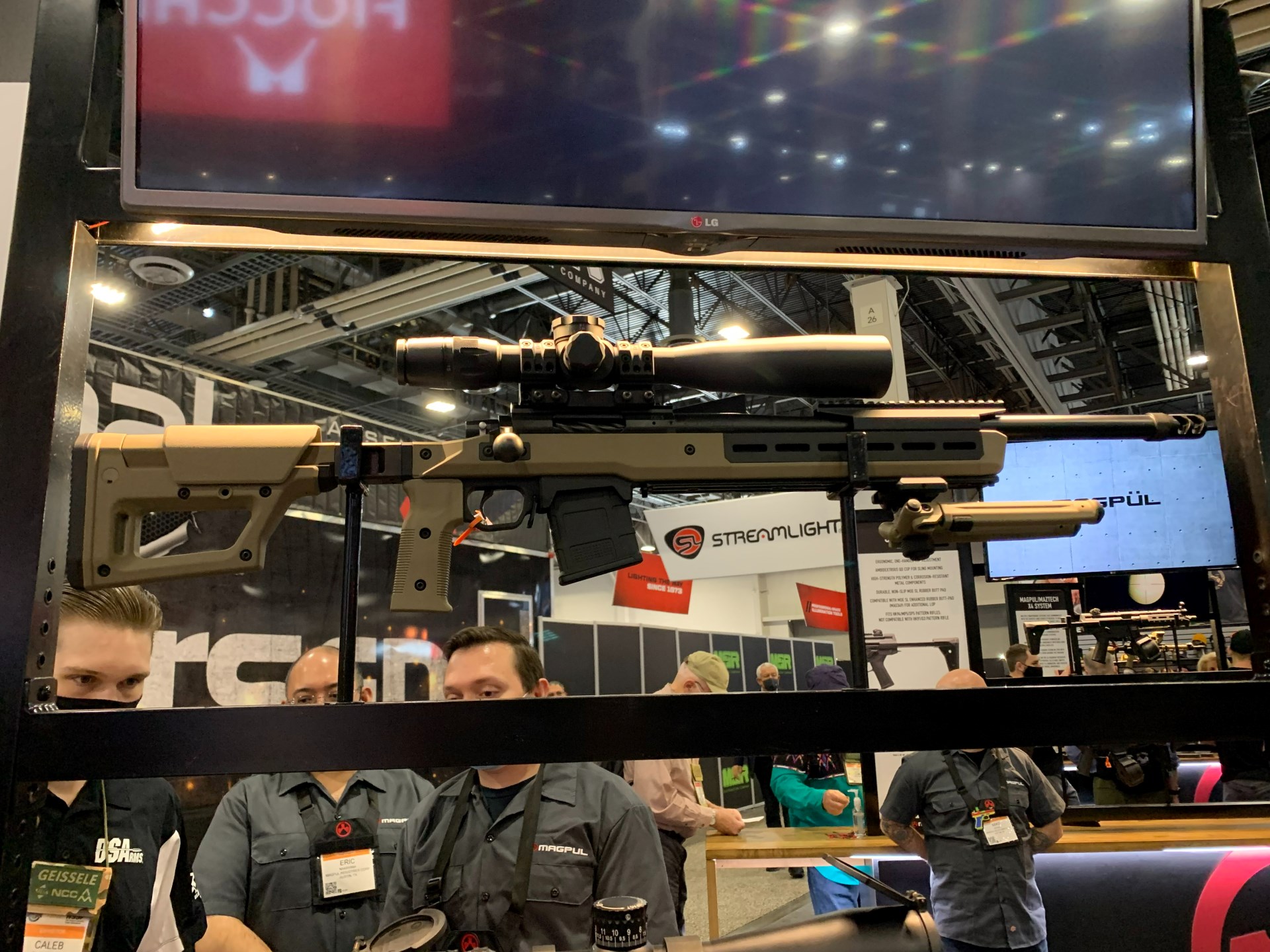 Magpul Pro 700 Lite SA Stock. Realizing that there was quite a gulf between the company's excellent Hunter series of stocks (MSRP: $259.95) and the full-bore competition Pro 700 (MSRP: $999.95), Mapgul now offers the Pro 700 Lite SA Stock. Built for Remington 700 short- and long-action rifles, the Lite offers many of the same features as the Pro 700—M-Lok slots on the fore-end, removable magazine capability and ambidextrous bolt placement—but with 1.2 pounds less weight. MSRP: $599.95.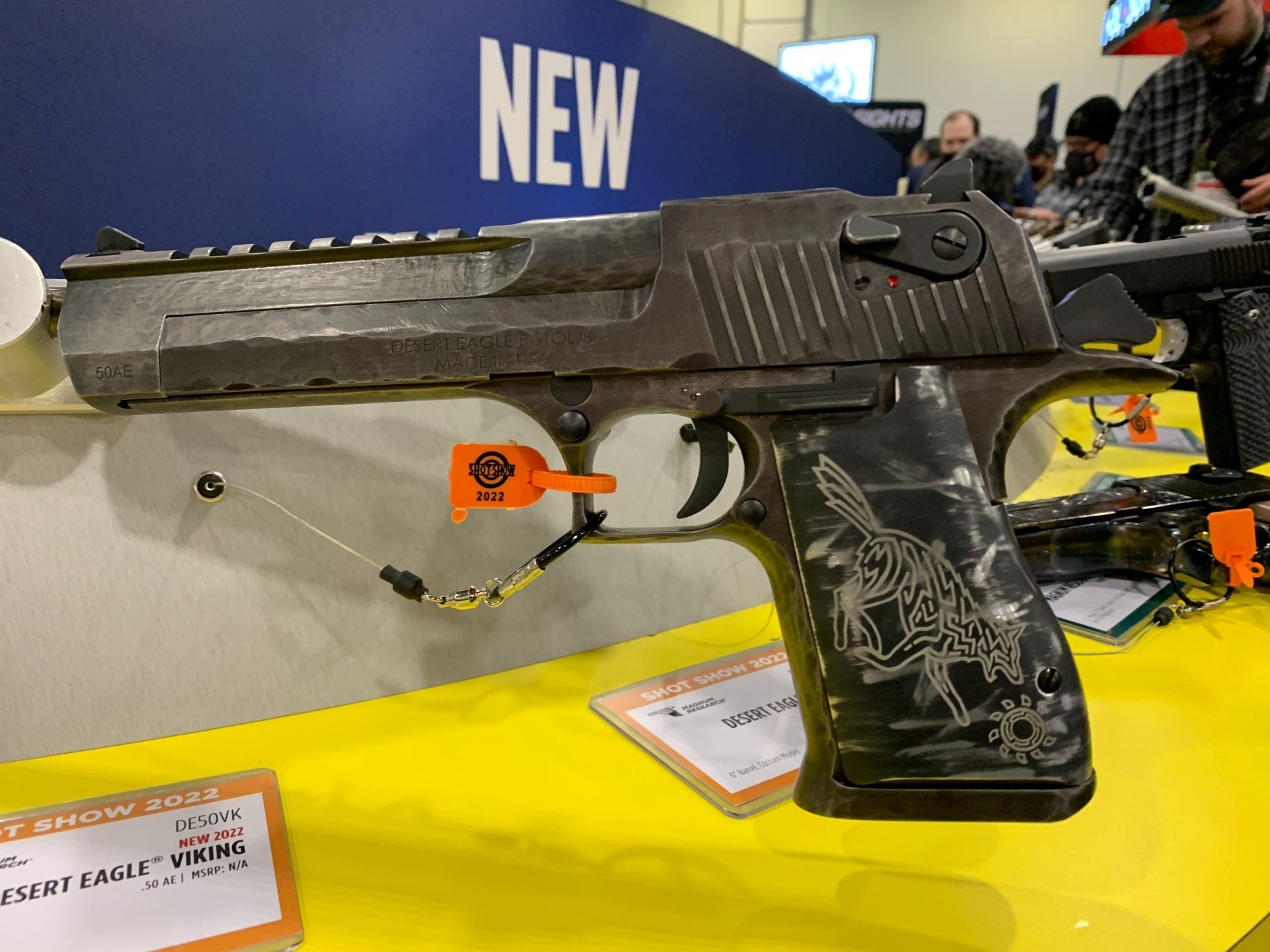 Desert Eagle Viking. It wouldn't be a SHOT Show if we didn't feature a Desert Eagle, and this year Magnum Research rolled out the Viking in .50 AE. With a distressed finished cover with clear coat, custom grips and a 6-inch barrel, the Desert Eagle Viking continues the line of themed pistols started with the 1911. MSRP was not available at the show, but custom Desert Eagle pistols run anywhere from $1,966 to $2,625.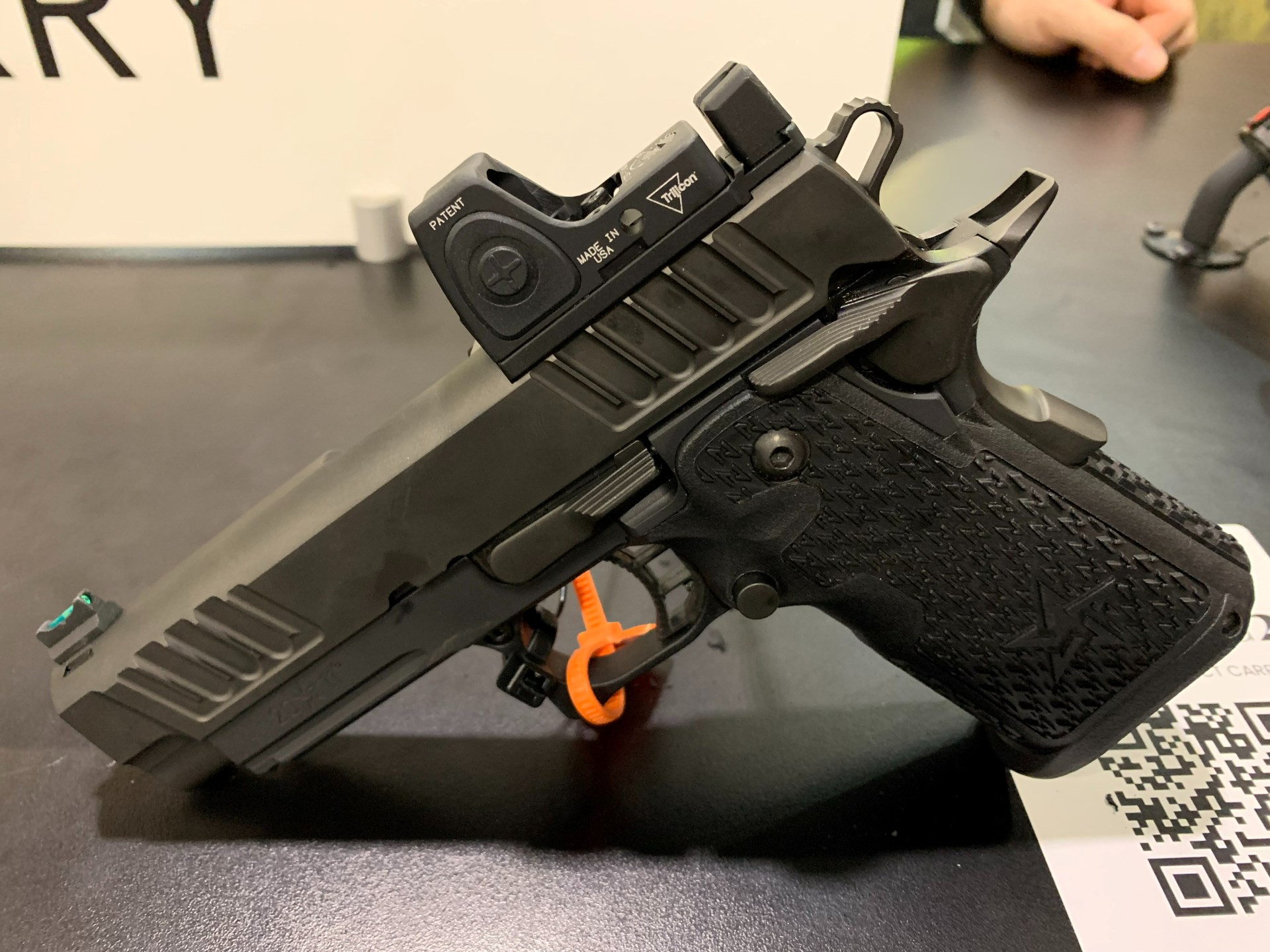 Staccato C2. Most people think of Staccato as a duty- or competition company, but lately it has been making inroads in the concealed-carry community. The C2 offers a 3.9-inch barrel, 16-round capacity and optics-ready capability in a handgun roughly the same size as a Glock G19. With the 4-pound, single-action trigger, four barrel options and the ability to add small or standard red-dot sights, the C2 can be ordered just how you want it. Stay tuned for this pistol with a Trijicon RMRcc on an upcoming episode of "I Carry," too. MSRP: $1,999 without optics cut.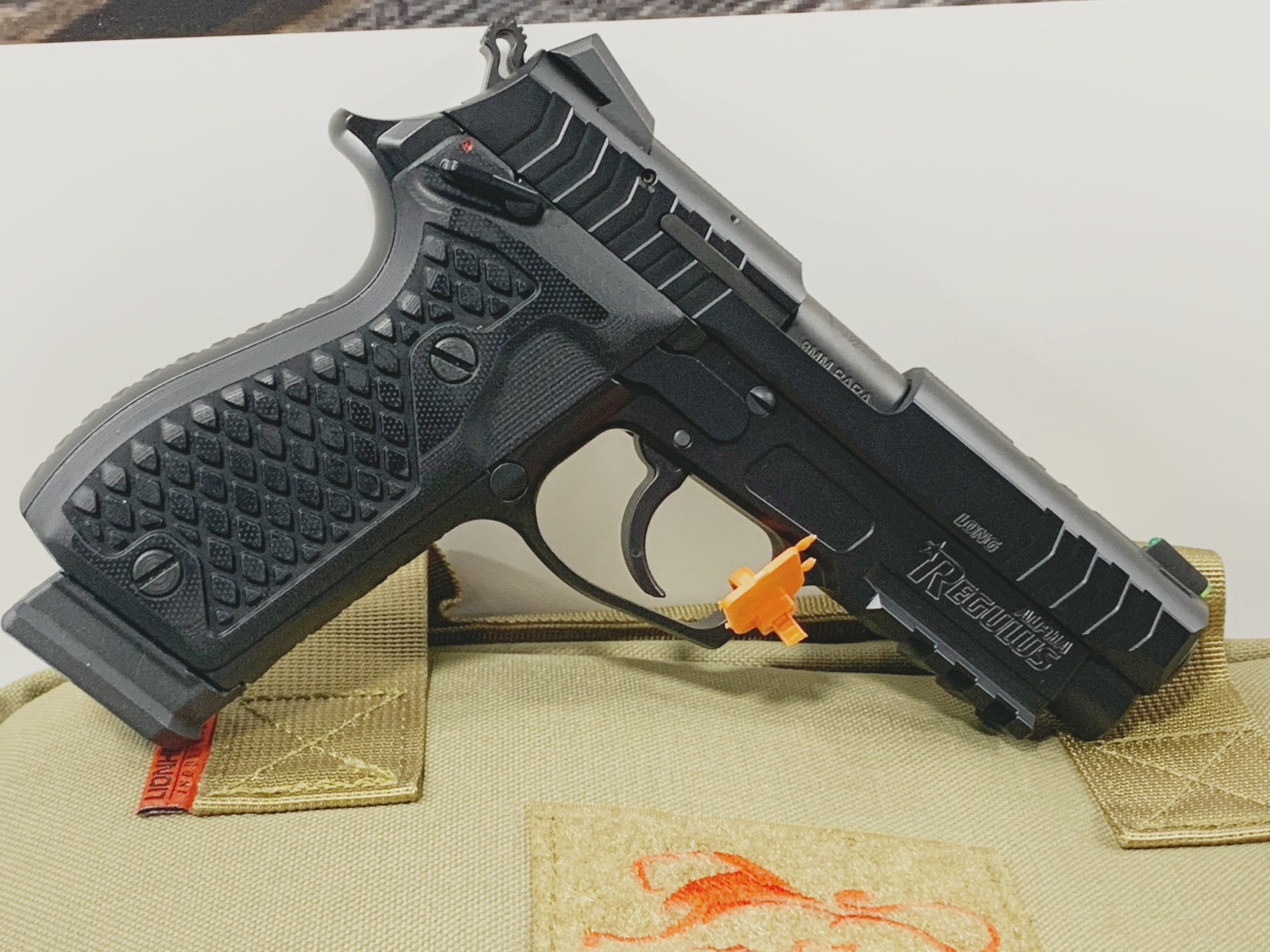 Lionheart Regulus. If you're looking for something out of the ordinary, the Lionheart Regulus definitely fits that description. An all-metal pistol (7075 aluminum frame and 4140 steel slide) with what the company calls a double-action-plus trigger system, the Regulus looks somewhat like a cross between a Smith & Wesson Model 59 and a SIG Sauer P229. The trigger system is interesting, offering the ability to fire traditional double-action, single-action or the hammer can be cocked, then reset for a significantly lighter pull. It's an interesting system reminiscent of the Daewoo DP51. MSRP: $999.
Stay tuned as we discover more interesting items in the second half of SHOT Show 2022.