by
posted on January 19, 2022
Support NRA Shooting Illustrated
DONATE
Well, SHOT Show 2022 started today. After a one-year absence, the annual assemblage of firearms, ammunition, optics, gear and all other related items has begun. A more subdued (and smaller) crowd walked the miles and miles of show floor (okay, it only seems like miles. I did put 17K steps on the ol' Garmin today, if that tells you anything…), some of the mainstays weren't present, but overall it had the same look and feel as every other SHOT we've been to so far. Here are five cool things we saw on opening day.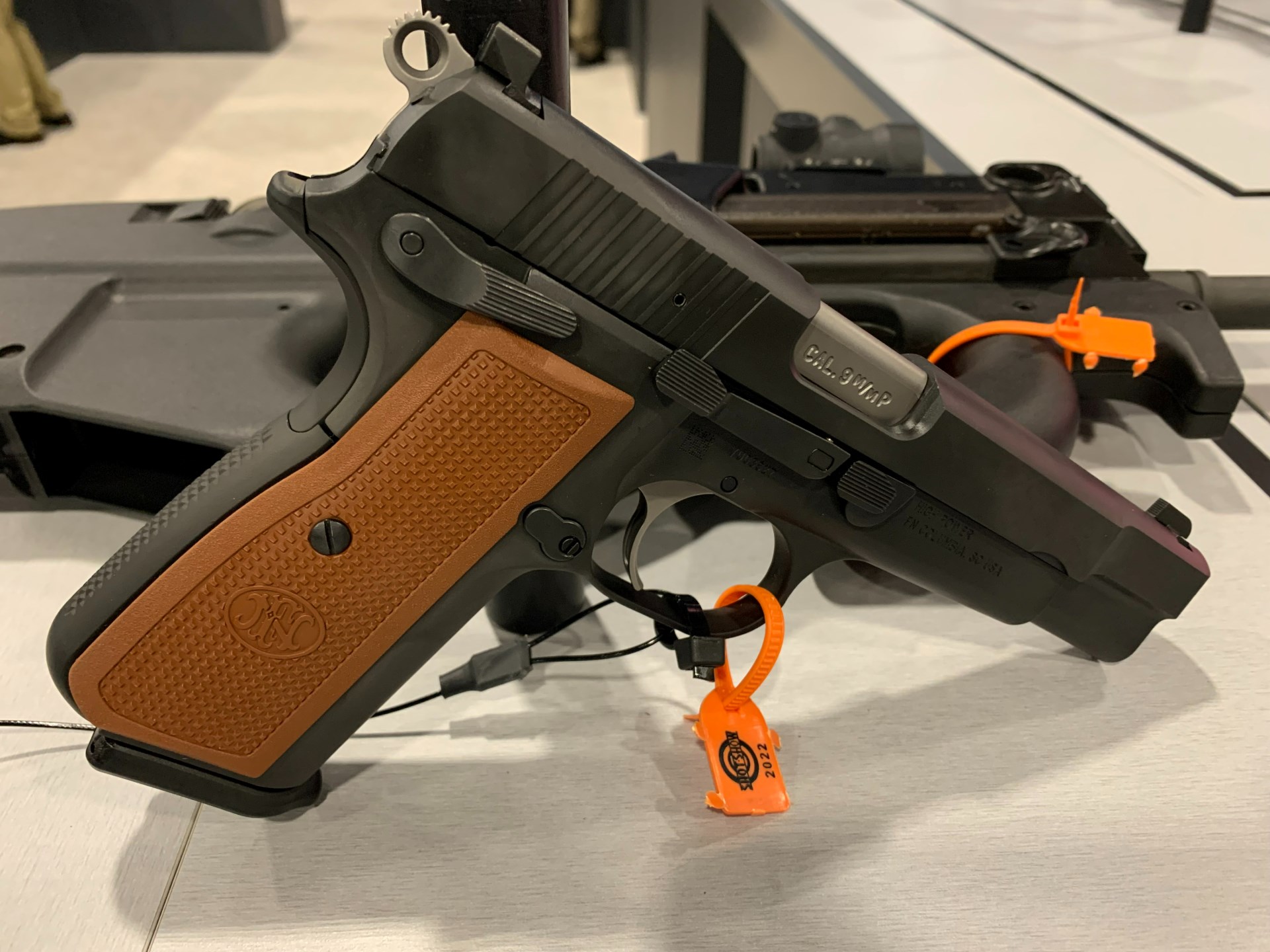 FN America High Power. Yes, FN America brought the High Power back. No, it's not an exact clone. It doesn't use the same internal parts as the original, the magazine holds 17 rounds rather than 13 and takedown is different, just to name a few differences. It's very much like the Smith & Wesson Bodyguard 38 versus an original Chief's Special from 1950. Sure, they look the same, but the new version is quite different from the original. Obviously, the runaway success of the Springfield Armory SA-35 and some of the clones like the EAA have made their impression on FN. MSRP: $1,269.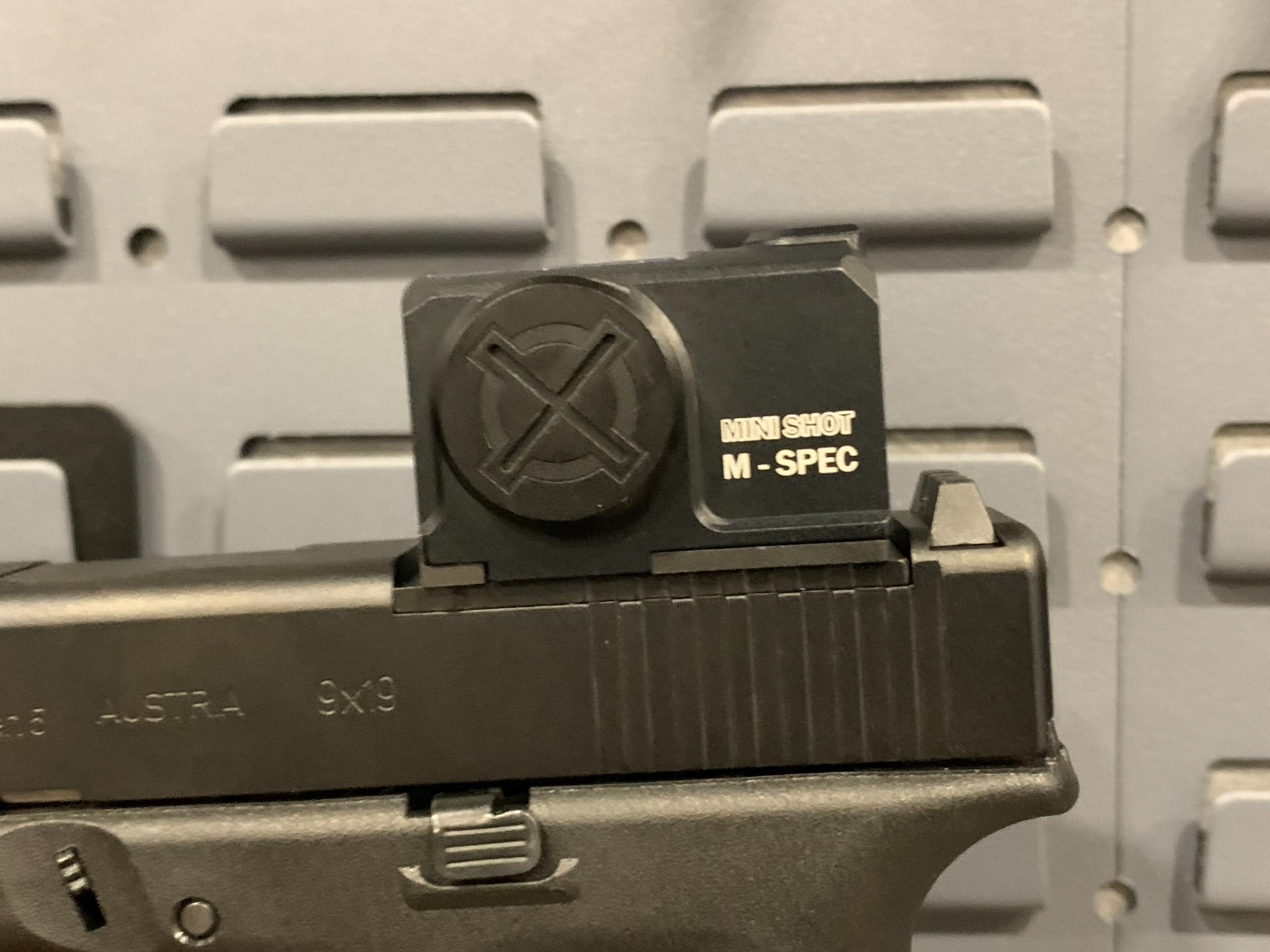 Sightmark Mini-Shot M-Spec M2 Solar. Bringing another closed-emitter red-dot sight to the pistol-slide-mounted world is Sightmark with the company's Mini-Shot M-Spec M2 Solar. Using a standard RMR footprint, the M2 offers a 3-MOA dot, 20,000-hour battery life (with the solar panel) and automatic brightness adjustment. It's waterproof to IP67 specs, uses a standard CR1632 battery (one is even included!) and comes with two mounts for Picatinny rails should it be used on a carbine. MSRP: $359.99, but currently on sale for $299.97.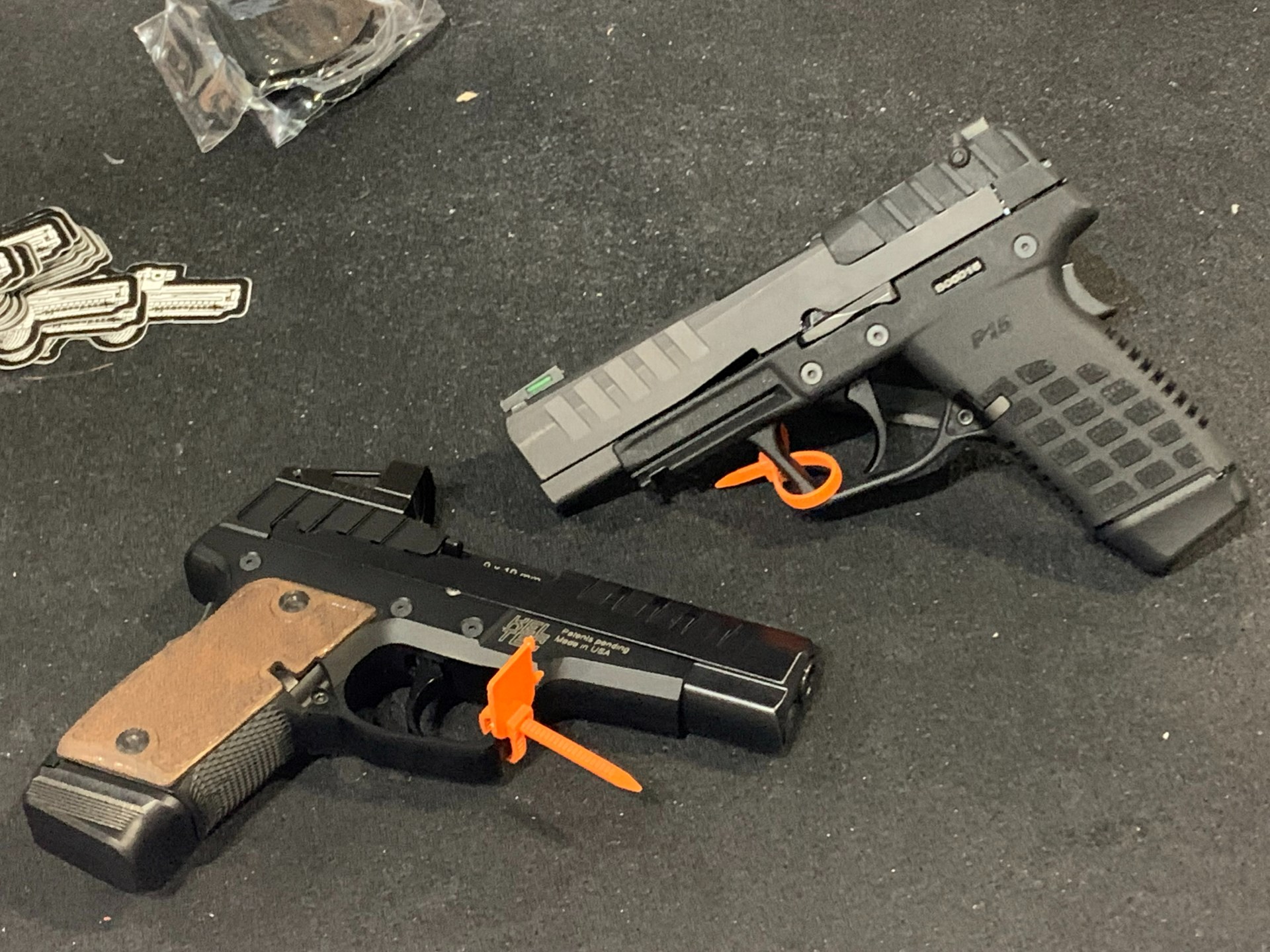 KelTec P15. News of the P15, KelTec's first striker-fired pistol, brought us to the KelTec booth, eager to check out this new pistol. It seemed like a radical departure for KelTec, the company best-known (pistol-wise) for the groundbreaking P32 and P3AT pocket pistols. When we arrived at the booth, though, we got even more of a shock: The P15 is also available in an aluminum-frame version with wooden grips! Both versions have optics-ready capability, approximately 14-ounce weight and 15-round capacity. MSRP: $425 for polymer, $795 for aluminum.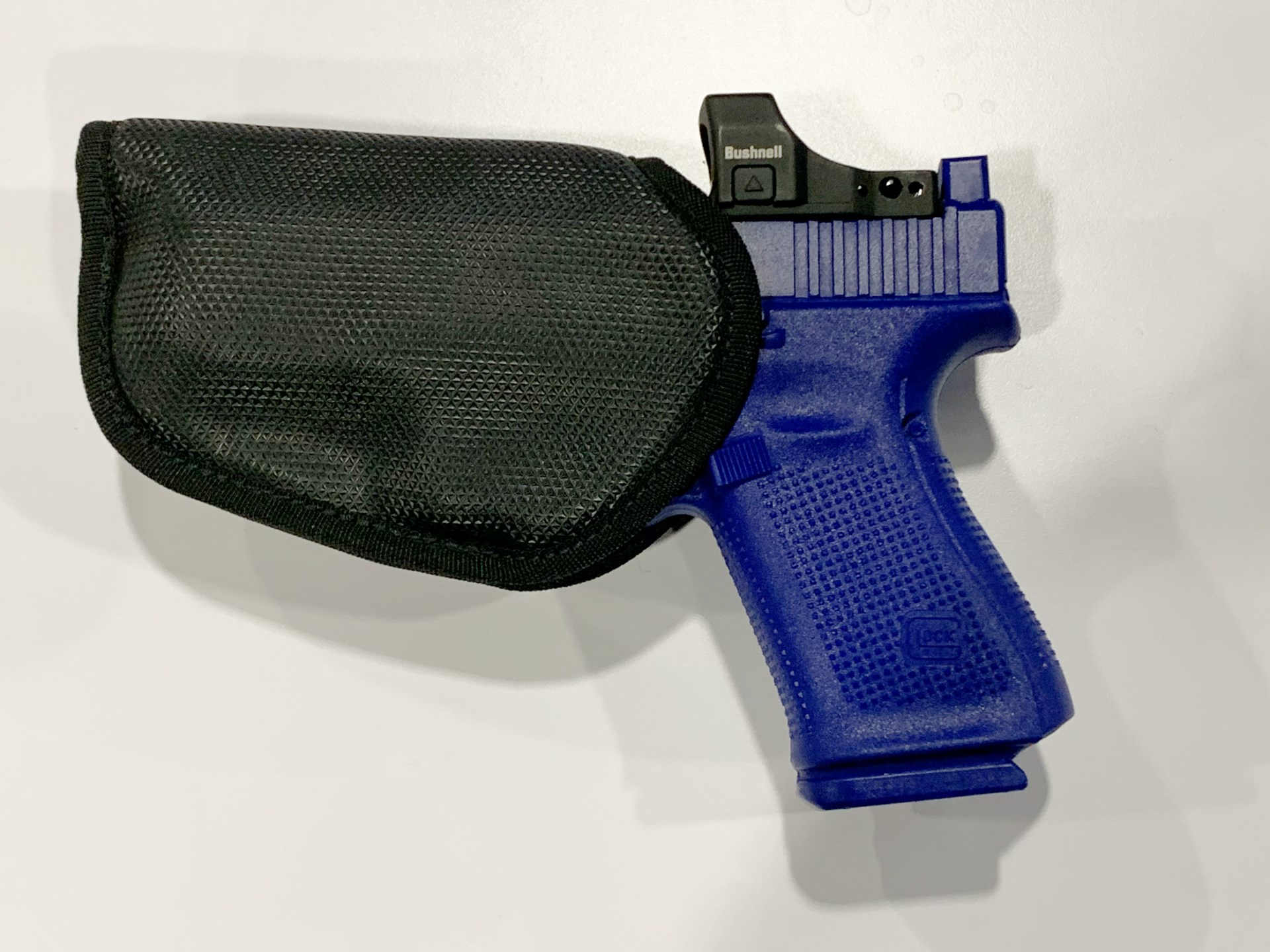 Blackhawk TecGrip FormLok Holster. If you've seen our "I Carry" series at all, you've heard our lament that finding holsters for anything that's not a Glock, M&P or P320 can often be difficult. Blackhawk has tackled this issue in a creative way with the TecGrip FormLok series. Six sizes covering everything from micro-380 semi-automatics to full-size pistols are available, and the holsters feature a textured outer layer with what the company calls Memory-Lok on the inside. It's moldable (you have to heat it in a medium like water for a period of time at a high temperature to mold it) to fit each handgun and can be re-molded if needed. All sizes have an MSRP of $54.95.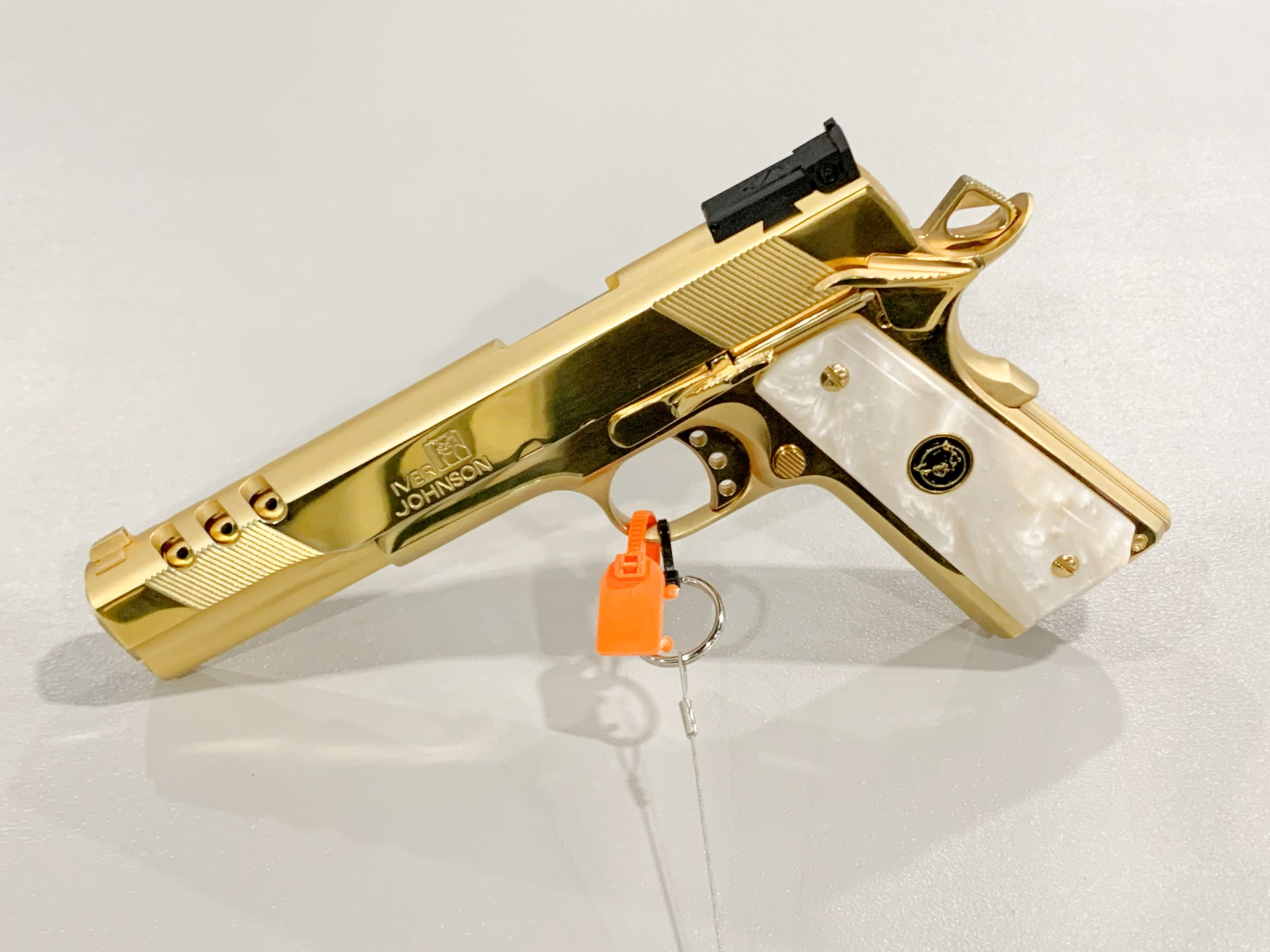 Iver Johnson Golden Eagle XL 1911. Okay, I'm not gonna lie here. I was on my way to check out a section of the floor I hadn't yet gotten to when I walked by the Iver Johnson booth, and the remarkable Golden Eagle XL grabbed my attention. "Grabbed" really is too weak of a term—the Golden Eagle XL put my attention in a guillotine choke and practically made it tap out. I mean, dang. Six-inch barrel. 24-karat-gold plated. Synthetic mother-of-pearl grips. Adjustable sights. Ported barrel and slide. If ever you were looking for a one-of-a-kind 1911, this is definitely a consideration. Oh, and it's available in the John Moses Browning approved .45 ACP caliber—and 10 mm. MSRP: $1,770.
Stay tuned for more new and exciting products from SHOT Show 2022!