by
posted on January 20, 2020
Support NRA Shooting Illustrated
DONATE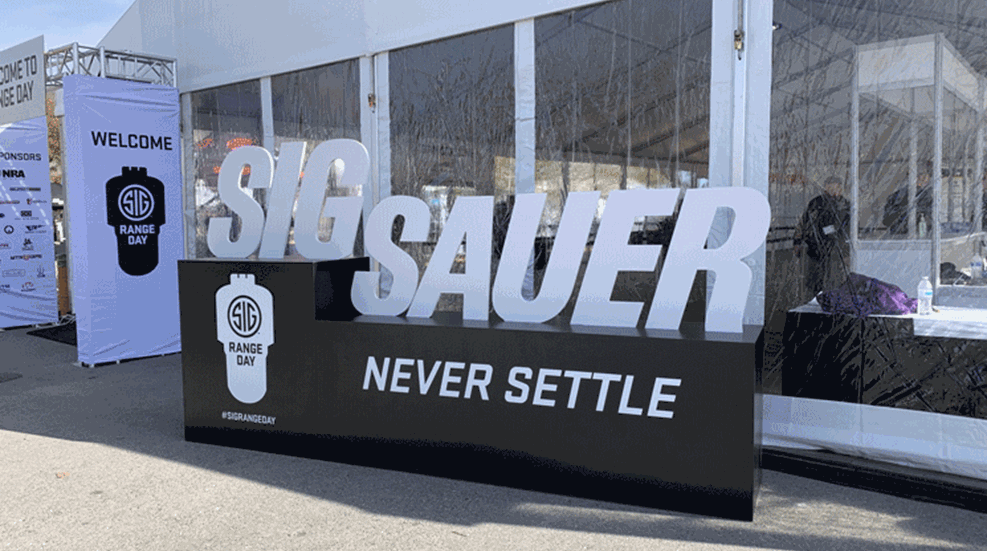 As they have done for several years, SIG Sauer hosted a "pre-SHOT Show" range day to showcase some of the company's new-for-2020 offerings. We were on hand to take a look at things, and here are five things that stood out: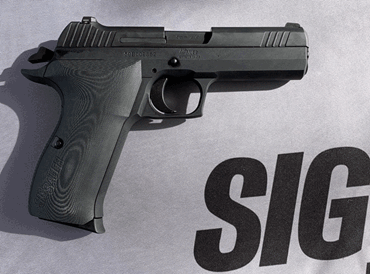 1. P210 Carry. Yes. Yes they did. A few SHOT Shows ago, SIG brought it's super-accurate single-action 9 mm P210 out of retirement with a new, U.S.-made variant. Fast-forward three years, and now there's a model designed for concealed carry. A 4.1-inch barrel, G10 grips (although the ones shown aren't the final versions) and the same buttery-smooth action as the Standard released in 2017 make this a worthy competitor to a 9 mm 1911 for a carry gun.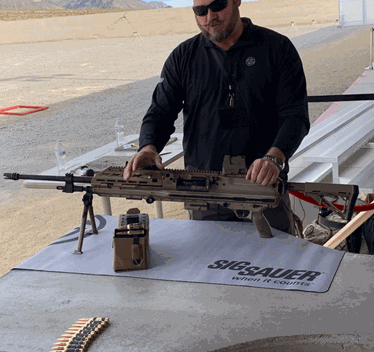 2. 
MG 338 Machine gun. Okay, yeah, we know. Sadly, this isn't something just anyone can buy, but there's something insanely cool about a belt-fed machine gun. Oh, and did we mention that it's chambered in .338 Norma Mag.? With a weight half that of the M240 and a quarter that of the M2, the MG 338 is expected to dramatically improve how our Armed Forces utilize belt-fed weaponry.



3. CROSS Bolt-action rifle. With an M-Lok-compatible chassis, folding stock, three caliber choices and an adjustable trigger, Sig Sauer's new Cross bolt-action rifle is shaking things up. It's lightweight, quite portable and extremely accurate. Current chamberings are .308 Win., 6.5 Creedmoor and the new .277 SIG Fury.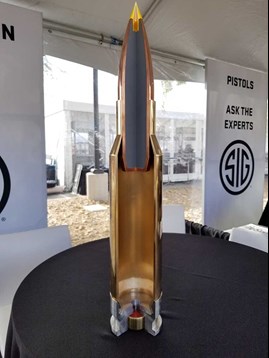 4. .277 SIG Fury ammunition. SIG's civilian version of the new 6.8-caliber round designed for the Next Generation Squad Weapon program initiated by the U.S. Army, the .277 SIG Fury features an interesting, three-piece construction. Traditional brass is combined with a stainless steel case head, with an aluminum primer pocket. This allows a 20-percent lighter round capable of withstanding serious pressure.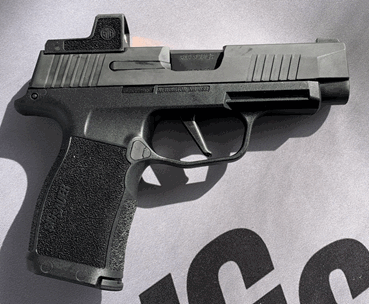 5. P365 XL with Romeo Zero red dot. As if we needed further proof of the popularity of red-dot pistols, SIG not only redesigned its popular P365 pistol, but also added another, smaller red dot to the company's line of optics. The Romeo Zero is smaller, lighter and takes up less space than other iterations of the Romeo line of sights, and is specifically designed to bring electro-optic capabilities to the P365 family of handguns.

SIG Sauer will be releasing plenty more new products in 2020; these represent just a few of the most interesting items coming to market. Stay tuned for more coverage of SHOT Show 2020 and more from SIG Sauer.