by
posted on January 25, 2020
Support NRA Shooting Illustrated
DONATE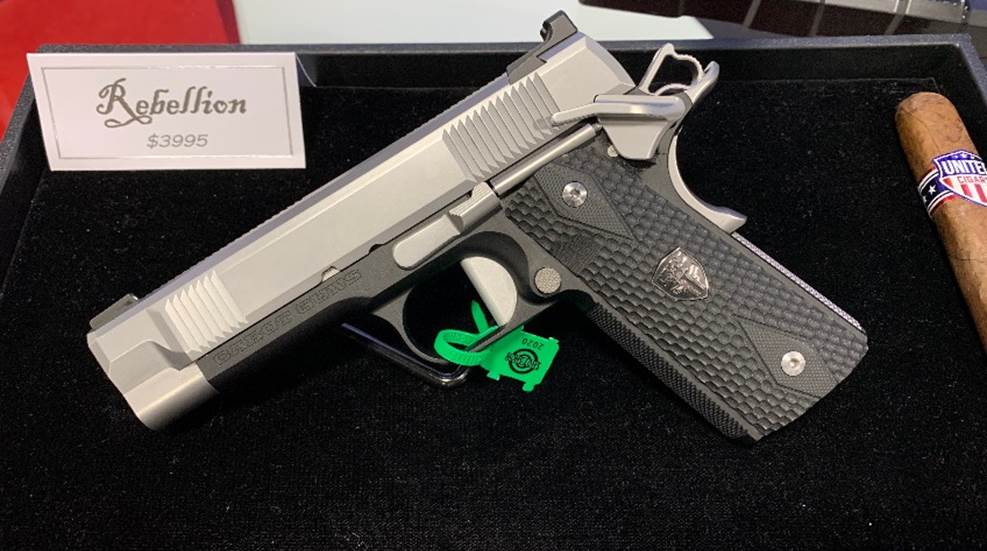 As I write this, I'm hurtling through the air in a big steel tube heading back to Fairfax (this future may not have flying cars, but we do have internet on airplanes, so that's something…). SHOT Show 2020 is behind us, and there's still more to report from the show floor. Here's the last roundup of five cool things spotted at SHOT 2020.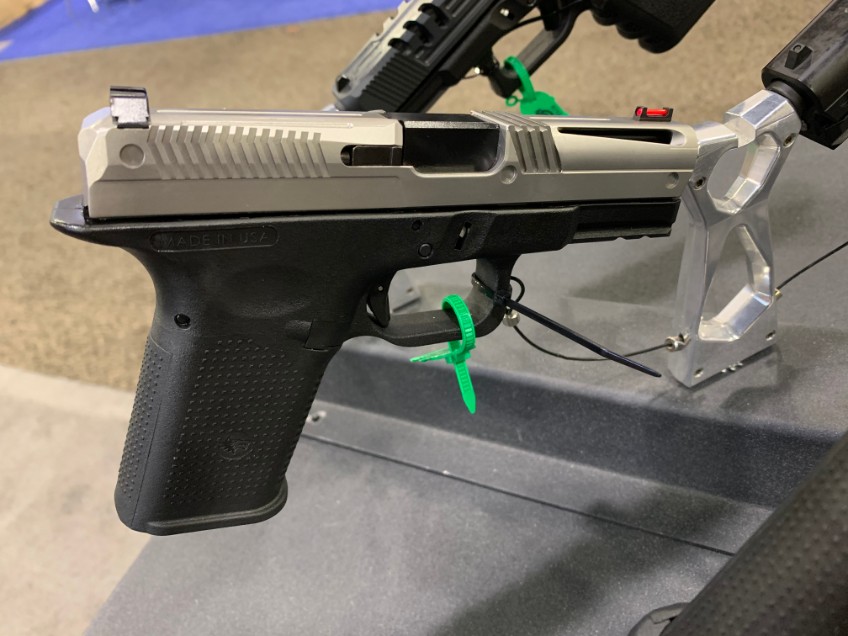 1. Lone Wolf's Timberwolf frame, compact version. Lone Wolf has had full-size frames available for a while now, and new for 2020 is the compact version. These are fully serialized handgun frames compatible with either Gen3 or Gen4 Glock components. They come fully assembled right now (stripped versions are in the works for those that like to DIY), with two back straps, an undercut triggerguard and Glock-compatible magazine releases. MSRP: $224 for the complete, serialized frame.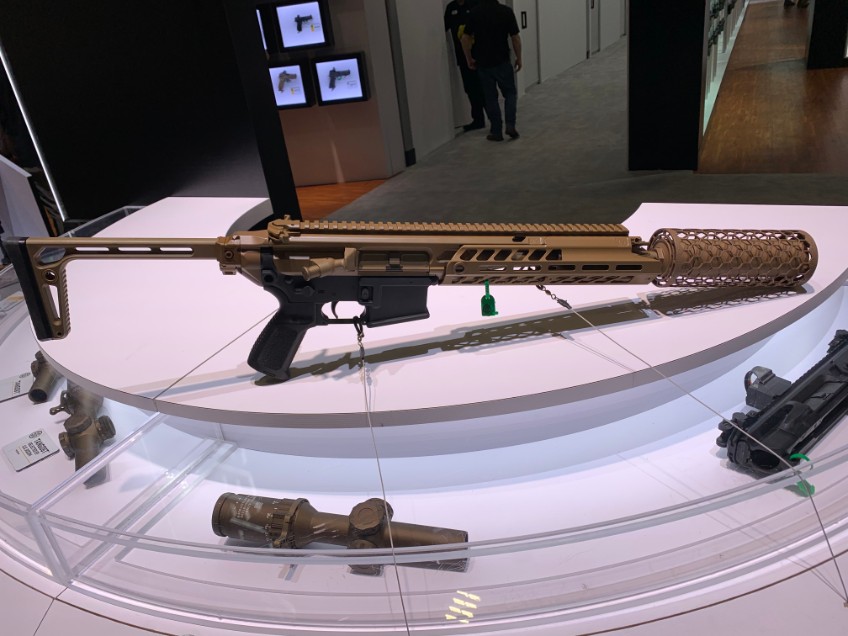 2.
SIG Sauer
SURG. While the SURG is a military-only project for the DoD, SIG offers a comparable MCX-based version for the civilian market. It's a single-stamp upper, in that the suppressor is pinned and welded to create a non-SBR-length tube. As part of the DoD request, the 3D-printed Inconel suppressor is protected by a wire-cut titanium frame. Since it's based on the MCX, there's no buffer tube needed, allowing folding stocks to be used.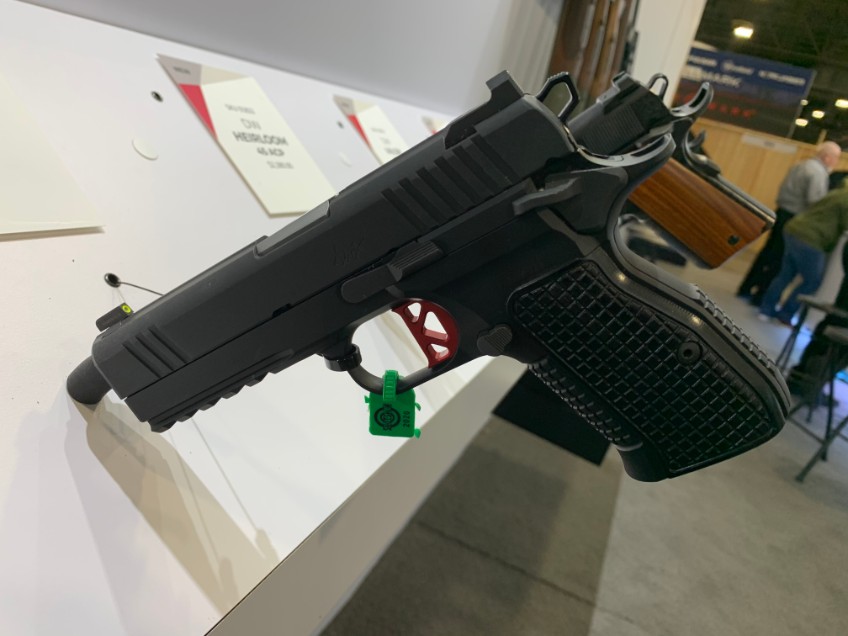 3. CZ USA / Dan Wesson DWX. Released last year, the DWX made waves. A mashup of 1911 and CZ-75 components, the DWX uses 1911 internal components, CZ magazines and bushingless barrel system. The initial offering was aimed at the competition market, with a 43-ounce weight and full, 5-inch barrel. New for 2020 is this Compact variant, shortened and ready for concealed-carry use.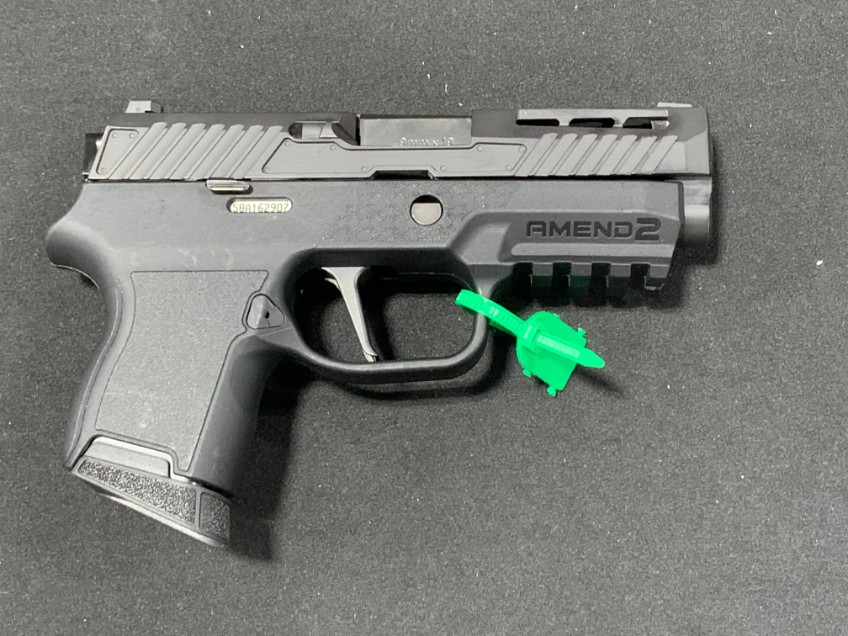 4. Amend2 S300 Hybrid. Okay, this is really neat. The Amend2 S300 Hybrid allows SIG Sauer P320 owners to use their existing slides and fire control groups, drop them into the Amend2 grip module, and use P365 magazines. Think of it as a modernized P245. Best part of all? Since the P320 fire control is the serialized portion, and you've already got the slide/barrel/recoil spring/etc., price is expected to be between $50 and $60. Well, and the price of however many P365 magazines you want…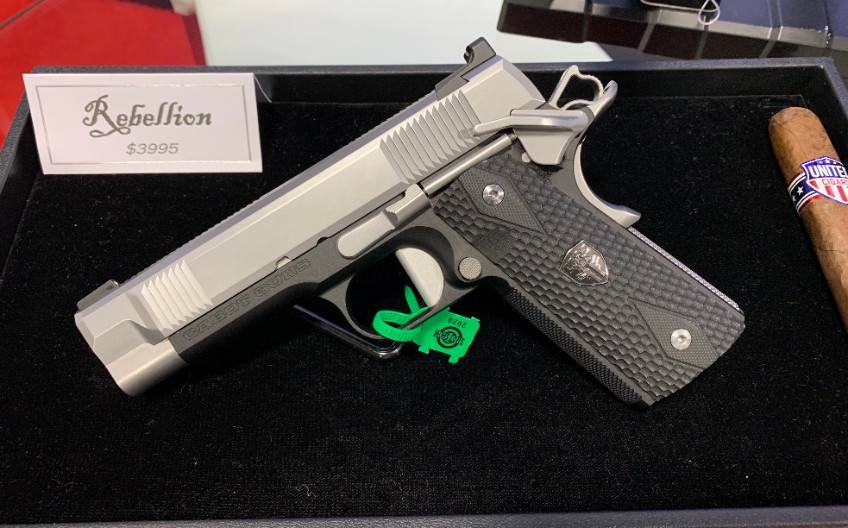 5. Cabot Arms Rebellion. While the folks at Cabot (home of the meteorite 1911) were excited about the company's latest 9 mm 1911, they cautioned it was in prototype stage and wouldn't be available until late Q2/early Q3 at the earliest. With an internal extractor, bull barrel and numerous custom touches one expects of a Cabot Arms pistol, it promises to be worth the wait—for those that can afford the roughly $4K price tag.

So, we wrap up another SHOT Show with this final Editor's Pick. We've covered quite a bit over the past week, with items ranging from super-high-end 1911s to entry-level striker-fired pistols and everything in between. 2020 promises to be an interesting year, indeed, for the firearm industry, and if SHOT Show 2020 is any indication, we're going to see quite a bit of innovation headed our way.