by
Shooting Illustrated Staff
posted on November 1, 2017
Support NRA Shooting Illustrated
DONATE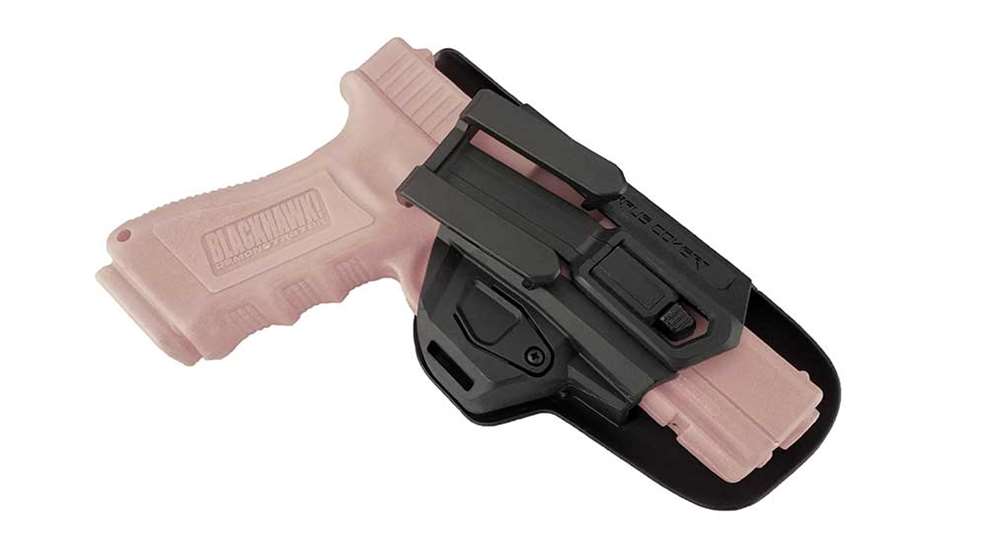 When it comes to carrying a handgun for personal defense or training, it is critical to have a holster for safe, secure carry. Naturally, concealed-carry holders ought to strive towards getting the best carry holster possible for their preferred defensive firearm, and having a backup on hand is equally smart. That's where the FAB Defense Scorpus Covert comes into play.

For those who carry a gun often enough and long enough, issues can arise with your primary holster. Cracked Kydex, missing belt clips and screws, and worn leather all take their toll and lead to situations where safe, comfortable carry is impossible. Another potential scenario is having gear quit in the middle of a critical event, such as a training session or competition.

The FAB Defense Scorpus Covert is designed for inside-the-waistband wear and is constructed from thin polymer in order to provide a low-profile, comfortable carry option for users. The material measures just 0.07 inch wide, making it flexible enough to conform to the body and durable enough to stand up to daily use. Thanks to the minimalist material and cut, the holster weighs in at just 2.36 ounces.

The body side of the holster is equipped with a textured sweat guard, which is cut away to allow owners to obtain a full firing grip on their pistol before drawing. The sweat guard features rounded edges that curve away from the body, ensuring that there are no sharp edges to dig into the body during movement. The Scorpus Covert is attached to the belt through a flexible polymer belt clip. Two clip options ship with each holster, one for 1.5-inch belts and another for 1.75-inch belts.

The holster also ships with a removable spacer that tucks the holster tighter into the body, providing enhanced concealment. The rig also provides space between the clips and the holster body, allowing users to tuck clothing over their holstered gun for concealment.

On the holster body itself, users will find an adjustable screw that allows them to customize retention. The holster is a universal design, fitting the following pistols:

Glock: G17, G19, G22, G23, G26, G27, G31, G32 and G33
CZ USA: P-10 C
Heckler & Koch: VP9
Walther Arms: P99
FN America: FNS-9, FNS-9 Compact
Ruger: SR-40
Grand Power: K100, T12
Schmeisser: SLP-9
FMK: 9C1 G2

The FAB Defense Scorpus Covert holster can be had in black or flat dark earth colors. Retail price on the rig is $39.50.