Daniel Defense has released their new patent-pending magazine that accommodates M4, M16 and all AR-15-variant 5.56 mm rifles.
"We're excited about the new DD Magazine as it launches Daniel Defense into a new product segment of the firearms industry," said Bill Robinson, vice president of commercial sales. "We recognize there are several great brands in this segment, so we needed to design a magazine that offered the consumer unique features. I believe the consumers will appreciate the enhancements to functionality and durability the DD Magazine offers."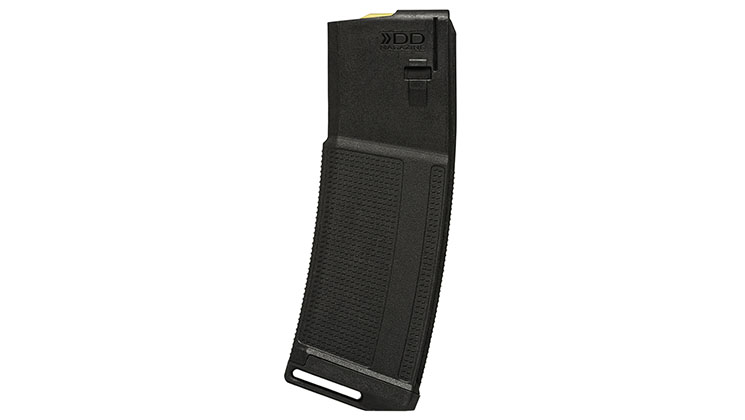 The DD Magazine holds 32 rounds of 5.56x45 mm NATO or 300 BLK. It's constructed of carbon-fiber-reinforced polymer, weighs 4.6 ounces (unloaded) and features an improved feed-lip and an enhanced anti-tilt follower for smooth, reliable feeding. The DD Magazine has a non-snag design, is gripped for easy insert and removal, and is manufactured with an impact-absorbing baseplate that adds to its overall durability.
It's a well-made, thoughtfully engineered magazine that's intuitive and simple for owners to use and maintain.
MSRP $20