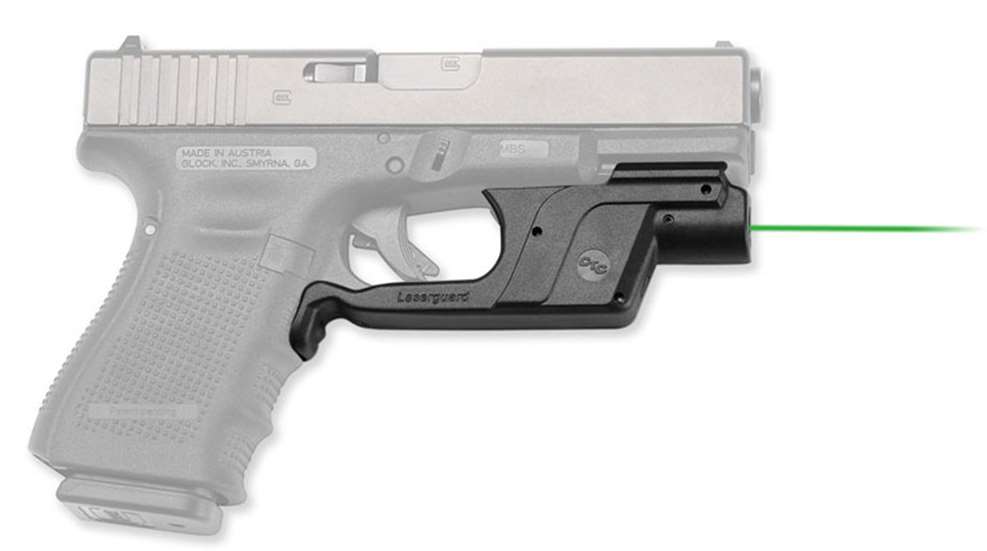 In our July issue of Shooting Illustrated (subscribe here), Editor-in-Chief Ed Friedman details the reasons you need a laser on your defensive handgun. It's a great read, and if you've been thinking about adding a laser sight to your pistol, there are many excellent options.
The Crimson Trace Laserguard is one of these options. It fits snugly over the trigger guard and attaches to the accessory rail of your pistol (in this case, a Glock 17 or 19, although numerous models are offered). Activation is achieved by simply wrapping your hand around the grip in a traditional firing position, just like with the company's excellent Lasergrips.
A crisp green laser, adjustable for windage and elevation, is powered by a single CR2 battery and features several hours of run time. If concern about finding a holster that fits your pistol with the Laserguard installed is keeping you from trying this option, fear not. Crimson Trace has recently announced numerous partnerships with industry-leading holster manufacturers to assure that there will be a holster for your laser-equipped pistol.
MSRP: $299