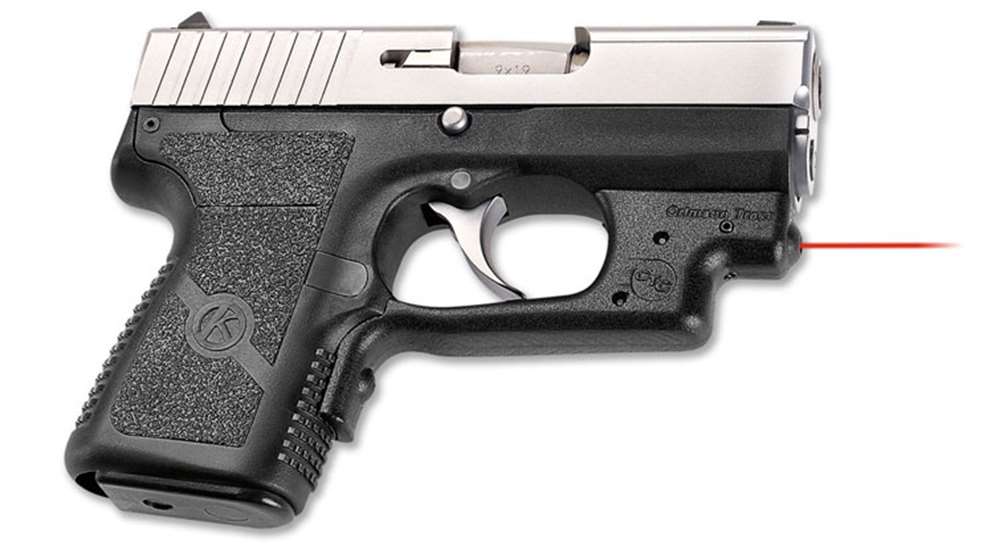 For fans of the Kahr line of semi-automatic handguns, Crimson Trace is offering a Laserguard designed specifically for your pistol.
The LG-437 is designed to fit the PM9, P9, CW9, CM9, TP9 and the corresponding handguns in .40 S&W. They install like all Laserguard laser sights, snapping in place over the trigger guard and aligning directly under the barrel. Unobtrusive and adding little weight to the firearm, the laser sight adds quite a bit of utility to the fighting sidearm.
With a four-hour battery life and user-adjustable for windage and elevation, the Laserguard sight is intuitive to use and comes on when utilizing a normal firing grip. Activation is similar to the company's line of lasergrips, with normal pressure on the button by the middle finger being sufficient to engage the laser.
MSRP: $229