For all Glock compact 42 and 43, Smith & Wesson M&P Shield, and Springfield Armory XD-S owners, Crimson Trace now has a Laserguard Pro model designed for your handgun.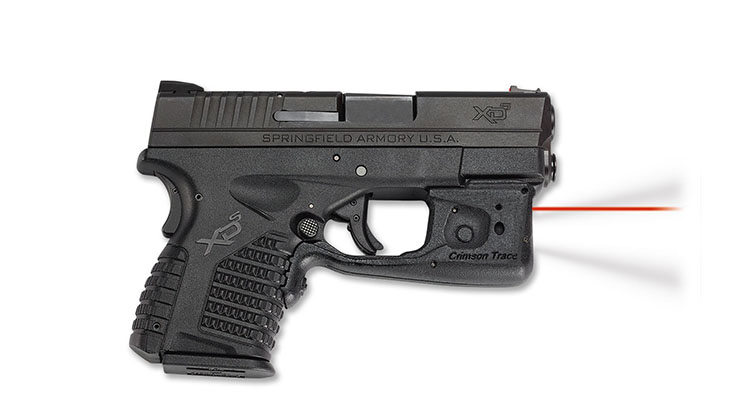 Crimson Trace's Laserguard Pros take standard equipment for self-defense to the next level. The device combines a red or green laser sight and 150-lumen LED white light, and it features Instinctive Activation in a compact unit. Each Laserguard are engineered with a master on/off switch, user adjustable windage and elevation, two hours of battery life and four modes of operation—laser only, light only, laser and light, laser and strobe light.
Additionally, Crimson Trace continues to offer other Laserguard laser sights in green and red diodes to equip pistols like Taurus' Slim models 709 and 740 and the Beretta Nano.
For more information and pricing on Laserguard Pro model, visit CrimsonTrace.com.
Glock 42 and 43: Models LL-803 (red) and LL-803G (green)
S&W M&P Shield: Models LL-801 (red) and LL-801G (green)
Springfield XD-S: Models LL-802 (red) and LL-802G (green)