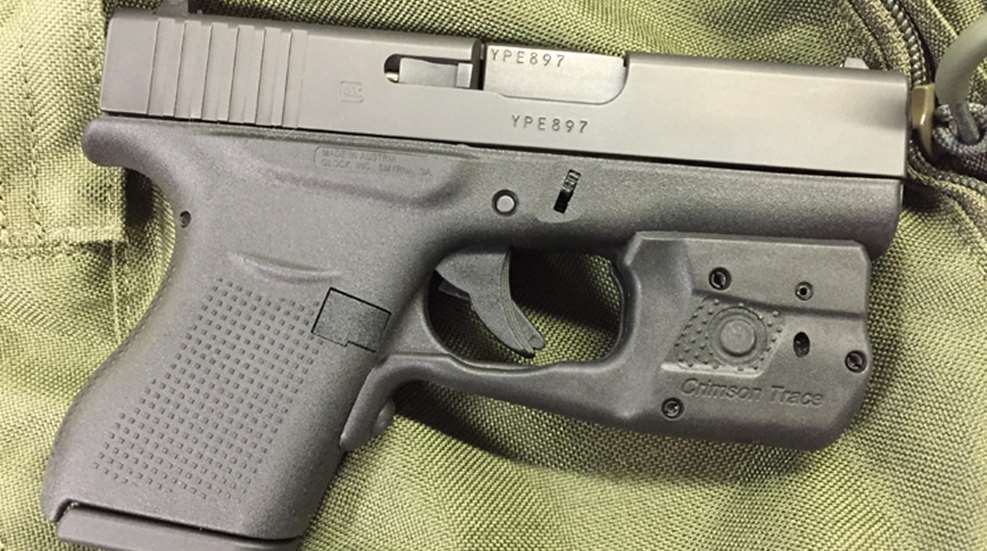 Released earlier this year was the Laserguard Pro from Crimson Trace. Originally launched for the Smith & Wesson M&P Shield, Crimson Trace has expanded the line to include the diminutive .380 ACP and 9 mm single-stack line from Glock.
The Laserguard Pro offers a 150-lumen light and either a red- or green-laser in one unit. Units employ Crimson Trace's Instinctive Activation, where the button to activate the unit is located under the trigger guard and is turned on by achieving a firm grip with the strong hand. Battery life is approximately two hours for the light.
Whether or not to employ a weaponlight with a pocket-sized handgun is, of course, a personal decision. While some opt to use a separate hand-held light, others feel that, since many instances where a handgun might need to be deployed occur at night, having a light on the firearm aids in identifying threats. Should you fall into the second camp, Crimson Trace now offers a light and laser combination to simplify accessories.
MSRP: $279 (red laser, part number LL-803); $379 (green laser, part number LL-803G).