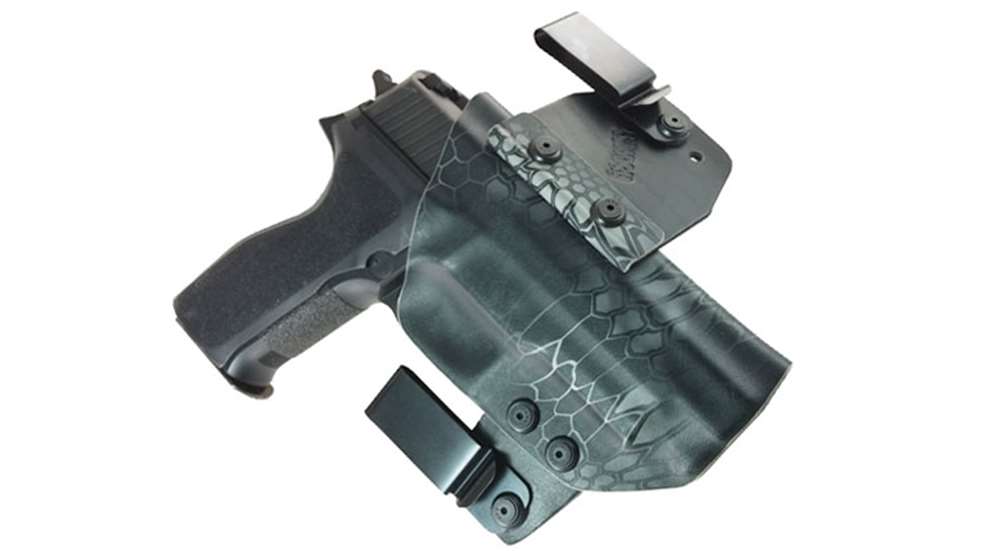 When it comes to inside-the-waistband (IWB) holsters, much attention has been paid to the materials used. Some prefer kydex, with increased wear-resistance; while others prefer leather, with greater ability to conform to the body. In order to successfully carry a holstered firearm all day, comfort is paramount.
Enter Comfort Holsters. Two models of IWB holsters are available—the single-clip Jaguar and the twin-clipped Bentley—and both contain the company's gel cushion insert. Key to comfortable fit, the gel cushion is covered by a breathable suede lining, which simultaneously lets your skin breathe while anchoring the holster in place. Additionally, the placement of the "cling tab" helps keep the pistol as close to the body as possible, minimizing the chance of printing.
On top of the comfort aspect, Comfort Holsters are 100-percent made in the U.S.A. and come with a lifetime warranty. If any part of the holster breaks, the company will repair it for free for as long as you own it. Comfort Holsters even offers a six-week buyback guarantee, giving a very gracious time period in which to decide if the holster is right for you.
MSRP: $140. The standard version of the Bentley, without the pattern, is currently on sale for $99.