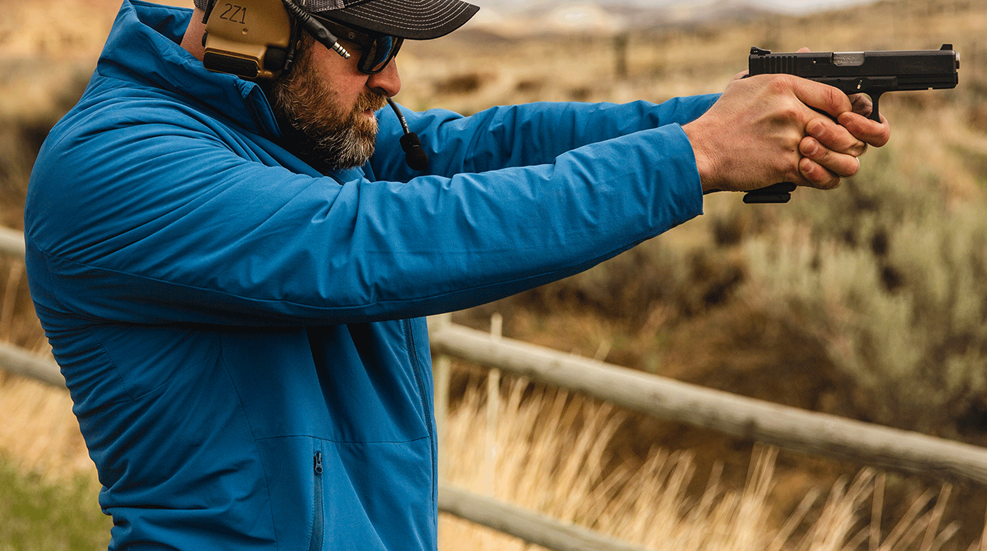 Ah, fall. Leaves turn, baseball turns to football and our concealed-carry options expand as cover garments become more plentiful. It's a great time of year (unless you have to rake all those leaves), especially when it comes to concealed carry. The micro-380s and small-frame revolvers can be rotated for larger options, as vests, long-sleeve shirts and light jackets are more capable of hiding your defensive arm, and the Magpul Light Insulated Jacket is a great option for those who carry concealed year-round.
Magpul recently launched its Fall 2018 apparel line, and among those new offerings is the Light Insulated Jacket. Boasting 60-gram, proprietary Primaloft Gold Active insulation and DWR-treated nylon outer fabric, the Light Insulated Jacket will keep you warm and dry without adding a ton of weight to your everyday gear. Two zippered hand pockets and a high collar offer even greater weather resistance, and the sleeves are articulated to lessen restriction on forward movement.
The jacket is extremely comfortable and light, no question about it. It hasn't gotten cold enough in Northern Virginia to test the insulation, but we've had a pretty rainy stretch and that has given the jacket a good soaking. We can vouch for the weather-resistant properties of the Light Insulated Jacket. It's available in three different colors (the blue shown, black and tan) and sizes from Small through XXLarge. MSRP is $179.95.
One quick note on sizing, however. I generally take either a Medium or a Large (if it's something I want to use as a cover garment). The Large Light Insulated Jacket was a bit snug on me; certainly some of that has to do with the athletic cut, but if you're on the fence about which size to order, it would be a smart move to err on the side of caution and go with the larger size. If you're pretty much in the middle of a size, though, you should be fine.