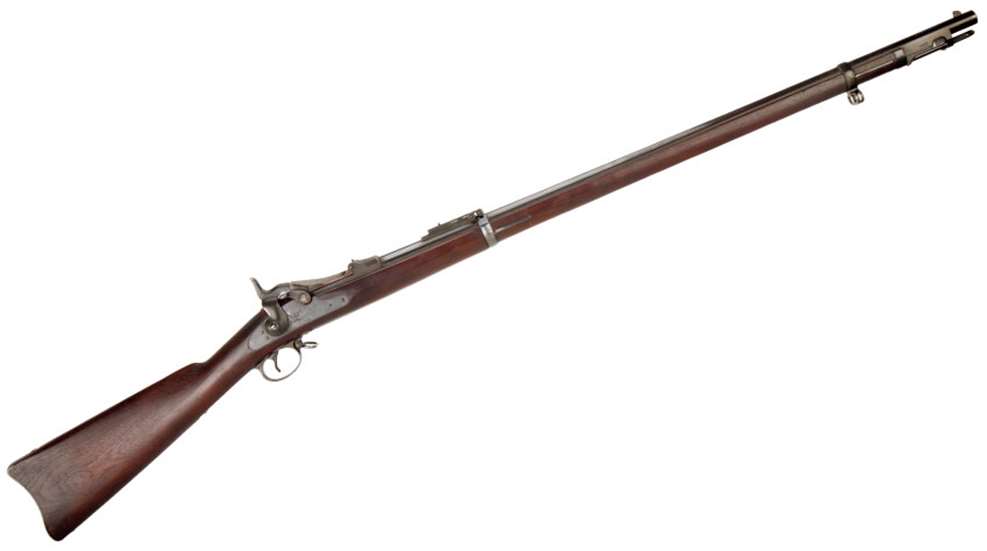 On Saturday, February 4, 1899, PFC Robert William "Billy" Grayson of Company D, 1st Nebraska Volunteers was on sentry duty at the corner of Sociego and Silencio Streets in the Santa Mesa district of Manila when he observed Filipino troops in front of his position. Tensions were running high as a result of a Proclamation of Benevolent Assimilation issued by President William McKinley six weeks earlier. In response, Filipino revolutionary, politician and military leader Emilio Aguinaldo issued a counter proclamation challenging U.S. authority and setting the stage for an armed confrontation over Philippine sovereignty. The 1st Nebraska had arrived in the islands on July 17, 1898 and then participated in the attack on Spanish forces in Manila the following month. When Grayson fired a shot at those Filipino troops that Saturday evening in February, he touched off the second Battle of Manila—the opening engagement of a conflict that was at one time referred to as the Philippine Insurrection. Grayson fired the first shot of that conflict on Feb. 4, and he did so with a Trapdoor Springfield.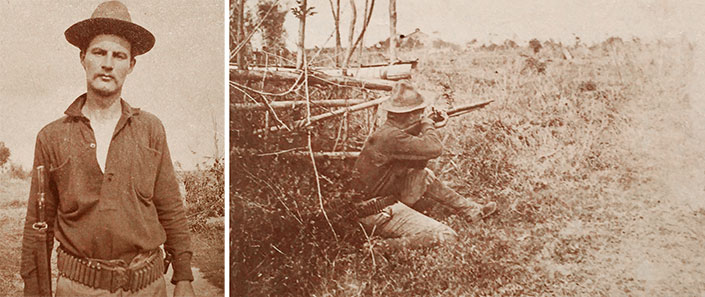 Born out of the need for a metallic-cartridge service rifle, the earliest version of the Trapdoor emerged in 1865 in the form of converted Civil War rifled muskets designed by Erskine S. Allin. This modification of existing muzzleloaders introduced a hinged breechblock that allowed breech loading of a single centerfire .50-70 Gov't. cartridge. In 1866, an improved version contributed upgrades that paved the way for a "ground up" version of the rifle—the Model of 1873. This Trapdoor was chambered for the .45-70 Gov't. cartridge and could accelerate a .450-caliber bullet to a muzzle velocity of 1,350 fps. The 1873 Trapdoor fought a series of well-known engagements in wars against native tribes west of the Mississippi River, notably the infamous Battle of the Little Bighorn in June 1876. Although rifle and carbine versions of the 1873 served the U.S. Government well, there was still room for improvement.
In 1884, a new model went into service that included a serrated trigger, and an enhanced rear sight designed by the Ordnance Department's LTC Adelbert R. Buffington. This Model of 1884 remained in production through 1892 when the U.S. began adopting the Krag–Jørgensen repeater in .30-40 Krag. Nevertheless, the Springfield Trapdoor remained in service with state militia units during the years that followed. In 1898 during the Spanish-American War, they fought in Puerto Rico, Cuba and—of course—the Philippines, which is how Billy Grayson came to be armed with one in Manila, when he fired the opening shot of the Philippine–American War. With that single shot, Grayson's obsolescent Model 1884 Springfield rifle opened the conflict that inaugurated the era of American imperialism, and set the stage for increased U.S. influence over events on the global stage.


With that single shot, Grayson set in motion a sequence of events that would lead the American ship of state down a course that would ultimately result in war with the Empire of Japan. When he pulled the trigger of his Trapdoor that Saturday evening in 1899, Grayson had probably never heard of Hiroshima or Nagasaki, and he definitely knew nothing of splitting the atom, but those things were now irrevocably destined to become chapters in the fate of nations. And all of it was because of a single shot from one Trapdoor Springfield rifle.