by
posted on January 20, 2022
Support NRA Shooting Illustrated
DONATE
Although the world seems to be going crazy for the smallest handguns possible, there are still plenty of shooters that prefer to keep a full-sized pistol by their side. Full-size pistols offer the benefits of an elongated sight radius, reduced recoil, and higher velocities when compared to their compact counterparts. The NSSF SHOT show and Industry Day at the Range have always been the best places to discover new gear and with the return to an in-person venue, I hit the ground running to get my hands on as many of the larger offerings as possible. Here are six that caught my eye: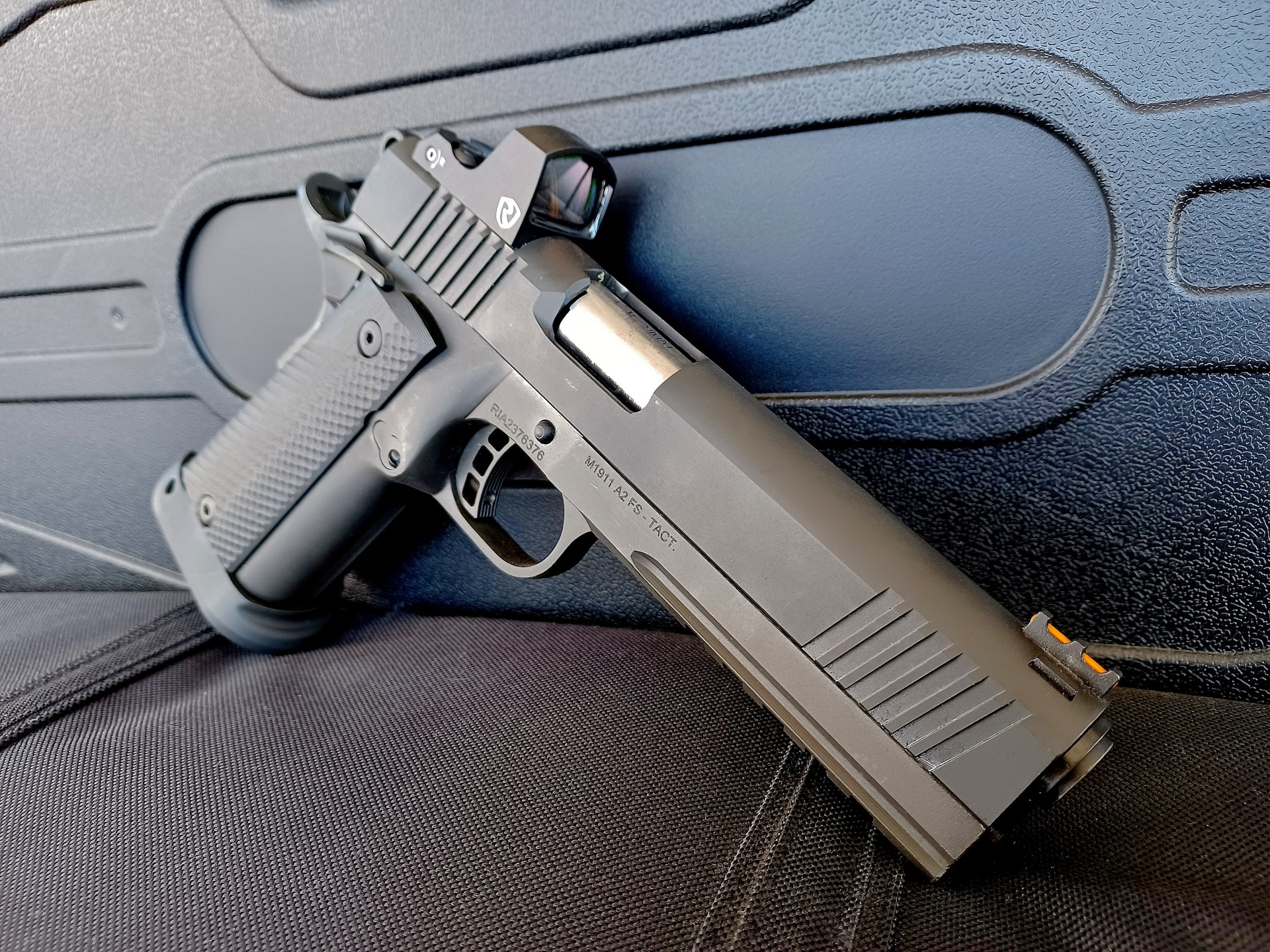 Rock Island Armory 9mm Tac Ultra
While it's fair to say that Rock Island Armory is best known for its single-stack 1911s, they make some impressive double-stack variants as well. As implied by its name, the 9mm Tac Ultra hails from the Ultra series, meaning that it comes well-equipped with the options that we all love. These options include an ambidextrous safety, extended beavertail and skeletonized trigger and hammer. Features like G-10 grips and a magazine-well funnel make it exceptionally fast to handle while the all-steel construction soaks up most of a 9 mm's recoil, making it one flat-shooting gun indeed.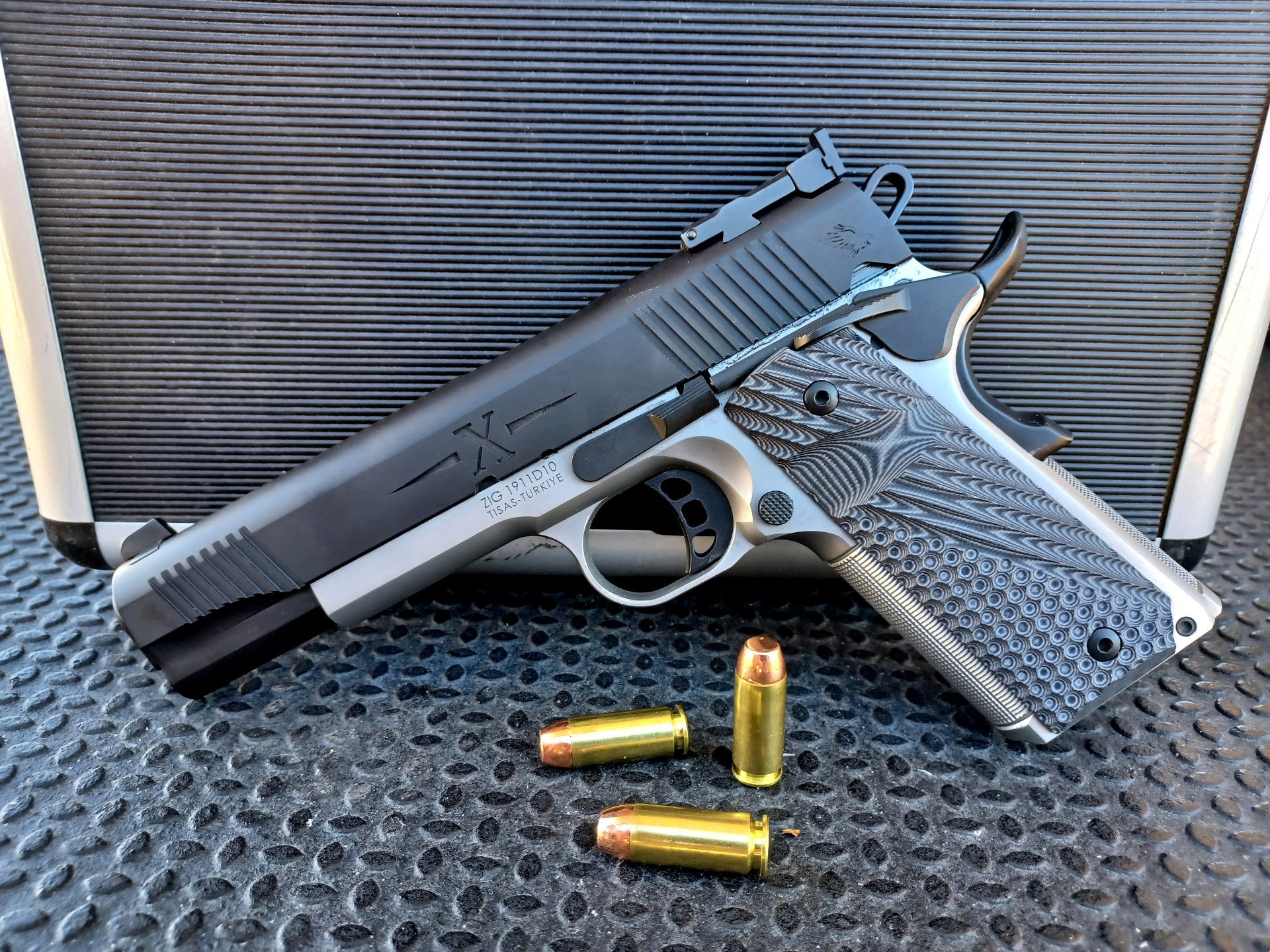 TISAS 1911D10
Let's talk Turkey; they make some nice guns. Tisas has been wowing us with affordable guns that do not sacrifice a shred of quality. Its new 1911D10 is a government profile 1911 chambered in the infamous 10 mm Auto that has been making a major resurgence. This new pistol is built from solid stainless steel and is hardened before machining, a process that is more expensive but yields a far more consistent firearm. Features like an undercut trigger guard, G 10 grips, and front and back strap cross-hatching effectively tame the 10 mm's recoil, to the point where spectators had to ask if I was shooting a 9 mm.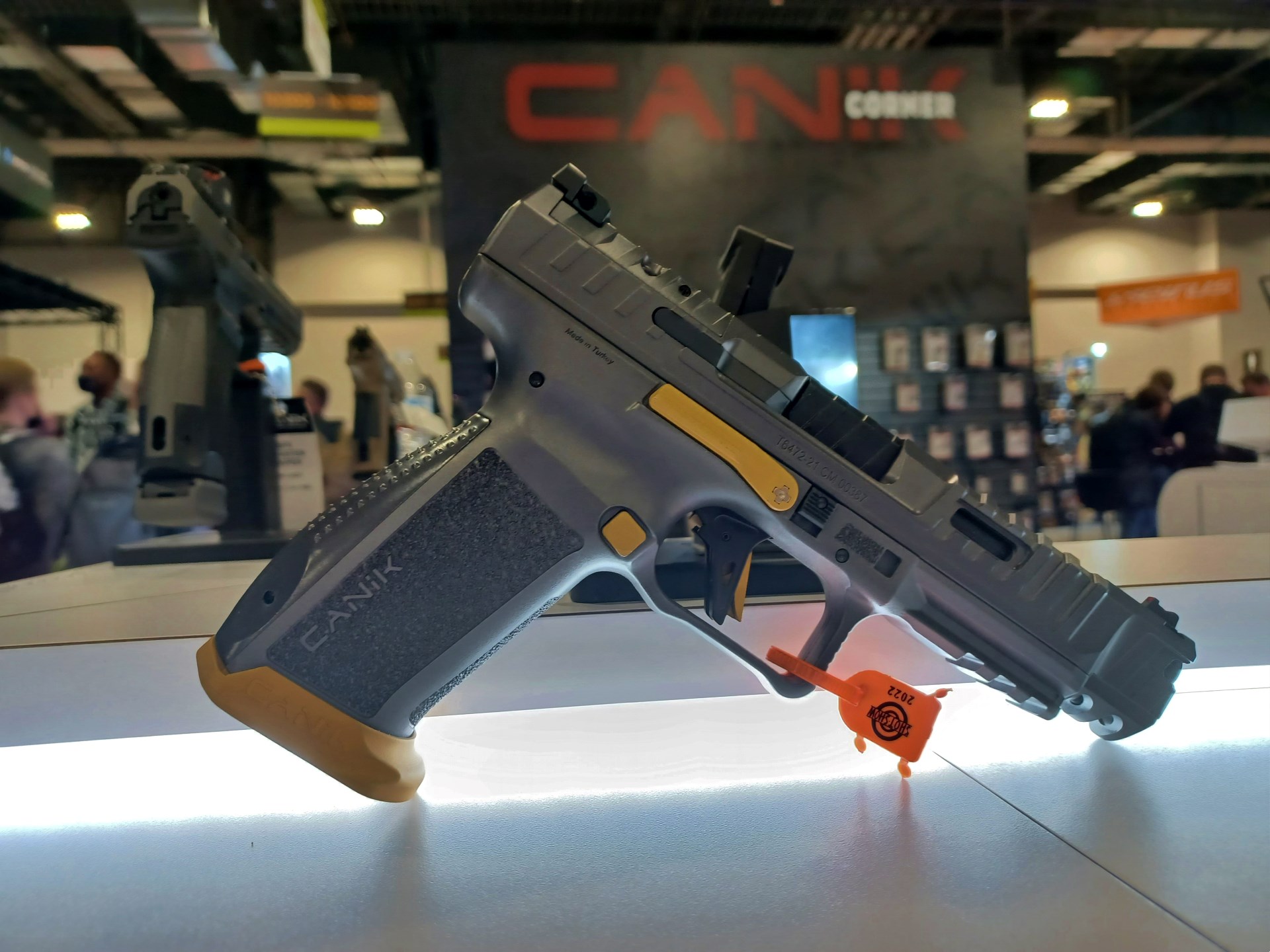 Canik SFX Rival
The introduction of the METE line from Canik, another Turkish manufacturer, brought forth one of the best values in the market for a quality striker-fired pistol. For 2022 the METE got a facelift that plants it right at the feet of competitive and tactical shooters alike. Features like the overcut slide serrations and elongated magazine release are designed to enhance functionality, while the external (and removable) magazine well enables lightning-fast reloads. Just like the other METE pistols, the Rival SFX comes optics ready and can accept a wide variety of electro-optics through the use of the included mounting plates.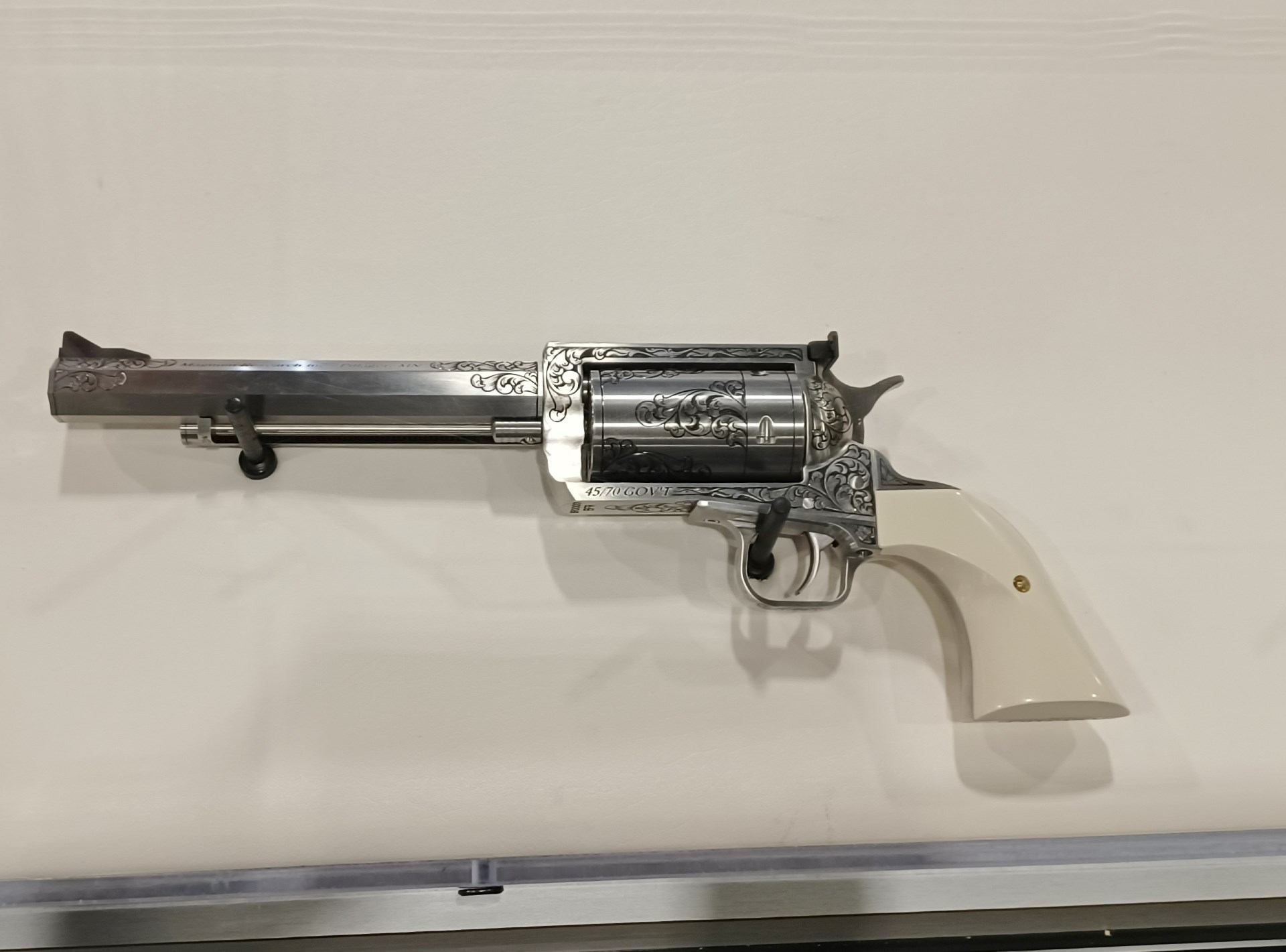 Magnum Research 20th Anniversary BFR
I doubt anybody in our readership wouldn't consider a 10-inch .45-70 Govt. revolver "full-size", and that's precisely why we are including this Magnum Research BFR limited-edition wheel gun in our roundup. The anniversary edition features an octagonal barrel and luxurious scrollwork that covers nearly every inch of its exterior. Tyler Gunworks gets the credit for designing this masterpiece by going through the arduous task of redesigning features like the ejector rod and base pin to accommodate the atypical barrel. This BFR also features a hand-fit grip set and that sweet 2.5-pound trigger that we absolutely love in this single-action platform.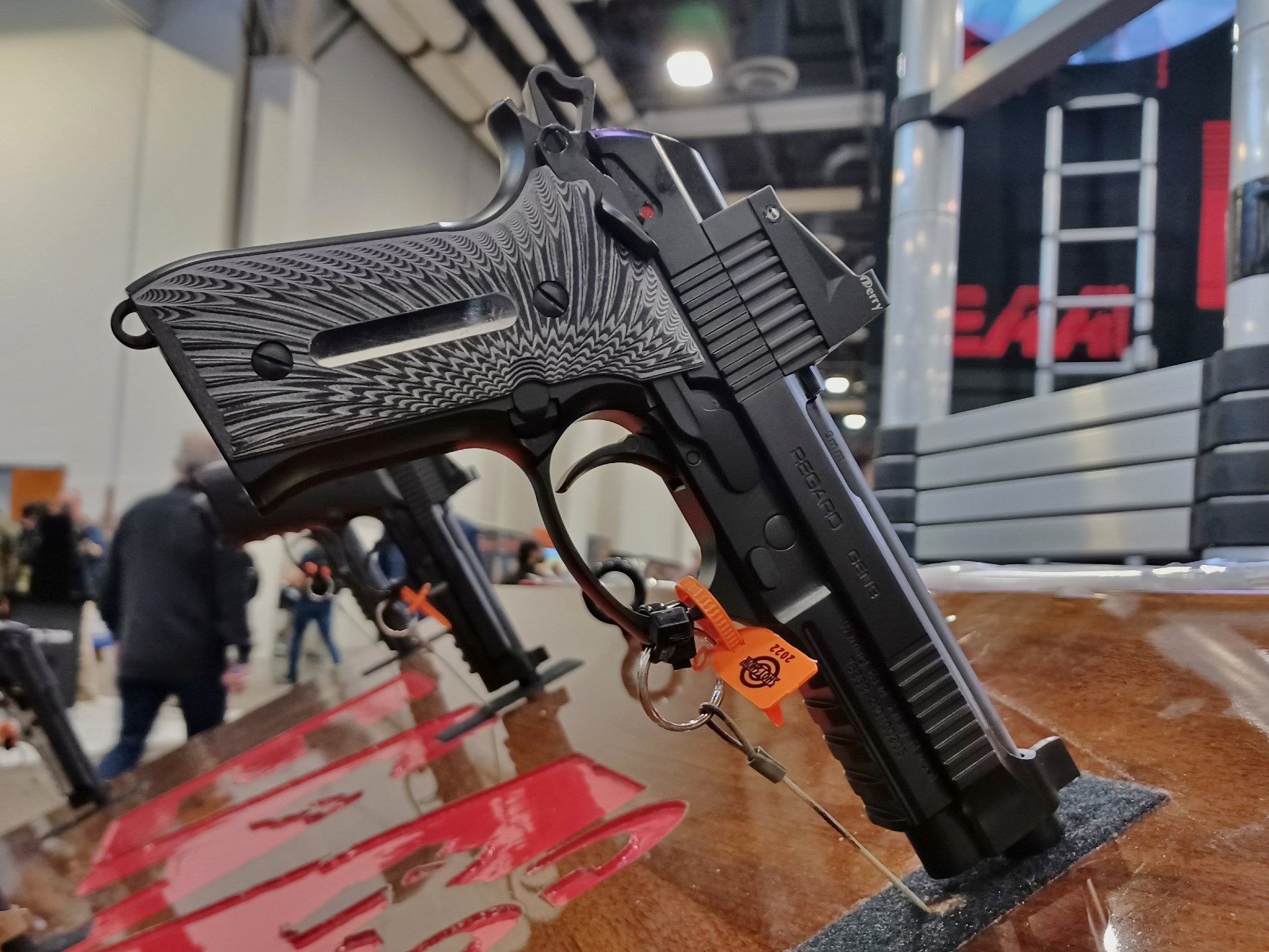 EAA Regard MC Sport Gen 3
This 92FS clone is ideal for anybody who wants to add a red dot to the familiar hammer-fired platform without breaking the bank. The new EAA Corp. Regard MC Sport features a lightweight aluminum allow frame mated to a solid-steel frame and slide. Upgrades include a frame-mounted safety and of course the pre-installed Perry Far Sight Optic. This optic fits a Shield RMS footprint and offers shooters a fiber optic rear sight that assists in dot acquisition during presentation. Other distinguishing features are the window cut grips, slide, and magazine that all align to give you an idea of how many rounds you have on deck with nothing more than a glance. Standard 92F magazines fit the Regard and two 17 rounders are included.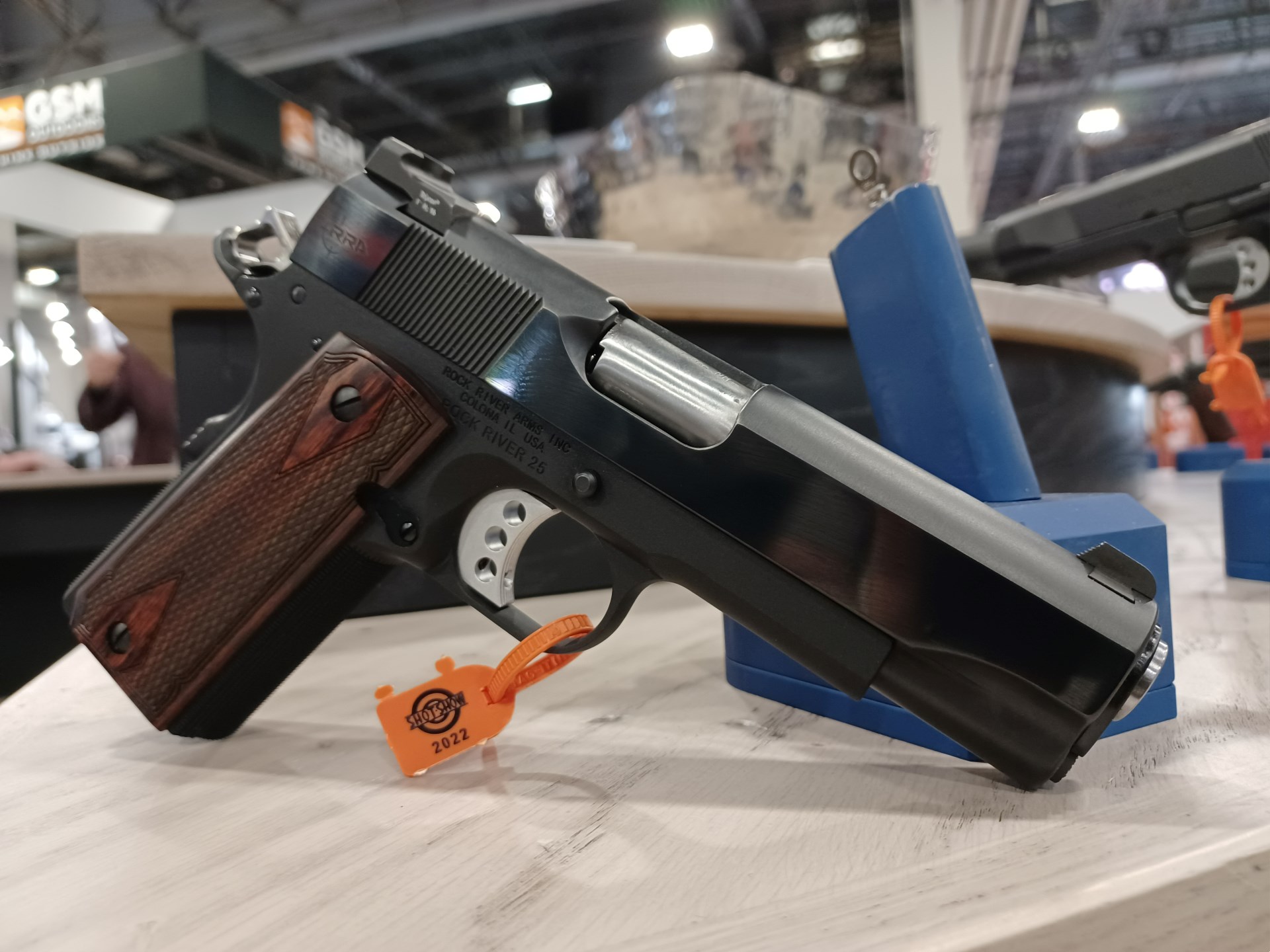 Rock River Arms Lightweight Carry
The 1911 is known for a plethora of positive attributes, none of which include capacity or weight. Often referred to as "heavy", many people shy away from hanging one off their belt, especially since it would mean only having 8 or 9 rounds to deal with a threat. Rock River Arms seeks to address those issues with the introduction of the lightweight Carry, an aluminum-framed 1911 with a total capacity of 10 rounds of 9 mm. With its 4.25-inch barrel, the Lightweight Carry conceals easily in a variety of positions, although its highly-polished slide makes it quite tempting to show off.