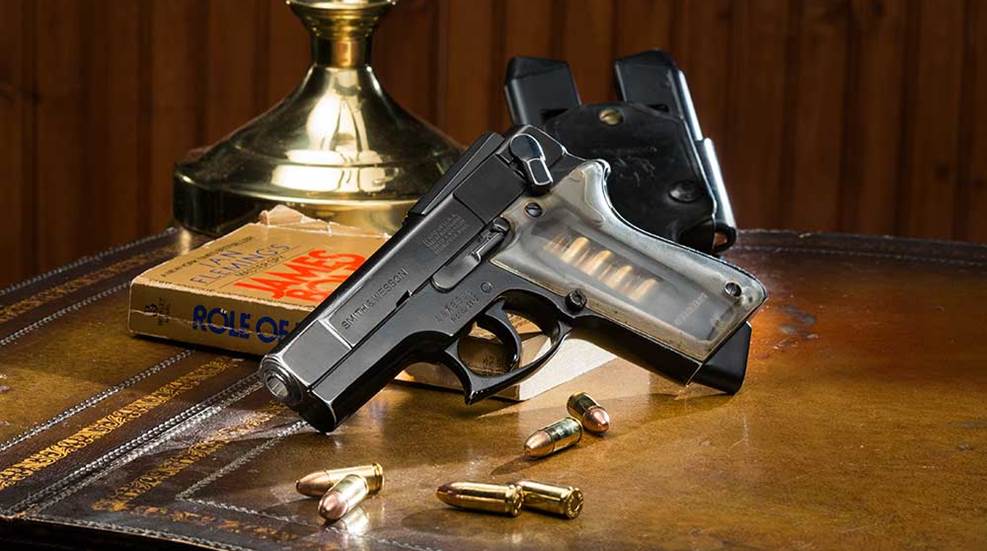 If the most famous member of Her Majesty's secret service carries one, it may be the highest compliment a pistol can receive. In Gardner's Bond novel, "Role of Honor," written in the 1980s, the secret agent's signature Walther PPK was temporarily replaced by an innovative, yet obscure, concealed-carry firearm called the ASP 9 mm Combat Pistol. It is a Smith & Wesson Model 39 double-action, semi-automatic pistol modified for the kind of fictional spy work for which Bond is best known, but it was created in the real world for professionals with an actual need for a deep-carry sidearm.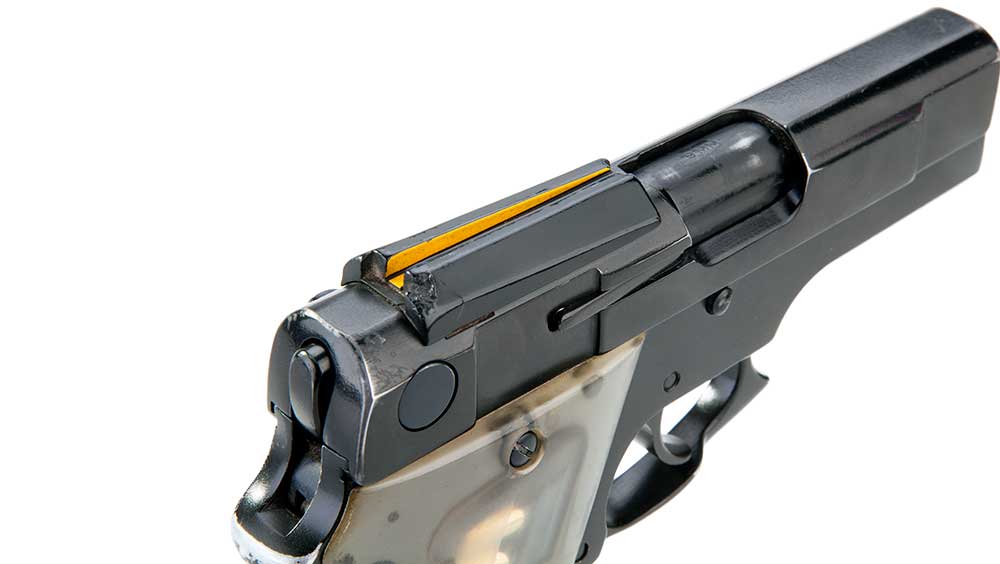 Back in the 1960s, New York City holster maker Paris Theodore had a reputation for producing the kind of special equipment used in spycraft: pen guns, briefcase guns and even a cigarette lighter capable of firing live ammunition. His company, Armament Systems Procedures Corporation (or "ASP"), occasionally filled orders for clandestine government agencies and, as the story goes, it was approached by one to create an ideal pistol for undercover work overseas. Recognizing the popularity of the 9 mm cartridge in other parts of the world, Theodore chose the Smith & Wesson Model 39 for the project and began to make changes.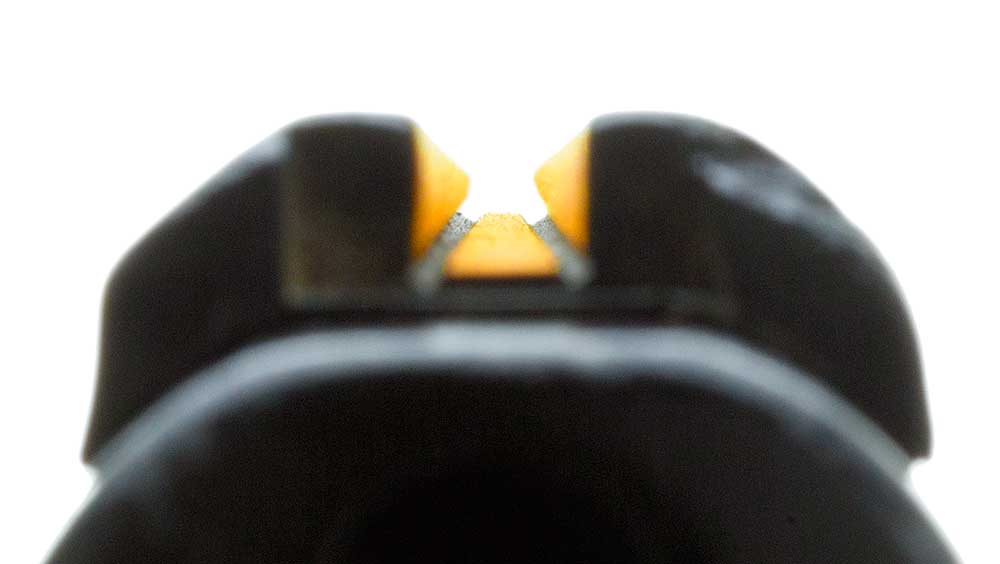 He shortened the Model 39's slide and barrel, replaced its collet bushing with a fixed-barrel bushing, bobbed the hammer and installed a trigger-guard extension that served as a stabilizing finger rest for the index finger of the shooter's supporting hand. Theodore also replaced the pistol's factory sights with his patented "Guttersnipe Advanced Sighting Plane," a short channel, which tapered from rear to front. When correctly centered, the target was seen to be surrounded on three sides by the yellow frame and appeared as three equally balanced triangles.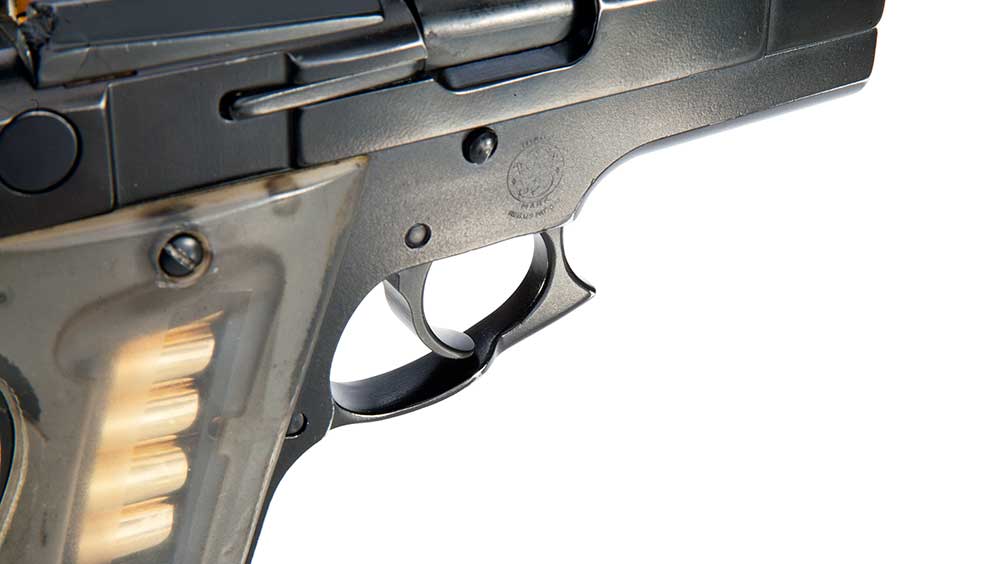 The short sight radius eliminated the need for a conventional front sight and, with practice, the Guttersnipe was capable of fight-stopping accuracy at combat distances. The profiles of all of the pistol's external parts were radiused and smoothed to prevent snagging.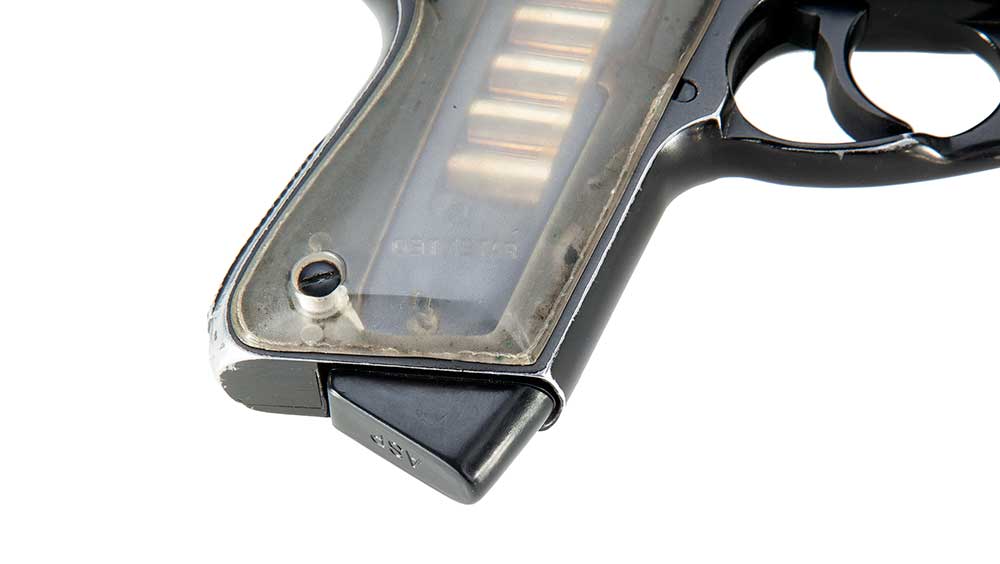 Additionally, the ASP was outfitted with clear Lexan grips, and a cutout in the side of the magazine made it possible for operators to verify at a glance the number of remaining rounds in their pistol. At a time when the word "ambidextrous" was not often used in the gun industry, the ASP was made in both right-hand and left-hand models—another aspect of Theodore's work that was ahead of its time.
All of these features combined to make a pistol that offered significant advantages to anyone in the world of espionage. Civilians wanted Theodore's modified Smith & Wesson Model 39, too, so he patented the design and began selling it out of his shop on West 39th Street in Manhattan, NY. For nearly 15 years, Theodore made the ASP pistol, but in 1982 he licensed its production to the ASP Corporation of Appleton, WI.

He stopped working on firearms in 1987 and died in 2006. Although this real-life "Q" is no longer with us, Paris Theodore lives on today as the mastermind behind a truly innovative pistol design.