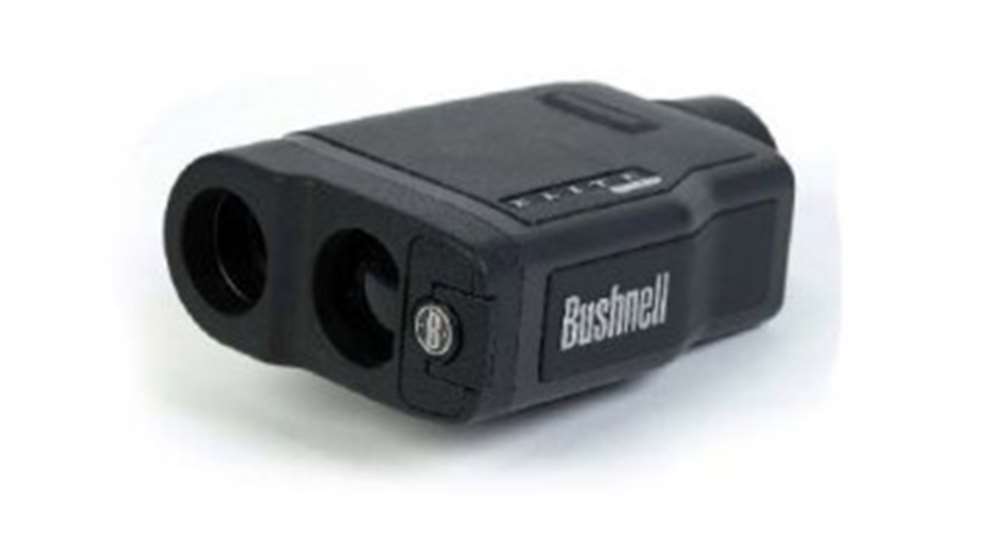 My first rangefinder was a Bushnell YardagePro 1000. I found it a handy toy to determine ranges out to about 650 yards—typical for most rangefinders, they are normally effective to about 60 percent or 70 percent of their stated capability.
There are two primary reasons for this. A lot depends on the reflectivity of the target. Lase a dull bush at extended range and you're likely to not get a reading because the bush doesn't have anything on it to reflect the laser back in a straight line. Many game animals make lousy targets for the same reason. The other reason rangefinders do not often read to their stated maximum range is bright sunlight tends to diffuse the laser making it difficult to receive enough feedback to determine the range.
That YardagePro did a fine job, but it was bulky—about the size of a 7x35 mm porro-prism binocular—and it spent most of the time in my pack. A tool is only effective when it's used, and I rarely used the YardagePro before a shot because it meant I had to dig it out of my pack, and rarely do I have enough time for those shenanigans. But earlier this year Bushnell revamped its rangefinder into the Elite series, and I was fortunate to receive an early sample to wring out through a summer of prairie doggin' and pronghorn hunting.
Digital technology has redefined so much of what we do and what we do it with, and rangefinders are no exception. The Elite 1500 is about 80 percent the size of my old YardagePro, yet it is 50 percent more effective in terms of its ranging capabilities. Here's a case where smaller is better. I can mount the Elite 1500 on the belt of my hunting pack and hardly notice it until needed.
The Elite ups the magnification from 6X to 7X and adds fully waterproof capability and Bushnell's patented RainGuard coating. My summer outings did not involve rain, but my experience with other Bushnell products leaves me with no doubt that a rainy day in a tree stand wouldn't initiate a pause in its reliability.
Another feature I like is the unit's selective-scanning capability. A mode button allows it to switch from BullsEye, where it acquires small targets without targeting more distant objects with a higher reflectivity, to Brush mode. While in BullsEye mode, when two similar targets are in the aiming circle, the rangefinder will normally read the closer of the two. Keeping the crosshair on the primary target becomes more important in these situations. Brush mode allows the rangefinder to ignore brush and branches that may partially obscure the primary target. In this mode, the further target is the one that gets read.
On a couple of prairie dog shoots, I gave the Elite 1500 a real workout. Typically, once I get dialed in for the day, I like to stretch the distance. It makes for a more interesting shoot and allows me to practice judging wind, as well as holdover. On a shoot near Craig, CO, I had some difficulty picking up 'dogs past 425 yards, but there was a dark green tree at what turned out to be 465 yards, according to the Elite. Once I knew that and determined I needed a three-hash-mark holdover to hit at that distance, I nailed six 'dogs with six shots that were within 10 yards of that tree.
I just returned from a pronghorn hunt in the same area. We got into a chess match with 10 does and a pretty good buck. I had already filled my tag, but one of my partners was intent on getting this buck. It was across a valley with its harem eyeing us suspiciously. "How far?" asked one of my buds. "I'd say 480," said another, and I said 450. "Let's get the truth, though," I said. "Boy, do we suck," I said after putting the Elite 1500 to my eye. "It's 630 yards." That rangefinder saved us from trying a stupid shot. And that makes it an invaluable piece of gear on any hunt.