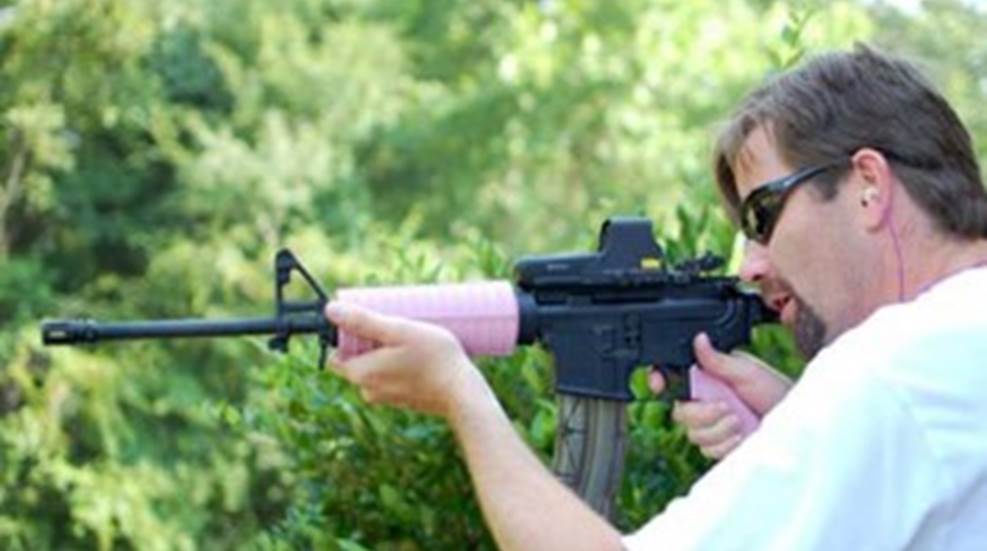 Ammo prices being what they are these days, I find myself looking into .22 LR conversion kits for guns I like to shoot regularly. Currently, my preferred load for AR-15s is running just over $0.40 per round, while .22 LR is running about $0.03 per round. So I was obviously interested in Brownells' AR-15 .22 LR Conversion Kit. I reasoned that, after one 550-round milk carton of .22 LR, the $199 kit would pay for itself. The other option would be a dedicated .22 LR upper, which costs more and I'd have to purchase additional optics and other accessories to make it comparable to my other AR-15s. The kit seemed like a no-brainer, presuming it worked.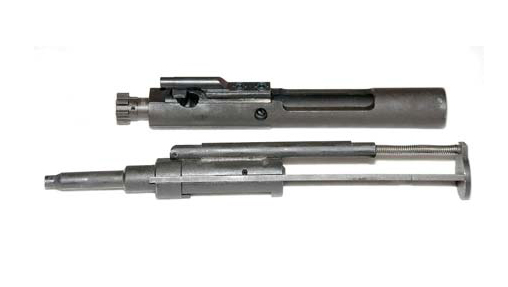 The kit now ships from Brownells with three, 26-round magazines. It's a drop-in unit that replaces the entire bolt-carrier assembly. Installation is easy and no gunsmithing or fitting is required. Pop out your bolt-carrier assembly and drop the kit in. It operates via direct blowback and has an insert that looks like a 5.56 NATO shell. It also came with a rubber sleeve that holds the unit. You should hang onto this for safe storage.
The ammo recommended is high-velocity, round-nosed ammo. Brownells recommends you lubricate the kit prior to shooting and says the kit requires a break-in period. So, I lubed it up with some Rem-Oil and loaded up a few magazines with Federal ammo and dropped the unit into my daughter's pretty AR-15 to see how it would do. Her AR is a J&T Distributing Lightweight Upper with a chrome-lined, 1:9-inch-twist barrel.
Magazines fit snugly—there were no issues with wobble. And the fact the mags allow you to see your ammunition is a plus. When installed, the charging handle doesn't move as far rearward as an AR shooter is accustomed. That took some getting used to. At 25 to 50 yards, I was hitting steel plates and clay pigeons with ease. On paper, I found it was slightly less accurate than firing 5.56 NATO through the same gun. An AR-15 barrel isn't designed with a twist rate for .22 LR, so that was expected. I was getting about 1.5-inch groups at 25 yards standing. I consider that sufficient accuracy for the kit's intended purpose. There was virtually no felt recoil, which was also unsurprising.
The magazine holds the bolt open on the last shot. Ejecting the magazine releases the bolt. While it's a nice visual check to verify you've expended a magazine, it doesn't lend itself to practicing speed reloads.
In nine magazines, I had zero failures to fire and zero failures to feed with the 550-round milk carton of Federal .22 LR. Though round-nosed ammo is recommended, I had no issues with the hollow-point Federal rounds. It doesn't seem to me that the kit required a break-in period. Firing a .22 through the AR-15 sounded very quiet, and I could have easily shot this configuration all day. I see myself doing that, regularly.
If you want to inexpensively practice sight alignment, trigger squeeze and some drills with your AR-15 rifle, this is a fine product. But, bear in mind, there are a few things with which it doesn't help, practicing magazine reloads being the most important. The light recoil doesn't lend itself to perfect practice for follow-up shots either, but shooting ammo less than 1/10 the cost, I see getting a lot of use out of this kit.