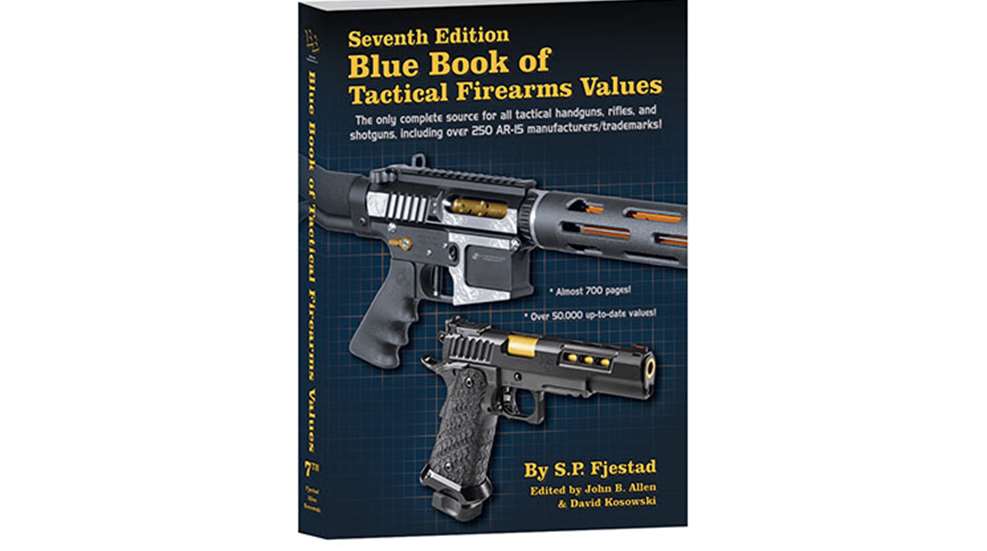 Keeping up-to-date on the ever expanding world of tactical firearms might seem like an impossible task, but the 7th Edition Blue Book of Tactical Firearms is here to help.
The Blue Book series is renowned for their guides and reference books on firearms, and have been doing so for over 30 years. They offer products such as the all-encompassing Blue Book of Gun Values, to more specific and concentrated products such as the Blue Book Pocket Guide for Colt Firearms & Values and the invaluable Blue Book of Tactical Firearms Values.
In the 7th Edition Blue Book Tactical Firearms Values are 700 pages filled with 6,500 gun model descriptions, 50,000 values, 635 manufacturers and trademarks, and information on 30 recent tactical companies. Tactical rifles, handguns and shotguns are covered in this edition, as well as a glossary of tactical firearms nomenclature. The newest makes and models of 2016 are included along with pricing updates on current and discontinued gun models. Additionally, when describing individual firearms models, proprietary tactical features or finishes terminology is used—such as Melonite, Picatinny rails, Misson First Tactical, Hogue, Lothar Walther and more.
For $34.95 you can have a print or online version of the 7th Edition Blue Book of Tactical Firearms Values. Pre-orders are being accepted now, with a release date scheduled for May 13th.