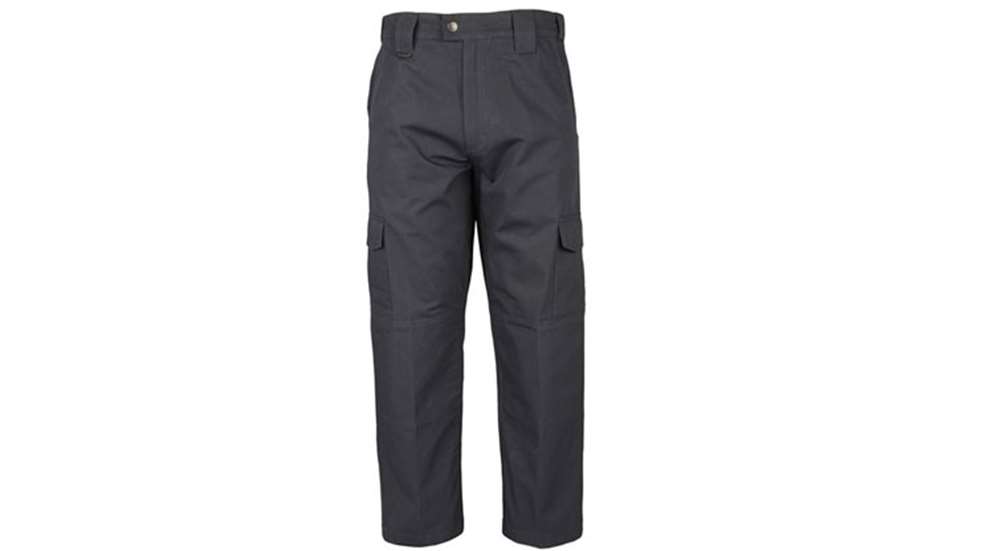 The late George Carlin had a famous routine about a house being nothing more than a place to hold your stuff while you went out and got more stuff. Had Mr. Carlin known about the LT2 Tactical pants by Blackhawk, he could have added a third to the list: a place to transport most of your stuff in between home and wherever you are.
The LT2 Tactical pants have seven pockets total: Two front pockets, very generously cut with a flat section for pocket knife or flashlight clips; two back pockets cut the same as the front with slash-cut entry; two cargo pockets, each with three sections of elastic material to hold individual small items (spare mags, flashlights, etc.) and a second, zippered pocket on the right front for a concealed firearm. That's a lot of pockets, all without looking terribly out of the ordinary.
On top of the pockets, the LT2 pants feature 6.5-ounce cotton/polyester ripstop construction, YKK zippers and Prym snaps, water repellent coating and double layering in wear areas.
MSRP: $54.99, available in black, navy, khaki and olive drab.